Feeling Good
Drunk as hell Pat Connaughton and Bobby Portis just became a meme that will last a lifetime
Long after the dust had settled on the Milwaukee Bucks' NBA Finals victory, two of the team's top role players, Pat Connaughton and Bobby Portis, came back out on to the court to do a dual interview on NBA TV. A bold move from NBA TV, to say the least, as these two were very likely doing some celebrating in the locker room between the final whistle and the time they sat down.
How much celebrating, you ask? Well, kudos to this NBA TV host, who asked that exact question right when Connaughton and Portis sat down, producing one of the more perfect reactions ever to the age-old "how drunk are you right now?" question:
Legitimately the only reasonable response to this question - quick staredown, maniacal laughter. And now, it will be a meme that will last a lifetime: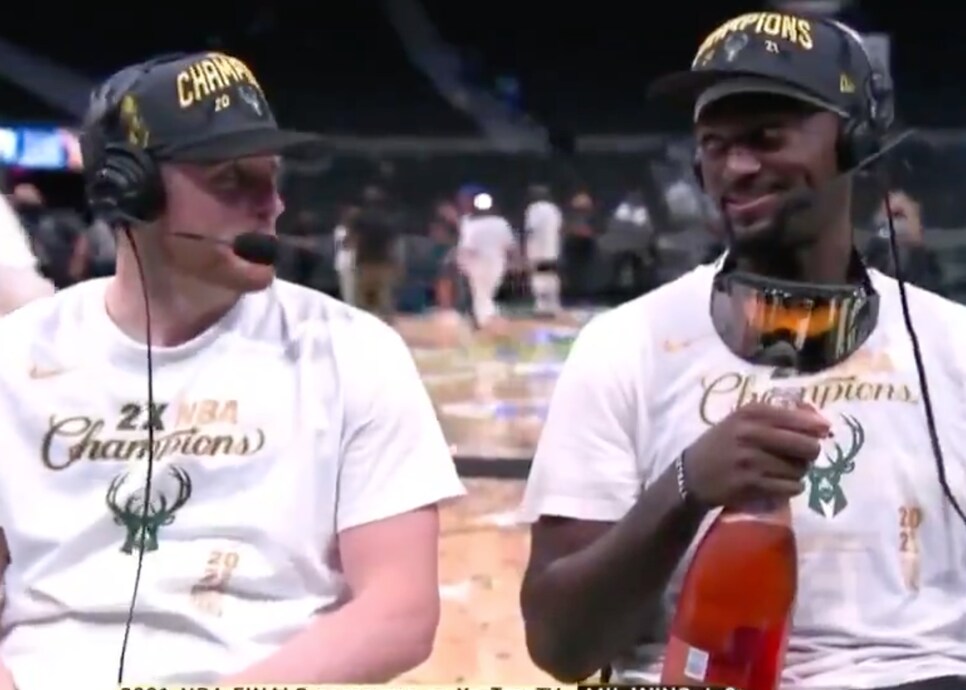 Translation: all of it. We consumed all of the champagne. And now, we're also going to consume more on live TV, as evidenced by Portis bringing a bottle of it to the interview. Have at it, boys, you've earned it.