The Loop
Philip Rivers, who has EIGHT children, tells Dan Patrick he's not done having children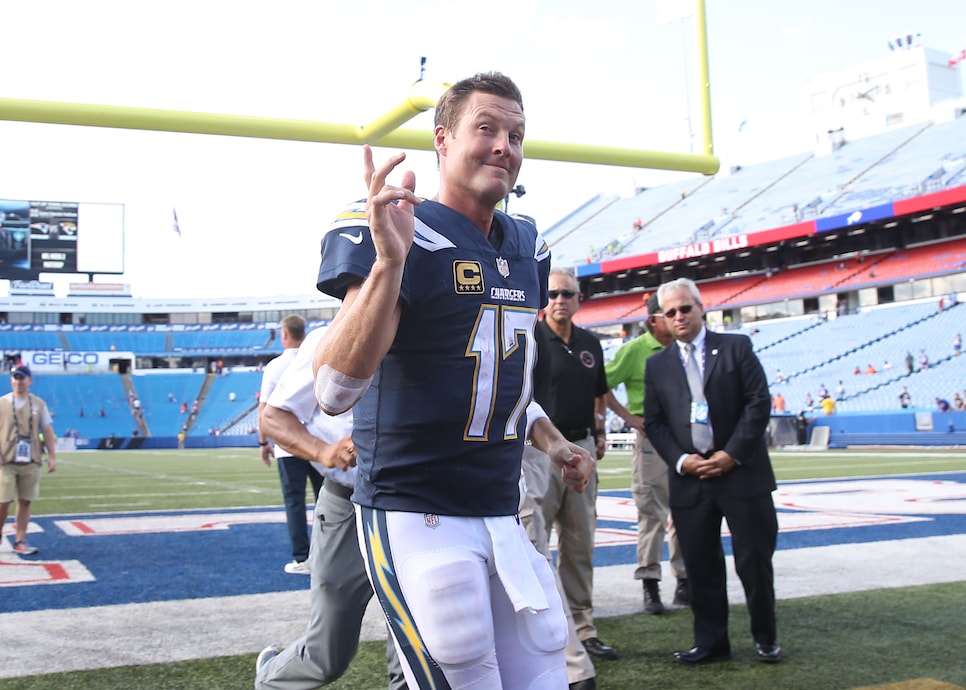 For all the great content "The Dan Patrick Show" has provided the internet with recently, we should be tuning in every day to see what happens next. But nobody's got time for that, and that's not a knock on the show, because it's actually quite good, it's just that people have jobs and stuff during the day.
But on Monday I randomly poked in and out of the show and had the great fortune of watching during Patrick's interview with L.A. Chargers quarterback Philip Rivers, and it was an absolute delight. The two have quite the rapport and have clearly done this before, discussing everything from whether or not Alabama recruited Rivers in high school, to how Rivers and co. forced Vontae Davis into retirement at halftime on Sunday, to Rivers' son copying his throwing motion on the flag football field. But the best moment, one that apparently everyone has caught wind of already, was when Patrick asked Rivers, who has EIGHT children, if he was done having children. In his hilarious southern twang, Rivers emphatically stated he was not:
Rivers wasn't even half joking. The guy literally wants to field an entire football team with his own children. Absolute insanity. The Cromarties vs. the Rivers could be a legitimate rivalry some day:
Philip Rivers: all-time great quarterback and legendary kid-haver.
When she says she's pregnant again ....