The Loop
Philip Rivers installing a film room in his SUV to beat the Los Angeles traffic is a genius move
Of course Philip Rivers had a film room installed into his SUV. When you've made an estimated $175 million dollars throughout your 14-year NFL career as Rivers has, you can equip your vehicle to best suit your needs.
Photos of the Chargers quarterback's newly installed film room in his whip are amazing. Of course, the NFL franchise just moved to Los Angeles from San Diego in the offseason. For anyone who knows anything about Los Angeles traffic, if you're commuting to work via car, you're going to spend some time in traffic.
So what better way to spend that time sitting in down time on the thruway than reviewing film?
As Rivers told the San Diego Union Tribune in the below article, the pop-up film room is the "best QB room I've ever been in."
We'd excuse Rivers if he spends more time catching up on TV shows or watching movies on that elaborate TV. But good for him for at least claiming to use that time in traffic to dedicate himself to his craft. Any boss would be proud.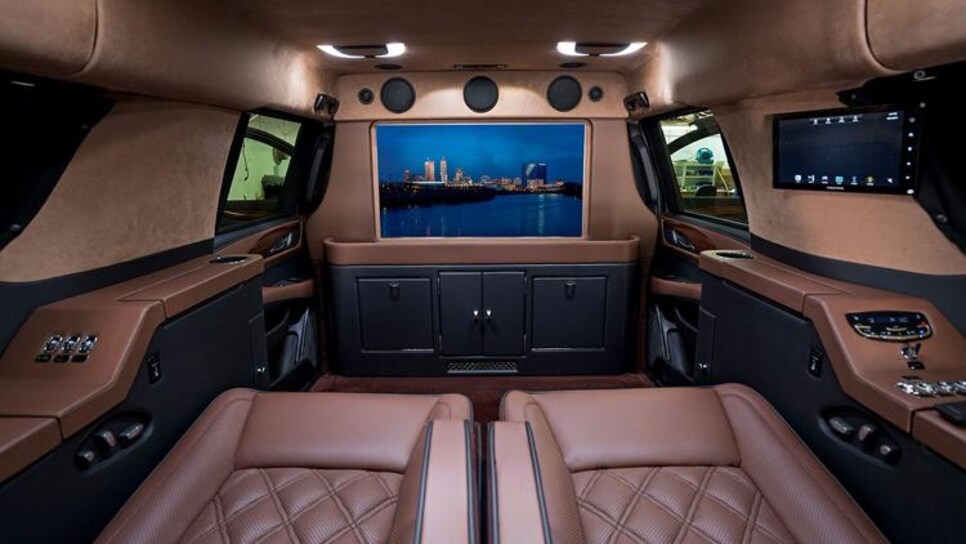 Courtesy of San Diego Union Tribune