The Loop
NFL week 1 features some incredibly bad QB matchups, let's break them down
I'm going to let you in on a very little secret I've kept to myself for a long time: It's hard to win in the NFL without a viable starting quarterback. I know, Trent Dilfer-esque analysis.
This blatantly obvious opinion hits home more than ever as we close in on NFL's week 1, where half of the league is rolling the dice with arguably the most important position in all of sports. It's not by choice either. Call it a lack of development at the college level, blame it on the up-tempo air-it-out offenses they run on Saturdays, but whatever it is, it's not good.
At some point, the pendulum should swing back, and NFL fans can all look forward to that day. Sunday won't be that day, though, with some woefully bad QB matchups on tap, which we broke down for you, trainwreck-loving football fans of America..
Josh McCown vs. Nathan Peterman
Watching the Jets play the Bills was already considered torture in a few countries, but Sunday's tilt could cause irreparable damage to even the most passionate NFL fan. Things could change depending on the status of Tyrod Taylor, who suffered a concussion in the team's final pre-season game. If he's able to start, the Bills will have the clear edge, as Taylor had a pleasantly surprising season in 2016. But for the sake of this breakdown, and Tyrod's brain, let's assume Peterman gets the nod.
Career stats: 59.1 completion %, 14,242 yards, 79 TDs, 69 INTs
Last game started: Nov. 27, 2016 for Cleveland in a 27-13 loss to the New York Giants - 25/43, 322 yards, 1 TD, 0 INTs
As a veteran of the backup QB game, McCown has had an impressively long career in the NFL. While he had brief flashes of success when he got a chance, he's never played a full 16 game season, and that won't change this year. He may have upper hand on experience over Peterman, but he's 2-20 in his last 22 starts, and he's not exactly loaded in the weapons department in New York this year. Sunday should be about as fun as being helicoptered into oblivion was: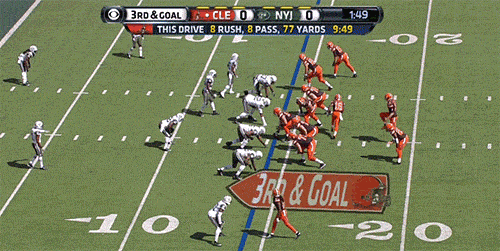 Peterman was drafted by the Bills in the fifth round of the 2017 NFL draft, and had some success in the pre-season. Enough success to possibly get the nod on Sunday over T.J. Yates, who is 4-3 as a starter in the NFL and has a playoff win on his resume. But if he's ever going to get a fair shot, the Jets defense is probably not the first one he wants to face. There's no doubt the kid can throw though: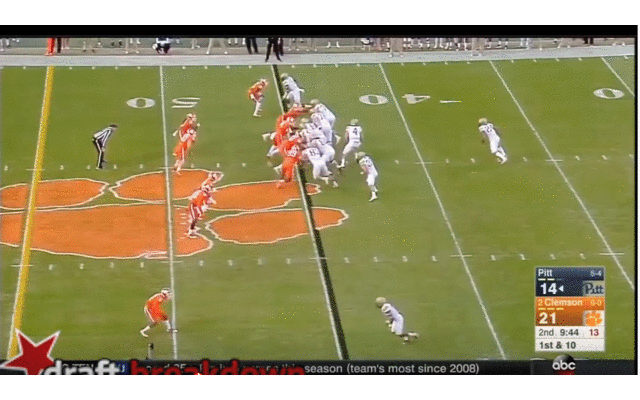 Overall edge: Josh McCown in one ugly photo finish
Scott Tolzien vs. Jared Goff
Thanks to the horrendously-bad Colts front office providing Andrew Luck with no offensive line, the Colts QB has been ruled out week 1 due to a shoulder injury he played through all of 2016. He underwent surgery in January, but the rehab is going slower than expected, meaning we have this glorious Rams-Colts matchup to look forward to in the 4 PM window of games.
Career stats: 61.7 completion %, 937 yards, 2 TDs, 7 INTs
Last game started: Nov. 24, 2016 for Indianapolis in a 28-7 loss to the Pittsburgh Steelers - 22/36, 205 yards, 1 TD, 2 INTs
Having a tie in his career record is the most Scott Tolzien thing ever. And the best part? He was replaced in that game by backup QB GOAT Matt Flynn. If you are looking for crisp, clean hand offs to running backs, Tolzien is your man. Don't be surprised to see the Colts make a desperate move and insert Jacoby Brissett, who they desperately traded for, into the game Sunday. Unless Tolzien goes all Mike Vick on us again... WHOOP!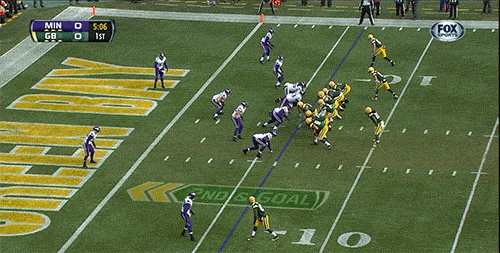 Career stats: 54.6 completion %, 1,089 yards, 5 TDs, 7 INTs
Last game started: Jan. 1, 2017 for L.A. in a 44-6 loss to the Arizona Cardinals - 13/20, 120 yards, 0 TDs, 0 INTs
The numbers are eerily to similar to Tolzien's, except there's one glaring difference. Goff was the No. 1 overall pick in the 2016 draft while Tolzien went undrafted in 2011. It's not time to declare him the next Ryan Leaf or JaMarcus Russell yet, but Goff is going to need to show some kind of improvement in 2017 before the Rams smash that panic button and bring Kurt Warner out of retirement. New Rams coach Sean McVay is hoping for more of this: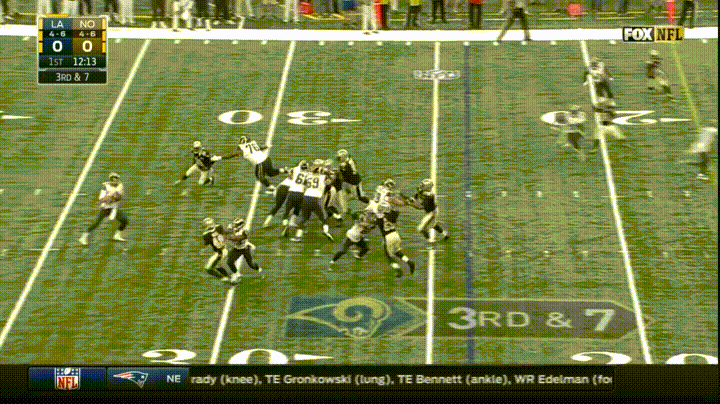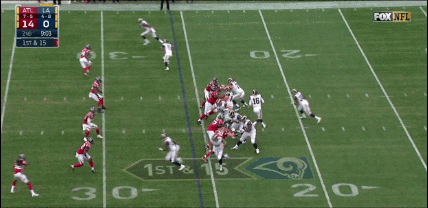 Overall edge: Goff gets the edge simply because he isn't Scott Tolzien
Blake Bortles vs. Tom Savage
If you are going to force yourself to watch any of these three games, this is your best option. There's watchable players like J.J. Watt, Jadeveon Clowney and Deandre Hopkins for the Texans, and Leonard Fournette and a potentially stingy young defense for the Jaguars. It's still football after all.
Career stats: 58.8 completion %, 11,241 yards, 69 TDs, 51 INTs
Last game started: Jan. 1, 2017 for Jacksonville in a 24-20 loss to the Indianapolis Colts - 25/39, 301 yards, 1 TD, 0 INTs
I want to like Blake Bortles, I do, but he makes it extremely difficult. In his first full season in 2015, he flashed some potential, leading the Jags to five wins and throwing for 4,428 yards and 35 touchdowns. He regressed big time last season, immediately putting his job in jeopardy, which he had to win back this pre-season after being challenged by career backup Chad Henne. He's been plagued by inconsistency, and opening against Watt & co. isn't going to help silence the doubters. Expect some chucking and hoping:
Career stats: 60.9 completion %, 588 yards, 0 TDs, 1 INT
Last game started: Jan. 1, 2017 for Houston in a 24-17 loss to the Tennessee Titans - 5/8, 25 yards, 0 TDs, 0 INTs
What's there to say about Tom Savage... besides absolutely nothing?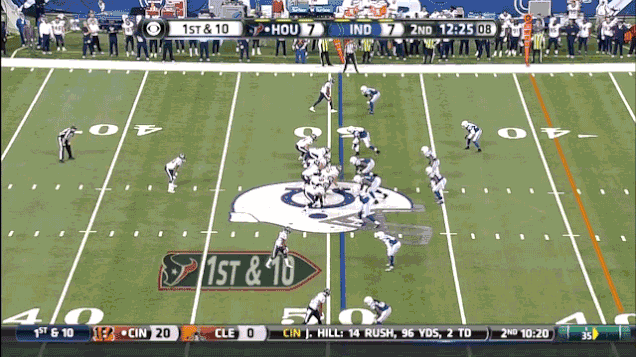 Overall edge: Bortles, I guess.
Enjoy the games everybody!