Hostile Takeovers
Philadelphia Phillies fans should be absolutely EMBARRASSED by this scene in their own stadium
For all the faults of New York Mets fans—little-brother syndrome, running their yaps in July, still celebrating a 4-1 World Series loss like it was a huge accomplishment in franchise history, etc.—one thing you cannot deny is that they are as passionate as they come, in both victory and defeat.
Right now, they are experiencing a lot of victories, and when that happens they show up and show out. Citi Field was absolutely rocking on Sunday afternoon, when the Mets scored three runs in both the top of the seventh and top of the ninth innings to beat the Philadelphia Phillies 10-9, earning a 3-1 series win. Wait, did I say top of the seventh and ninth? That can't be possible, because they were playing at Citi Field as the home team, right?
Oh, no. We're shocked and saddended to report that this three-run Mark Canha homer occurred at Citizens Bank Park, which is in Philadelphia, where the Philles play. The same Philles who are currently in a heated battle for one of three NL Wild Card spots. The same Phillies who are based in ... Philadelphia, which is supposedly home to some of the most passionate sports fans in the country, or so we've been told.
How they can keep that reputation while their home stadium looks like this, for arguably a must-win game in late August, is a question that officially needs to be asked: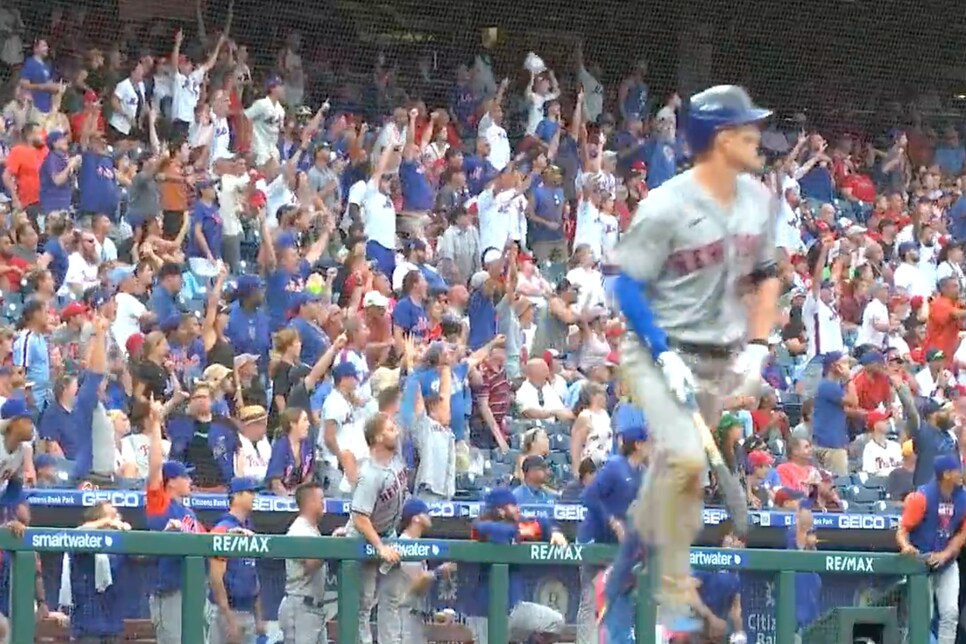 YIKES. Yikes. Nothing else to say. Maybe Philly just ain't what it used to be anymore (* ducks *).