News
Phil Mickelson tweets heartwarming (random?) message to Tiger Woods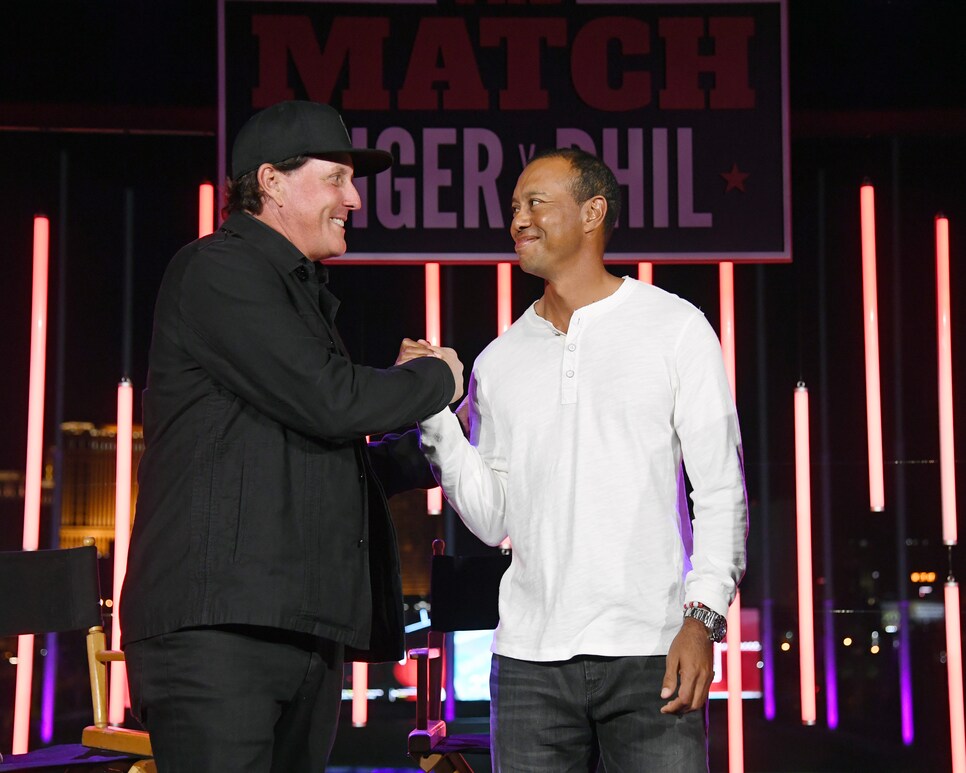 A group of Golf Digest writers recently debated which golfer's career would have been most different if Tiger Woods didn't exist. Obviously, Phil Mickelson was a major part of this conversation, but the five-time major champ has always made it clear he's happy living in Woods' world.
Lefty has long expressed his gratitude to Tiger for causing an explosion in pro golf's popularity and prize money. And on Tuesday night, Mickelson put those feelings toward his longtime friend and rival to paper. Well, virtual paper.
The five-time major champ tweeted this heartfelt message thanking Woods for all he's done for the sport:
Of course, there were many wondering about the somewhat random timing of the tweet. Is Phil hanging it up? Certainly not following his fantastic debut on the PGA Tour Champions. Is Tiger hanging it up? It certainly wasn't a good 2020, but no way. Or maybe, Mickelson is angling to be included in more made-for-TV/charity events with Woods.
After beating Tiger in the original "The Match" in 2018, Phil and Tom Brady lost to Tiger and Peyton Manning in this year's "The Match: Champions for Charity." However, Woods recently chose to pair up with his Presidents Cup partner, Justin Thomas, for the upcoming opening of his Payne's Valley Golf Course.
Titled the Payne's Valley Cup, Tiger and Thomas will take on Rory McIlroy and Justin Rose Sept. 22 at the new Woods design at Big Cedar Lodge in Ridgedale, Mo. But while Mickelson wasn't included in what will be a mini-Ryder Cup replacement, he has sounded confident he and Woods weren't done with "The Match" franchise.
"We've had a lot of calls that last couple of days that people want in," Mickelson told Dan Patrick the day after the highly rated match involving Brady and Manning in May. "I think there's an opportunity here to create a competition that is also very entertaining that showcases a lot of personality but it's still very competitive."
But perhaps we're looking into this tweet too much. Maybe Mickelson just felt like saying something nice and typing out words he's said many times before. After all, he won $9 million in a single exhibition match with Woods less than two years ago. We'd still be feeling pretty thankful, too.