The Loop
PGA Tour player gets "mad" at fellow pro for messing up his tee time with Tiger Woods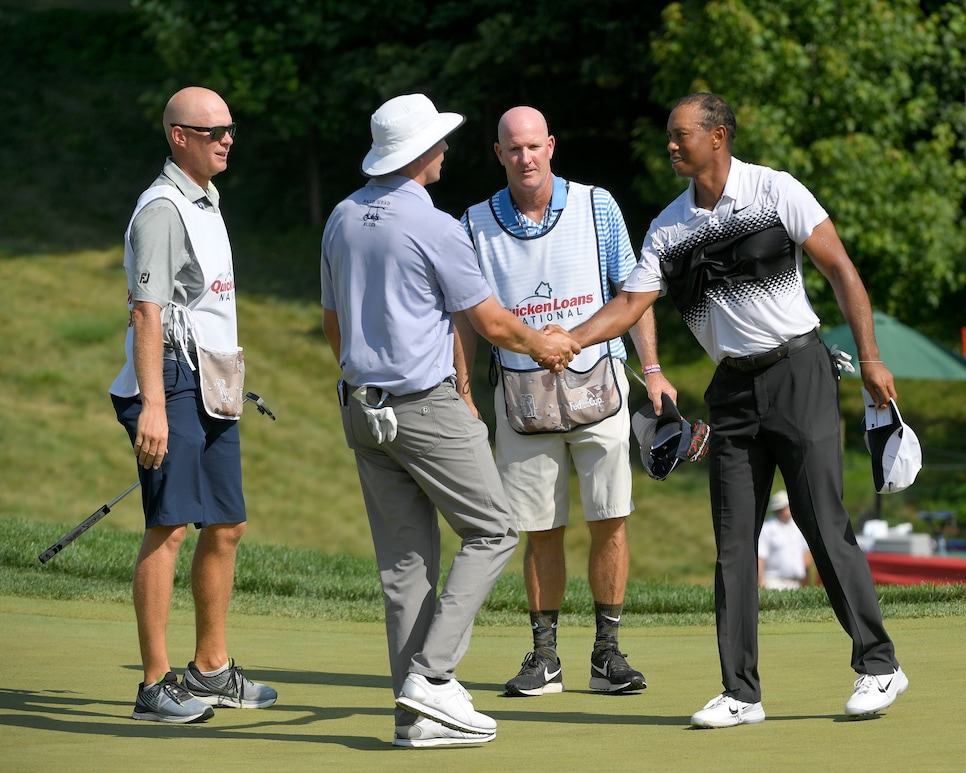 Throughout the years, we've seen just how much a tee time with Tiger Woods can mean to a fellow PGA Tour pro. From posing for pictures to getting an autograph from the 15-time major champ, it's an experience that many will never forget. But we rarely hear from the players who just miss out on teeing it up with Tiger.
Enter Joel Dahmen. Apparently, he was monitoring the action on Friday at the BMW Championship as Cameron Smith converted a slipperly five-footer for par on his final hole to shoot 73. It didn't seem too important with Smith well out of contention, but it was a big deal to Dahmen since it screwed up his Saturday tee time with the Big Cat.
And by Friday night, Dahmen fired off a funny tweet at the Aussie letting him know how he felt about the situation—and jokingly vowing to take out his anger on Smith on Saturday. At least, we think he was joking. . .
Sorry, Joel. Guess it wasn't meant to be.
Woods wound up drawing Collin Morikawa, making a pretty snazzy pairing for Saturday's early coverage on PGA Tour Live. The pairing of Dahmen and Smith? Well, let's just say it won't draw quite the same attention.
At least Dahmen has gotten to play with Woods before—at the 2018 Quicken Loans National.
"The wildest thing was walking to the tee, and I looked at my caddie like, 'Holy cow, this is unbelievable.' I played with DJ last year. I've been around 16 at the Phoenix Open. But it was nothing like this," Dahmen said of that memorable day. "It was cool. He couldn't have been nicer."
So on the bright side, they'll always have TPC Potomac.