News
Phil Mickelson says he's already had "a lot of calls" regarding The Match Part III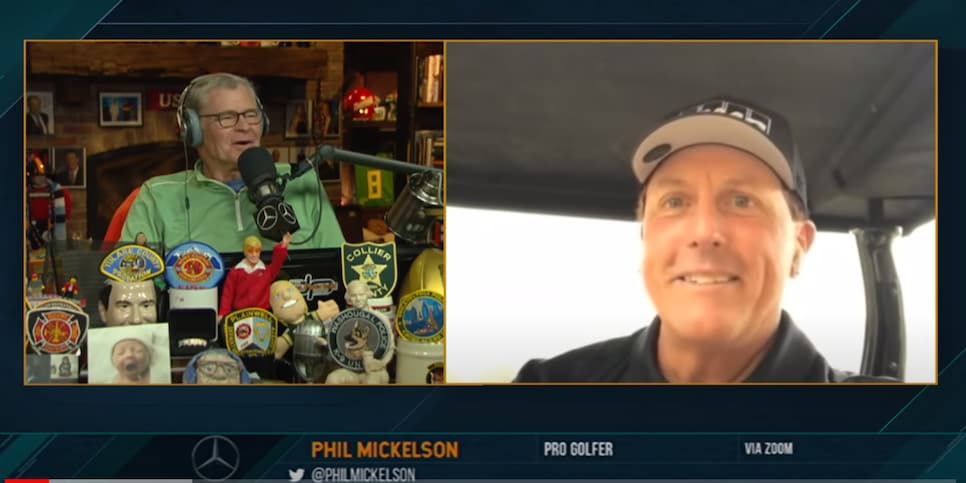 After raising $20 million for COVID-19 relief efforts and becoming the most-watched golf event in cable TV history, The Match Part II was a total success. Not surprisingly, Phil Mickelson is already thinking ahead to a potential third edition—and beyond.
The five-time major champ joined the Dan Patrick Show on Wednesday to discuss Sunday's showdown in which he and partner Tom Brady were edged by Tiger Woods and Peyton Manning. He also revealed there's plenty of interest in continuing the franchise involving himself and Woods, especially from those who want to participate in the fun.
"We've had a lot of calls that last couple of days that people want in," Mickelson said. "I think there's an opportunity here to create a competition that is also very entertaining that showcases a lot of personality but it's still very competitive."
Mickelson noted how much the addition of the two legendary NFL quarterbacks did for the event. He previously acknowledged he and Woods "clamped up" during the inaugural The Match in 2018 when the two were playing for $9 million. This time, there was no shortage of banter between the star-studded foursome, which Mickelson attributed in part to there being no fans.
"I don't know if we got lucky or if it all just kind of clicked on Sunday," said Mickelson, who also confirmed he plans to play in the Charles Schwab Challenge when the PGA Tour restarts its season June 11. "But I thought it was a good mixture of competitiveness, insightfullness, as well as entertainment."
Mickelson thought the players each having their own golf carts with cameras helped let fans into the action and sped up play. You can watch Mickelson's full interview with Patrick here in which he also makes clear he's not ready to trade in his golf clubs for a microphone anytime soon:
Mickelson didn't divulge any possible names for future editions of The Match to Patrick—and to be clear, he was very complimentary of Brady's play, especially after a tough start—but in an interview with the L.A. Times, he tossed around a few ideas.
"I think you could showcase guys like Steph Curry and Michael Jordan or Tony Romo and Patrick Mahomes, who are all good golfers, elite talents and have great personalities," Mickelson said. "Those personalities are going to come out with this event. Or you could have someone who loves the game and is competitive but is really entertaining like Larry David and Bill Murray. I think that could shine."
After what we saw on Sunday—even with terrible weather—we're not arguing.