LIV Golf
Phil Mickelson loved the Rory-Reed 'controversy,' predicts more DP World Tour/LIV showdowns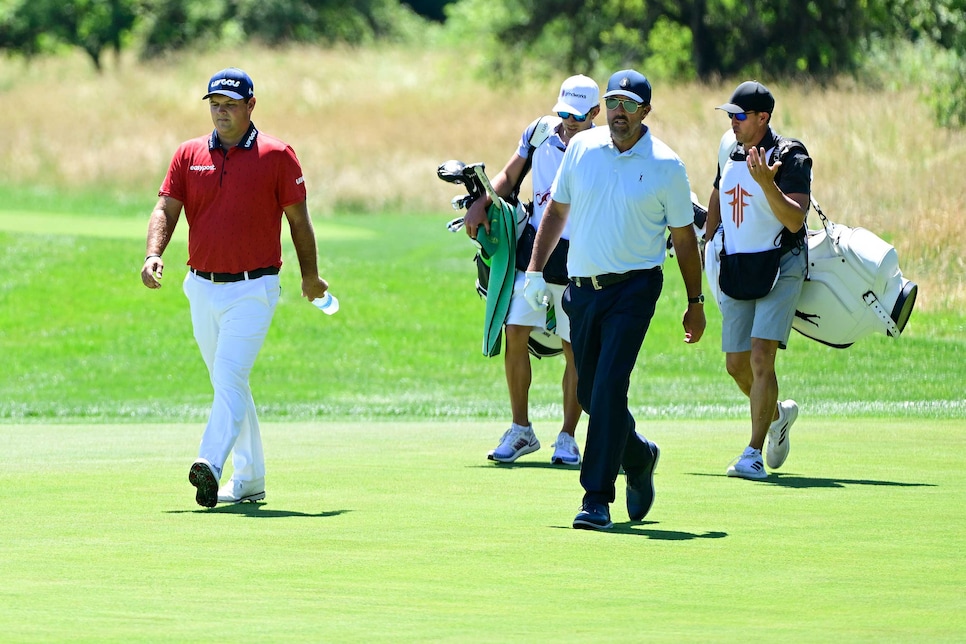 "I thought it was great for the game," the six-time major winner said Tuesday ahead of playing in this week's Saudi International. "To have that type of interest, and it's been interest throughout the globe, that's a really good thing."
Mickelson was enthralled by the drama at the DP World Tour event, where early in the week Reed approached McIlroy and attempted to say hello but was ignored and subsequently walked away while casting a tee in his direction.
"I think that when you have characters in the game, when you have controversy in the game, I think it creates a lot more excitement, a lot more awareness," Mickelson said. "What transpired early in the week with Patrick and Rory added to the excitement level."
That explains, in part, why 52-year-old Mickelson continued his return to Twitter by posting a tongue-in-cheek message after the third round of the weather-interrupted Dubai Desert Classic.
If it was somehow intended to put extra pressure on McIlroy, it didn't work. McIlroy stared down a determined Reed, who at one stage wrestled the lead from McIlroy. The Northern Irishman birdied the last during Monday's rain-delayed finish to win by one over the 2018 Masters champion.
"I thought the final round was incredible," Mickelson said. "Both players played some great golf. Patrick played an incredible final round, and Rory didn't really have his best stuff throughout the day, but he fought hard for the last two to win, and I think that shows a lot about the kind of champion and player he is."
Mickelson also predicted more spice this year between golfers who play both LIV and the DP World Tour, such as Reed, Ian Poulter, Abraham Ancer, Sergio Garcia and others. That's because he thinks a Feb. 6 panel hearing by Sports Resolutions U.K., that will determine whether the DP World Tour can uphold its bans on LIV players, will fall in the Saudi-backed LIV circuit's favor.
"In a couple of weeks, I expect that the LIV players will win their case in the UK, and we'll open the doors for all players to play on the [DP World] Tour," Mickelson said. "There's a very good chance that you'll have more showdowns, more head-to-head competitions like you saw last week in Dubai, and I think that would be a really good thing for the game."