LIV Golf
Bubba Watson talking about his gruesome knee injury isn't for the squeamish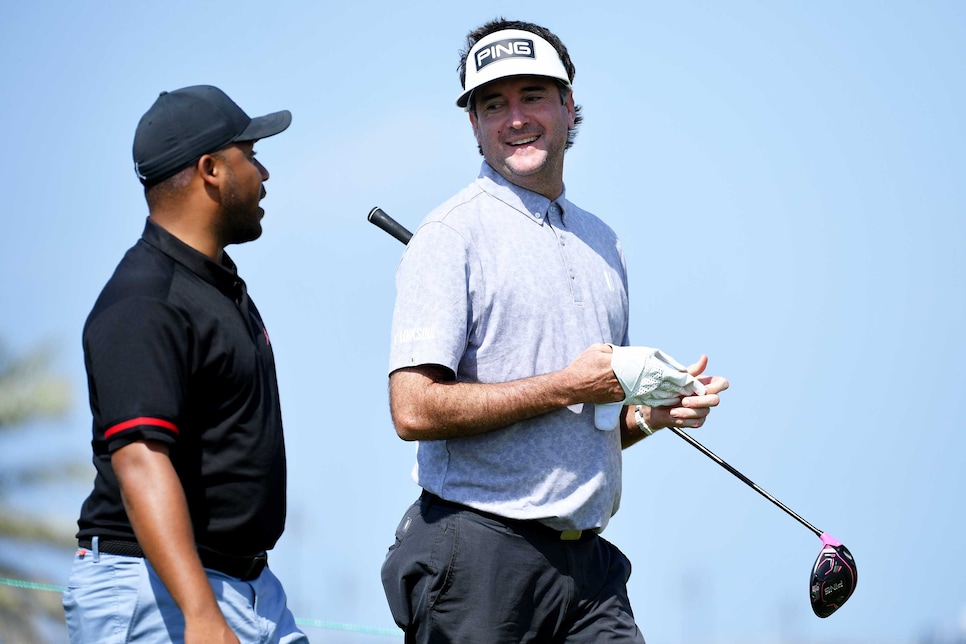 Bubba Watson makes his return to competitive golf this week at the Saudi International after being out for eight months recovering from knee surgery.
Tom Dulat
As he prepares to make his return to competitive golf at this week's Saudi International, a month ahead of his formal debut with LIV Golf, Bubba Watson revealed the extent of the injury to his right knee that forced him off the golf course for eight months.
The two-time Masters winner required surgery last June, following the PGA Championship at Southern Hills, to fix a torn meniscus. While sidelined, Watson made news by joining LIV Golf, working as a non-playing captain of the Niblicks team and an on-course reporter for the final five events of LIV's inaugural season.
"I was champing at the bit, yes, to get back out and play," Watson said on Tuesday ahead of the Asian Tour stop in Saudi Arabia. "But every time I saw someone miss a short putt, I was like, well, I haven't missed a short putt in a while, so this is actually pretty good."
Watson knew something was seriously wrong with his knee while playing last May at Southern Hills. Despite shooting a seven-under-par 63 in the second round, the lowest score in 184 rounds competing in majors, Watson could not walk without pain. He played on, but with rounds of 73, 75 Watson faded to a tie for 30th.
"[The] little tears [in my meniscus] kept getting worse," Watson said. "At the PGA Championship, I shot 63. [On the 10th hole] I looked at my caddie, and I said, 'I can't walk … my knee hurts so bad I can't walk.'
"He goes, 'Well, the clubhouse is right here; we can quit.' I said, 'I'm one off the lead, man …Tiger Woods won [the 2008 U.S. Open] with a broken leg … If I chip in and make a few putts, we've got 27 holes to battle.'"
It was only when Watson returned to Florida that he learned the extent of the injury.
"When I got home I [I discovered] my meniscus detached. It came off the bone. [Doctors] had to put an anchor on one side of my knee to wrap the meniscus around it. We didn't want to just shave it; I didn't want arthritis [because] I wanted to be able to play for many years. That's what made the process a lot longer than normal."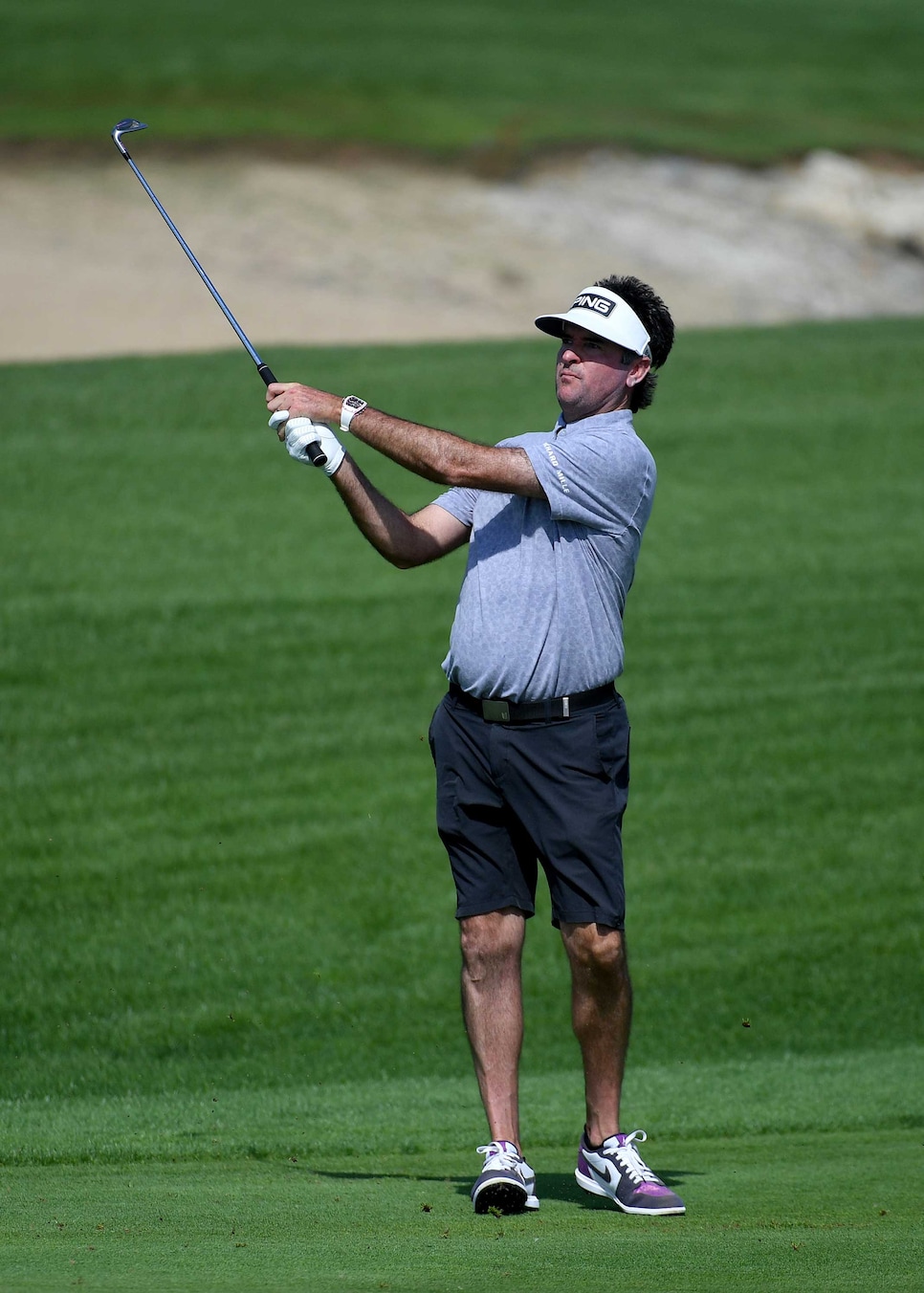 Watson says doctors reattached the meniscus in his right knee after it had become detached from the bone.
Tom Dulat
Watson said he was able to finally hit drivers after LIV's season-ending event in Miami in October. He resumed full practice in December, working toward being ready for LIV's season-opener next month in Mexico.
"There's no health problem anymore except mental," he said. "I've got to have confidence in what I'm doing. I shot 63 eight months ago at PGA Championship, and now [it's about] trusting everything that I couldn't do over the last eight months: trusting my skills, trusting my practice. That's a mental issue, not a physical issue."
Asked if he had worked with anyone about rebuilding that confidence, Watson joked: "Mentally? No, I pray a lot, but it doesn't seem to be helping all the time."