News
Phil Mickelson on his infamous viral commercial: Wife convinced him to do the worm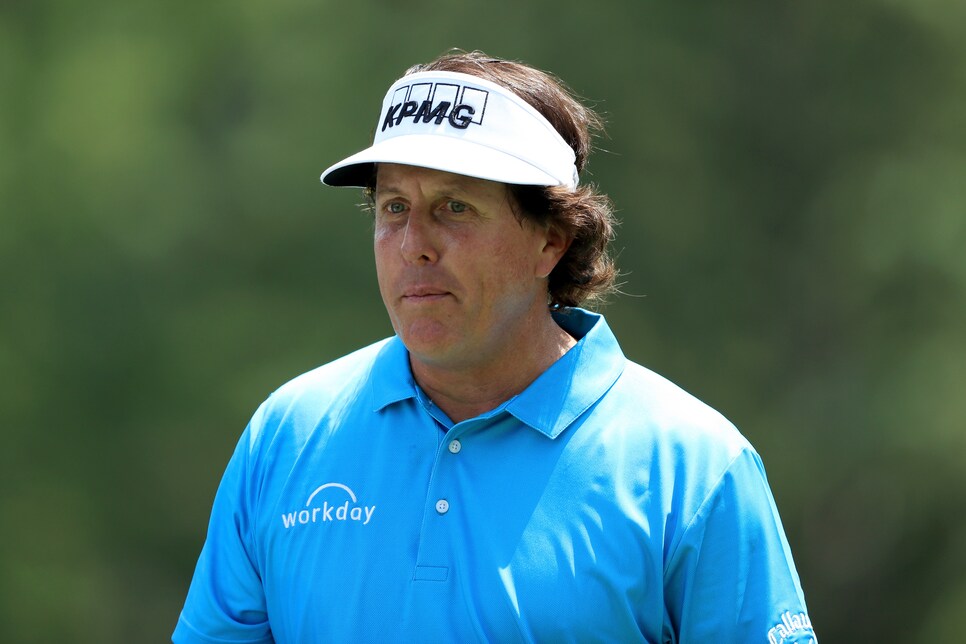 Phil Mickelson turned in an opening-round 66 at the WGC-Bridgestone Invitational, a score that puts the five-time major winner in early contention. But it was his prancing, not play, that everyone was talking about Thursday.
Earlier in the day, Mizzen+Main, the company that produces Mickelson's button-down shirt, released a video of the 48-year-old dancing that promptly burnt the Internet to a crisp. Even for a man who's spent the summer generating headlines, it was a sight to behold.
"They showed some of the videos like they had done like with Tim Tebow and J.J. Watt and they said, 'We have this idea about dancing.' Obviously, you know, it's not my—it's not the thing I'm most comfortable doing," Mickelson said. "But then (Phil's wife) Amy said, 'You should just tell them that you know how to do the worm.' So after she said that, it was over, we were doing it. I don't know, I think it's fun to laugh at yourself, and certainly that's what I'm doing in this commercial because it was a lot of work just to get those moves out of me."
Mickelson said the commercial was filmed a month ago in Southern California, was shot in an hour and took 15 to 20 takes to get it right.
"I mean, it was a lot —it was a lot for me to get even just that much out of me," Mickelson said. "It looks pretty benign, but it wasn't easy."
Mickelson also didn't seem to concerned about the range of reaction, saying he found it fun.
"I've not ever taken myself too seriously and this is kind of obvious with that because it's certainly outside my comfort zone," he said.
As for what his kids thought?
"How can you not be (embarrassed), you know? I'm sure they are, but they're also used to it."