The Loop
Phil Mickelson gives perfect take on being paired with recent 59 shooters Justin Thomas and Adam Hadwin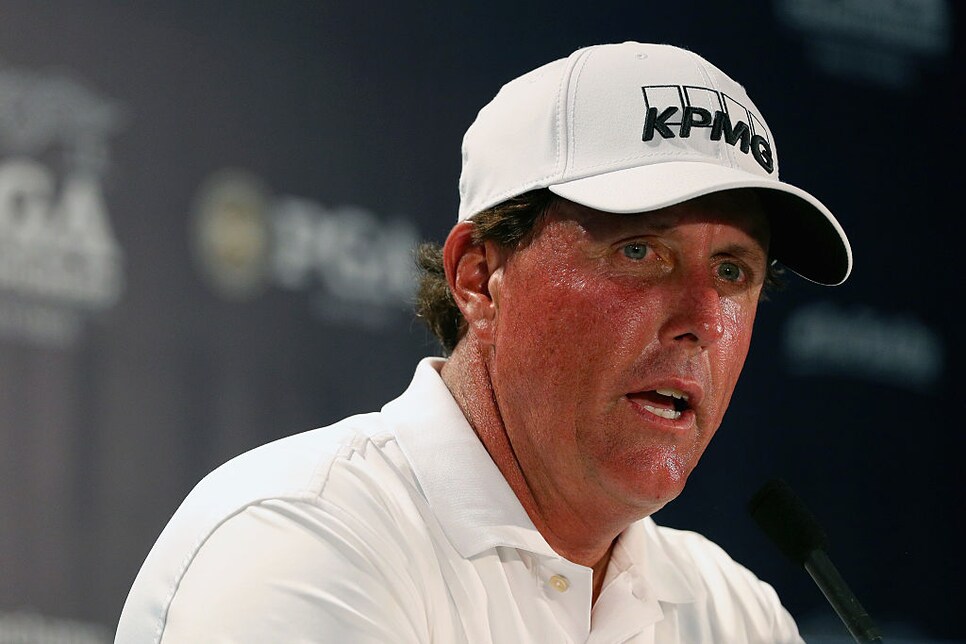 You've got Justin Thomas, who has a 59 on his PGA Tour resume. Adam Hadwin, who has a 59 on his PGA Tour resume. And Phil, who also has a 59, er, that's right. Never mind. This putt at TPC Scottsdale in 2013 somehow didn't go in:
We can't say for sure if someone was having a little fun at Phil's expense with this pairing, but it's a pretty big coincidence if not. Either way, Mickelson was asked about playing with Thomas and Hadwin during his pre-tournament press conference and he gave a perfect response.
Q. Speaking of the 59s, you're playing with the last 59 shooters. What do you make of that grouping?
PHIL MICKELSON: I'm playing with Justin Thomas, Adam Hadwin. Yeah, they've both shot 59. I'm envious of that. I really am. But I have won this tournament three times and they haven't. We both have something to be jealous about.
Good point, Phil. Just a guess, but they'd also probably trade those 59s for one of your five majors.