Phil being Phil
Phil Mickelson's commercial shoot interrupts golfers' round, so Phil paid them off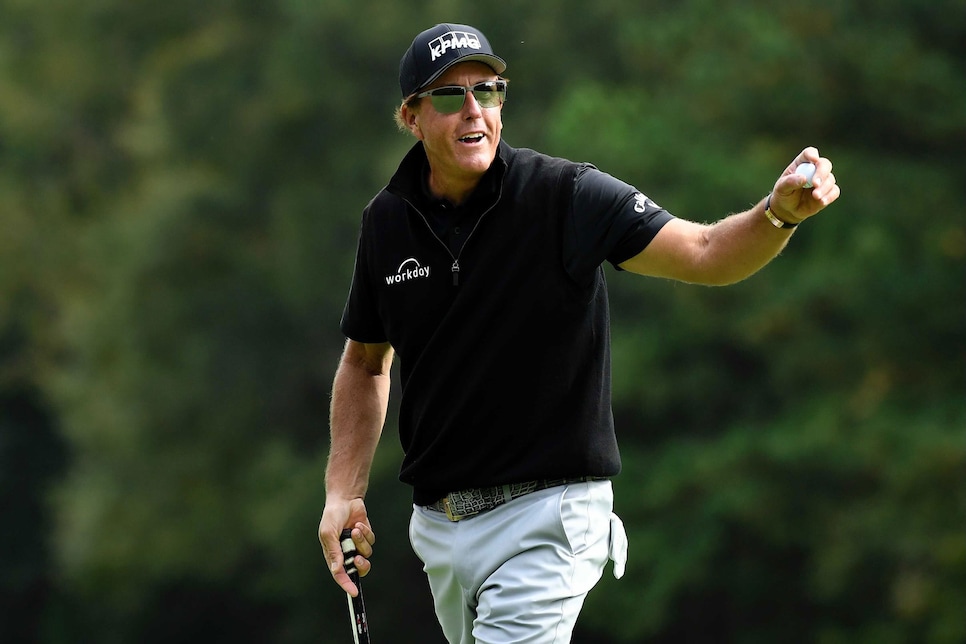 It's not an escape from parts unknown or conjuring a "Did-you-see-THAT?" wave with his magic wedge, but add this Instagram post to the ever-growing legend of Phil being Phil.
According to user Victor Alfredo Lopez, a round at San Diego's Maderas Golf Club was cut short by a hole, as Phil Mickelson was using part of the property to film a commercial. (Clearly Phil is trying to work on that Player Impact score.) But lest Lopez was feeling shortchanged, Mickelson made sure he and his crew were compensated with a crisp Benjamin for their troubles.
Okay, not quite on par with Mickelson shutting up Jake Owen at Jordan Spieth's wedding. Still, pretty baller move by the five-time major winner.
Judging by one of Lopez's photos, it appears the commercial in question is for Amstel, which has produced a number of relatively-memorable spots with Mickelson. Our only hope is the cameras were rolling when Mickelson made it rain on Lopez and friends. That is an ad too good to script.