Phil Being Phil
Phil Mickelson hits ridiculous recovery shot off cart path, is still doing Phil Mickelson things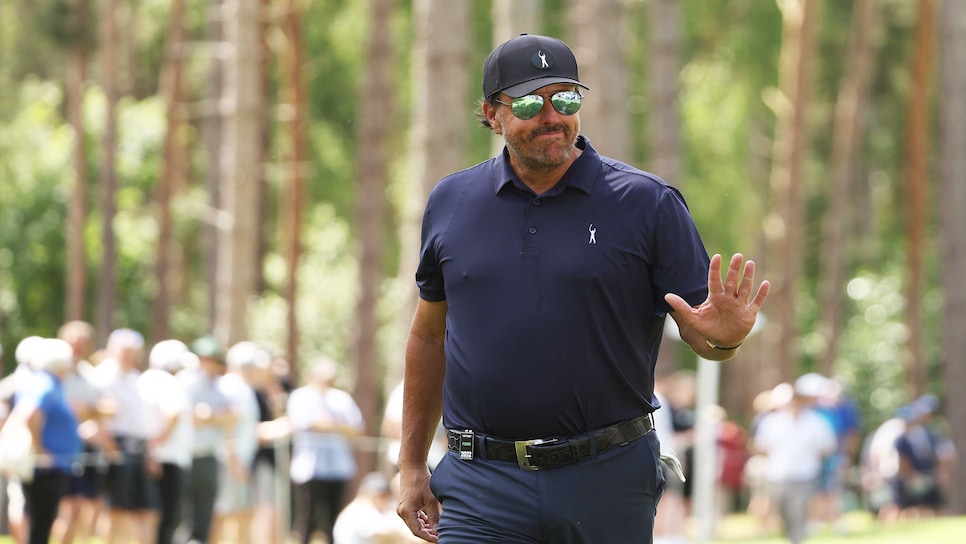 A LOT has happened to Phil Mickelson this year. And even more has been written about all of it. But putting the continuous LIV drama aside, we saw something on Sunday that took us back to simpler times.
A wayward Phil drive. A questionable decision. A spectacular recovery shot. In other words, Phil being Phil on a golf course again.
Lefty's latest highlight comes courtesy of a fan who was on the grounds at the LIV Chicago event at Rich Harvest Farms. And the shot was part of a round in which the six-time major champ made nine birdies to notch his first top-10 finish (T-8, seven shots behind winner Cameron Smith) of the year. Check it out:
Just like old times, eh? Well, except, for the whole LIV Golf thing, that is.
Mickelson, 52, was reported to have signed a contract for more than $200 million earlier this year. But LIV's prized free agent has struggled on the course.
That being said, it looks like Phil can still draw a crowd. And that his calves are still in great shape.