LIV Golf
Bryson DeChambeau stunned after walking head first into a gallery rope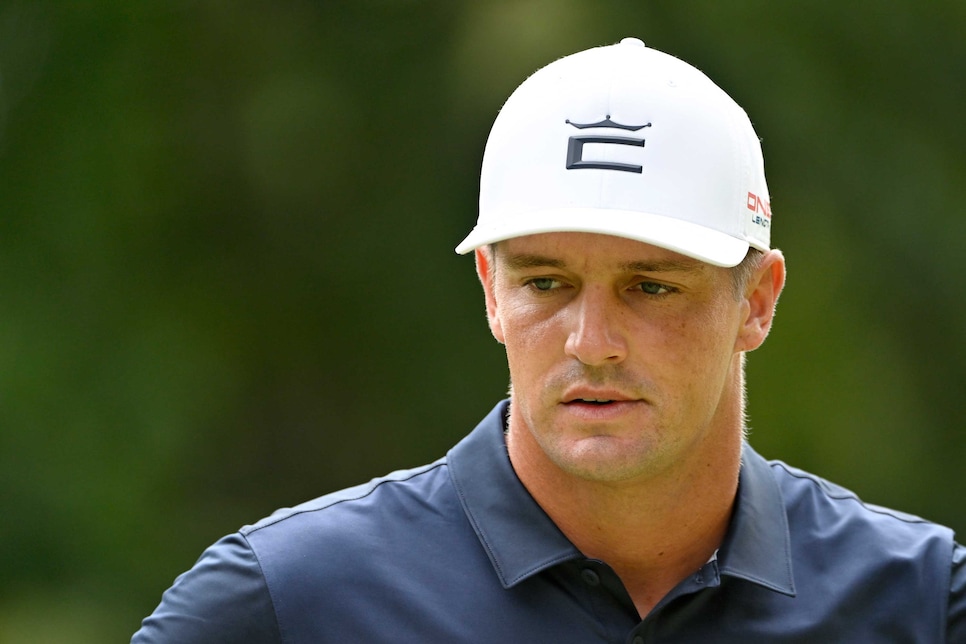 With a T-8 showing on Sunday at the LIV Golf Invitational Chicago, Bryson DeChambeau posted his best finish in four starts on the fledging Saudi-backed circuit. But his performance at Rich Harvest Farms ended in a bizarre fashion.
Playing the 14th hole during the final round (his 13th given LIV's shotgun start format), DeChambeau missed the fairway way left but then pulled off this nifty recovery shot.
You can see DeChambeau thought he actually might have holed it for an eagle. He was excited walking up to the green, only then to have this happen.
The moment caught everybody by surprise, the announcers on the YouTube broadcast unsure exactly how to react to what happened. "Off with his head," one announcer said, awkwardly.
DeChambeau was noticeably shaken by the incident. He managed to make the birdie, but the cameras later caught him rubbing his right eye and blinking a hole later.
He bogeyed his next two holes but then made a birdie on the 18th and a par on the first hole, his last, to finish with a one-under 71, 12 shots behind the winner, Cameron Smith.