LIV GOLF CHICAGO
Cam Smith wins LIV Golf's Chicago event, proves he's not 'a worse player' just because he switched tours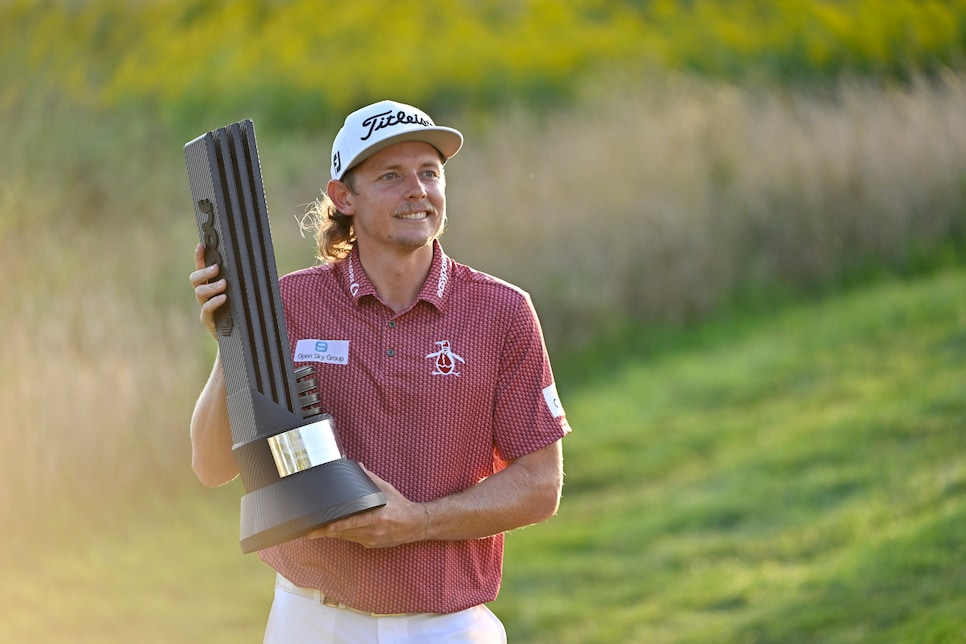 Cameron Smith poses with the trophy after winning the individual title of the LIV Golf event at Rich Harvest Farms outside Chicago.
Alex Goodlett/LIV Golf
A lot has happened in the nine weeks since Cameron Smith won the 150th Open Championship at St. Andrews. The popular Australian confirmed the worst kept secret in golf last month when he announced he'd signed with LIV Golf. His defection triggered a ban by the PGA Tour, including from next week's Presidents Cup.
Smith acknowledged a massive, guaranteed money contract was one of the reasons for leaving the PGA Tour at the height of his career, but the ability to spend up to three months a year in Australia was the biggest lure. The 29-year-old said it had been tough to miss out on family and friends' weddings and birthdays in his homeland given that the PGA Tour's wraparound schedule restricted his time away from his U.S. base.
Both his defection, and reasons for it, were criticized—namely by Gary Player and Fred Couples. Player questioned why Smith would defect to a tour that features 54-hole events, no cut and 48-player fields saying, "What sort of tour is that?"
Couples' comments were seen as more of a swipe. He posted on social media, "To all my friends who I missed birthdays & weddings … so sorry, I was busy earning a living on the @pgatour and in my line of work the goal is to EARN your way to work weekends … and by weekends I mean 72 holes."
On Sunday, Smith admitted he had a point to prove in shooting a closing 69 at Rich Harvest Farms to win the LIV Golf Invitational Chicago by three shots (66-68-69, 13 under) over Dustin Johnson and Peter Uihlein.
"I think I had to prove to probably myself and some other people that I'm still a great player," Smith said after his round. "I'm still out here to win golf tournaments. I'm proud how I hung in there today."
Smith said he'd felt the pressure of living up to his billing in the rival league from the moment he debuted in Boston two weeks ago.
"I think probably that first event was the most pressure I've been under all year inside of an event," he said. "I feel as though I needed to prove to myself, and probably more so to other people, that just because I've changed tours doesn't mean I'm a worse player for it. I'm still out here to win. That's what we're all here for. Hopefully we can keep this going."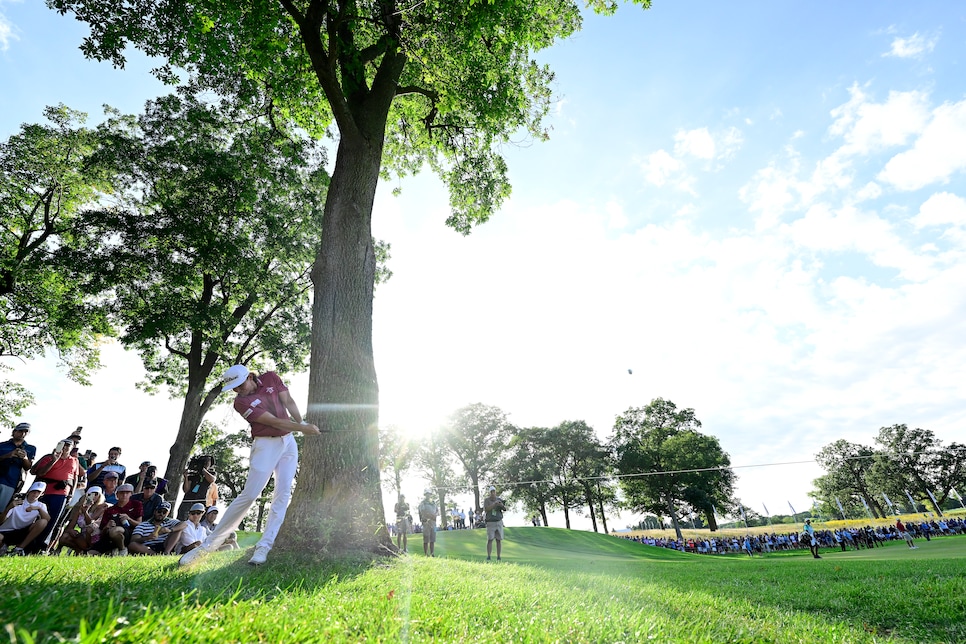 Many in golf lamented that Smith, with six PGA Tour wins already, had foregone the opportunity to create a legacy on a circuit that returns annually to historic tournaments like the Canadian Open (1904) and L.A. Open (1926). But Smith said he wanted to be a part of something new.
"I think for sure there is a history aspect that is for certain missing [with LIV], but it doesn't mean the tournament is a bad tournament because of it," he said. "There are 48 of the best guys out here trying to compete and trying to win. In 10, 20 years' time, these could be the biggest events in the world. We're just not there yet."
Next up for Smith will be LIV's tournaments in Thailand and Saudi Arabia, which will be followed by the Miami finale of LIV's inaugural season.
"One of the reasons why I came over [to LIV] is to play golf around the world," he said. "When I was a young professional over in Asia, they were some of the best times of my life. Traveling with good friends and playing really good tournaments was something I'll never forget, and I'm really looking forward to what this tour is going to bring to the golf world."
For now, Smith will only travel as far as a return to his Jacksonville-area base in Florida to celebrate his fourth victory of the year, following the Sentry Tournament of Champions, Players and Open titles. "I'm sure it'll be a late night," he said. "We can't fit any beers in this trophy, so it'll be a little bit difficult to drink out of this one."