Feuds
Phil Mickelson, Brandel Chamblee rip each other on Twitter for being 'soft,' Phil reveals he's been blocked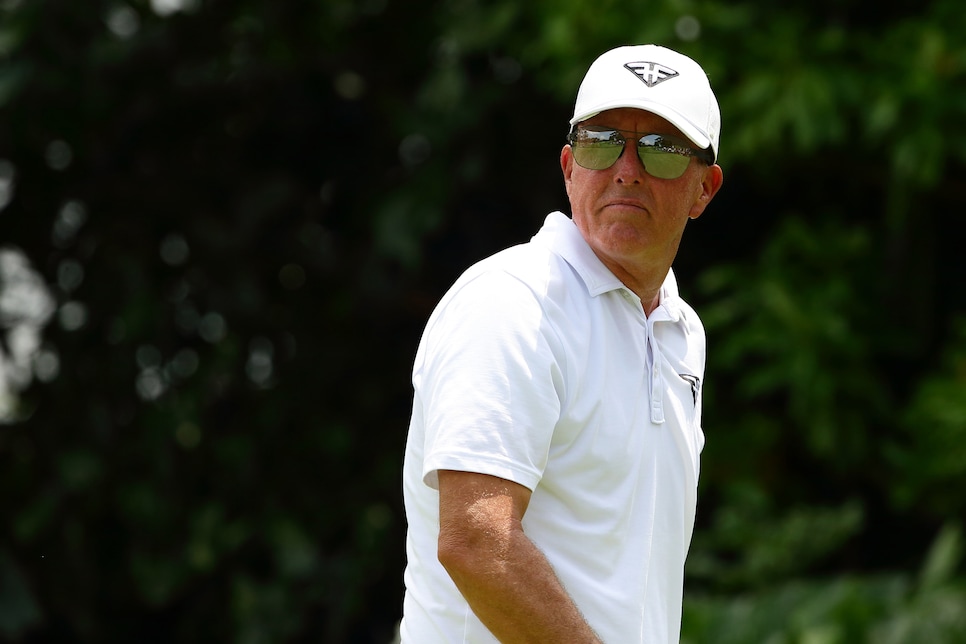 Phil Mickelson and Brandel Chamblee exchanged Twitter barbs on Thursday night—just not directly to each other.
A day after Chamblee released a 538-word retort to Brooks Koepka's coach, Claude Harmon, in defense of LIV Golf critics such as himself, the six-time major champ got in the mix. "He can rip apart me and countless others but as soon as someone shows his ignorance he can't handle it," Mickelson tweeted. "He's softer now than he was as a player."
When someone questioned Phil describing Chamblee, a former PGA Tour pro, as "a player," Phil offered this follow-up jab:
Ouch. Well, Brandel must have seen the tweet despite not being tagged because a few hours later, he invited Phil to debate him on Golf Channel's "Live From" set during next month's U.S. Open. Talk about potentially must-see TV. But Brandel couldn't resist getting in his own barbs at Phil—not for the first time—and called Lefty "soft" as well.
Given Brandel's vocabulary it's surprising he used the same adjective, but we're sure that was on purpose. Anyway, in a (kinda) surprise twist, Mickelson revealed shortly after that he's been blocked by Brandel.
Yeah … we're going to go ahead and guess that in-person sitdown isn't happening at LACC in a few weeks.