PGA Tour
Tour pro makes an ace and an incredibly awkward celebration ensues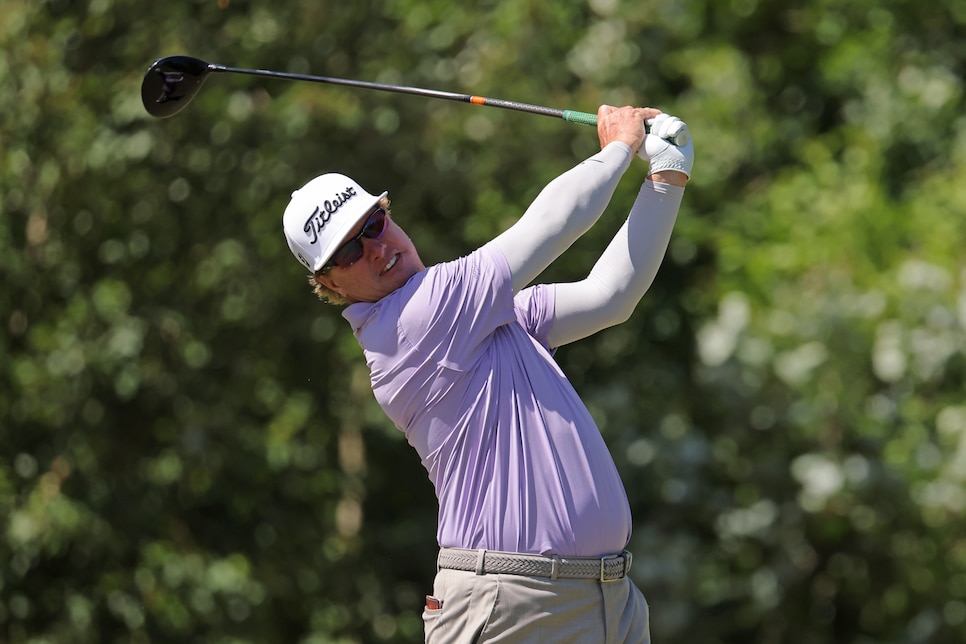 Charley Hoffman and Nick Watney have a lot in common. They are California guys in their 40s who have enjoyed very nice careers on the PGA Tour. Hoffman, 46, has four career wins in 475 events played, with a bankroll of nearly $33 million. Watney, 41, owns five victories in 463 appearances and has earned $29 million.
They're friends, too, and that's why they've paired up for all six editions of the Zurich Classic that have been played as a two-man team competition. They've done well, too, posting three top-11s, including a T-5 in the inaugural playing in 2017.
What they also have in common: "White Men Can't Jump" syndrome.
In the third round on Saturday at TPC Louisiana, Hoffman pulled a 23-degree hybrid for his shot into the wind on the 210-yard ninth hole. As the tracer showed, the ball bulleted straight toward the flagstick. It took one bounce and rolled forward at perfect speed into the hole for the third ace of Hoffman's career.
Hoffman threw up his arms and let go of his club, and then he and Watney got their celebratory wires crossed, as they half-high-fived, half-chest-bumped themselves into laughable awkwardness. It was a "kids don't try this at home" moment. Hoffman recovered nicely by running around and giving Watney a well-placed mid-five, and then moved onto the caddies and other players.
We'll give them this: Rarely do PGA Tour players get to celebrate as a "team," and it was a warm display of true joy.
On a day when they were playing best-ball among the twosomes, Team Hoffman-Watney had two eagles over the first 11 holes, with Watney coming up with his own bomb by pitching in from 54 feet for 3 at the par-4 11th. Alas, they were still in chase mode and tied for 20th.