Tour Tales
PGA Tour winner tells hilarious tale about a random hacker turning down his offer for a chipping lesson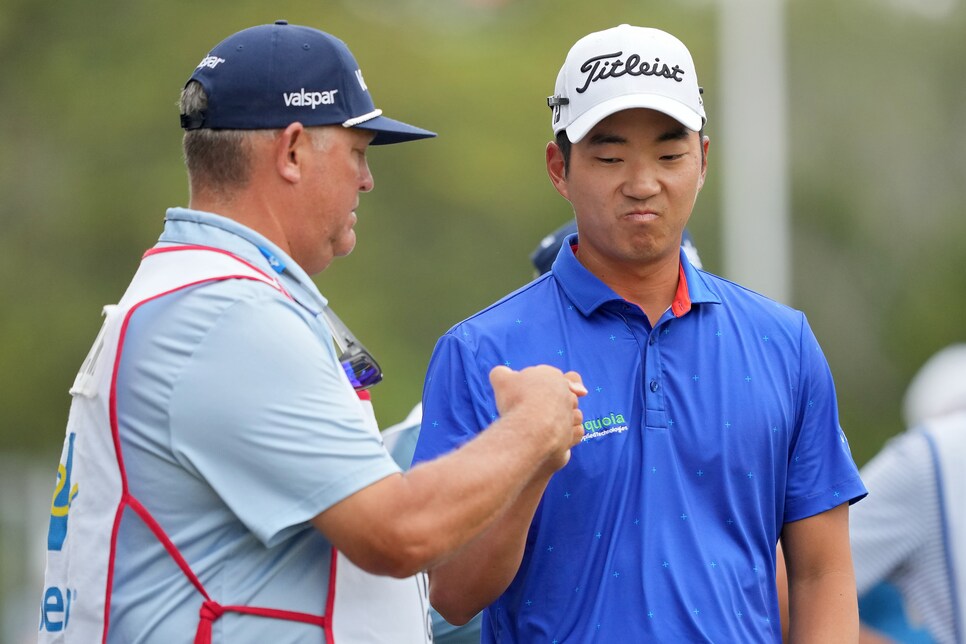 If you've ever been lucky enough to play in a PGA Tour pro-am, you know that one of the biggest perks is getting to pick the brain of the best players on the planet. You definitely should be careful to veer into annoying territory when asking a tour pro for swing tips (heck, there's only so much they can do for a weekend hacker during one round), but it's essentially an expensive playing lesson. A very, very expensive playing lesson.
But according to one PGA Tour pro—a PGA Tour winner, in fact—one random pro-am participant turned down his offer for a chipping lesson in 2021. This despite the fact that the dude was chopping it up on Quail Hollow's practice green. We'll let Michael Kim, winner of the 2018 John Deere Classic and the 2013 men's college golf PLAYER OF THE YEAR, tell it:
Incredible. That was such a nice thing of Michael to do and yet the "old man" just turned him down? Damn. Maybe the guy didn't realize Kim was one of the actual golfers playing in the tournament that week? Maybe he was loyal to whomever his pro-am partner was that day? Or maybe he was just a dope. We're going with the latter.
It's one thing to not want to be bothered with more swing advice. But when it's from one of the best players on the planet? And when you're out there embarrassing yourself in public like that? Jeez.
Anyway, great story, Michael. And that's funny how things have come full cirlce with you being asked by the tour to conduct a short-game clinic at this year's Wells Fargo Championship. Actually, Kim's pinned tweet right now is a video of him giving chipping tips so go check it out. We're pretty sure the dude knows what he's talking about.