PGA Tour
There's a potential hometown hero story brewing in PGA Tour's Puerto Rico event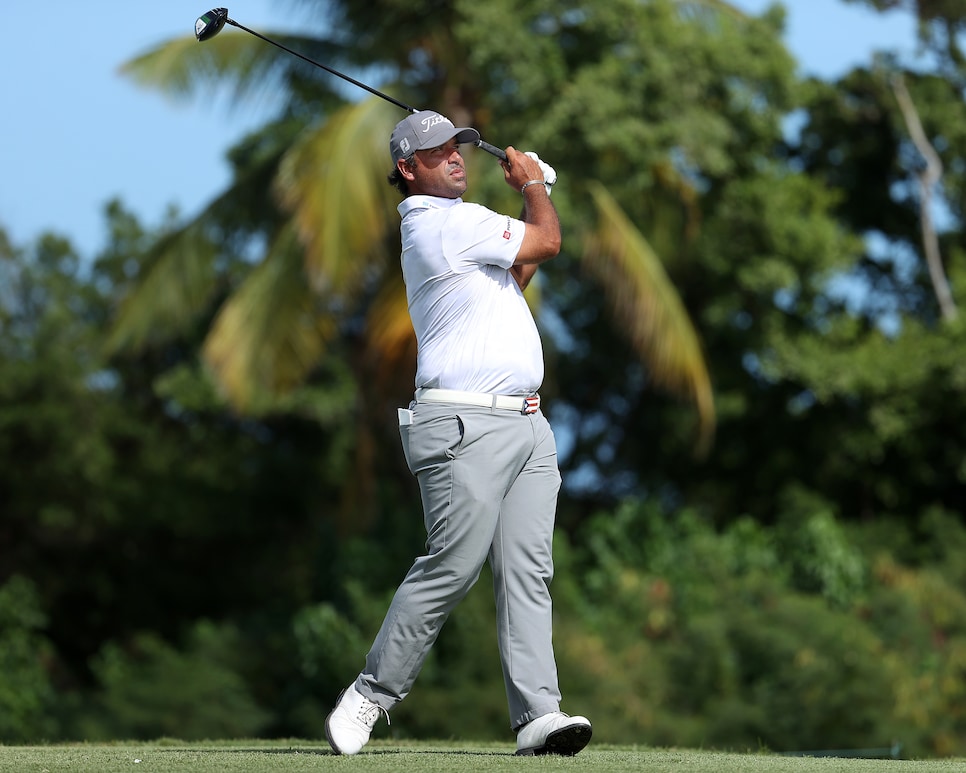 Rafael Campos plays his shot from the 18th tee during the second round of the Puerto Rico Open.
Andy Lyons
Last week, Max Homa won the PGA Tour's Genesis Invitational in Los Angeles, not far from where he grew up. This week, there's another homegrown player looking for a win on the PGA Tour.
Rafael Campos, who was born in San Juan, Puerto Rico, is just two strokes off the lead of Brandon Wu (67) heading into the weekend of the Puerto Rico Open after a three-under 69 on Friday.
The 32-year-old has just one career victory of significance as a pro, which came on the Korn Ferry Tour in 2019, and he arrived at this week's event having missed the cut in 10 of his last 12 starts on the PGA Tour and Korn Ferry Tour this year and last. But he also tied for seventh at last week's LECOM Suncoast Classic on the KFT.
He led this tournament going into the weekend in 2016, too, before finishing in a tie for eighth.
"I have been in this position before here on the island, so I feel comfortable," he said Friday. "I'm actually feeling really comfortable out there."
Grand Reserve Country Club in Rio Grande is only about 40 minutes from his home outside San Juan. And in the dozen playings of the tournament, Campos has only missed one—a torn muscle in his back prevented him from playing in 2020 and sidelined him for much of the year.
It's also not the first time he has gotten off to a good start in the tournament.
In 2016, Campos opened with a 64 and in the process became the first Puerto Rican golfer to lead a PGA Tour event since Chi Chi Rodriguez at the 1979 Tallahassee Open. Rodriguez went on to win. In 2017, Campos was in contention in Puerto Rico again and tied for fourth heading into the weekend. He went on to finish T-10.
Despite his struggles since returning from injury, given his familiarity with the venue, Campos has reason to feel good about his chances this time, too.
"I understand where I can miss the balls and fully have good looks to make up-and-down," he said after opening with a 66 on Thursday. "I'm actually very relaxed. I feel I have been hitting the ball very well the last couple months really, and last week started seeing some improvement, some results. And I'm really happy to start the way I did."