long live
Tour pros reveal favorite Taylor Swift songs, Joel Dahmen outs himself as massive Swiftie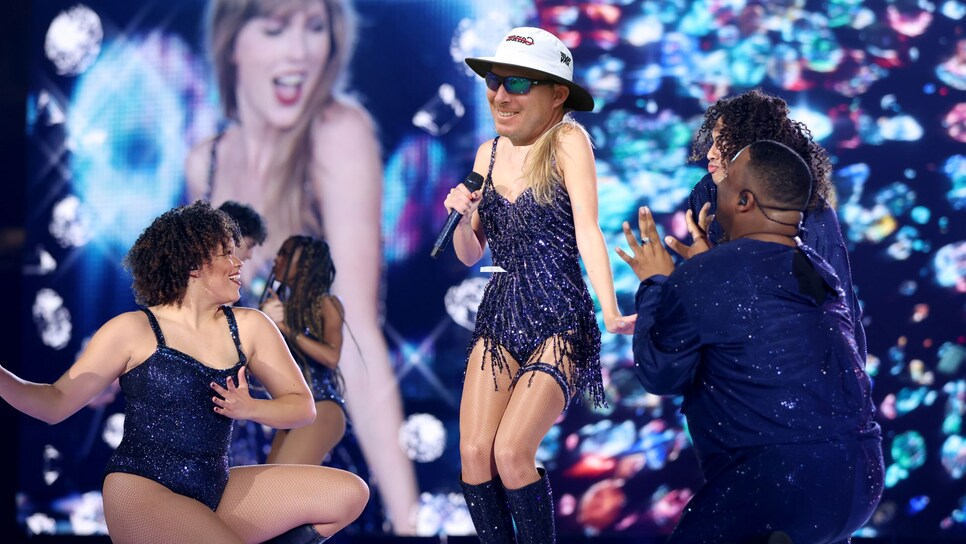 Taylor Swift may have an "Eagles T-shirt hanging from the door," but she's a golfer at heart. The pop sensation is finicky, prone to emotional explosions and has vendettas with quite a few men across this great nation. She's certainly one of us.
As Swift's summer tour sweeps across the United States like Bonnie and Clyde, breaking records and performing surprise songs, her fame and musical prowess keeps growing, even with pro golfers.
For starters, the USGA and Peacock put together this "Wildest Dreams (Taylor's Version)" infused promo. In short, every golf ad should feature a Swift song. That's just good marketing.
This is just one of many golf connections for the star as of late. She's included golf clubs in her "Eras" Tour, probably to truly connect with all of the middle-aged Swifties in the audience and has certainly used a golf club or two to destroy a car, as we all have wished we could at one point or another.
Now the PGA Tour pros are getting into the Swift-mania, shouting out a few of their favorite songs at the Rocket Mortgage Classic this week. It's not just the radio hits either. We've got songs from her entire catalog showing up, from her debut to "Red" to "Midnights." It's really a potpourri of 21st-century gems, from bangers to bops to power ballads.
Caddie Geno Bonnalie immediately admits that he's not as much of a Swiftie as his pro and friend Joel Dahmen, and Dahmen's knowledge stands out from the jump.
"Oh, there's too many," Dahmen acknowledges. "I love Taylor Swift." He ends up going with "the original 'Tim McGraw' from back in the day." Bonnalie eventually chooses "Love Story" and Dahmen decides that he has to pick a second because one isn't enough. He adds "Lavender Haze" to the mix and says that he "just watched it last night."
Dahmen may be ranked outside the top 100 at the moment, but he's No. 1 when it comes to Swifties on tour. And that's all that really matters.