Tour Life
PGA Tour pro shows off gnarly surgery scar, provides important PSA for golfers everywhere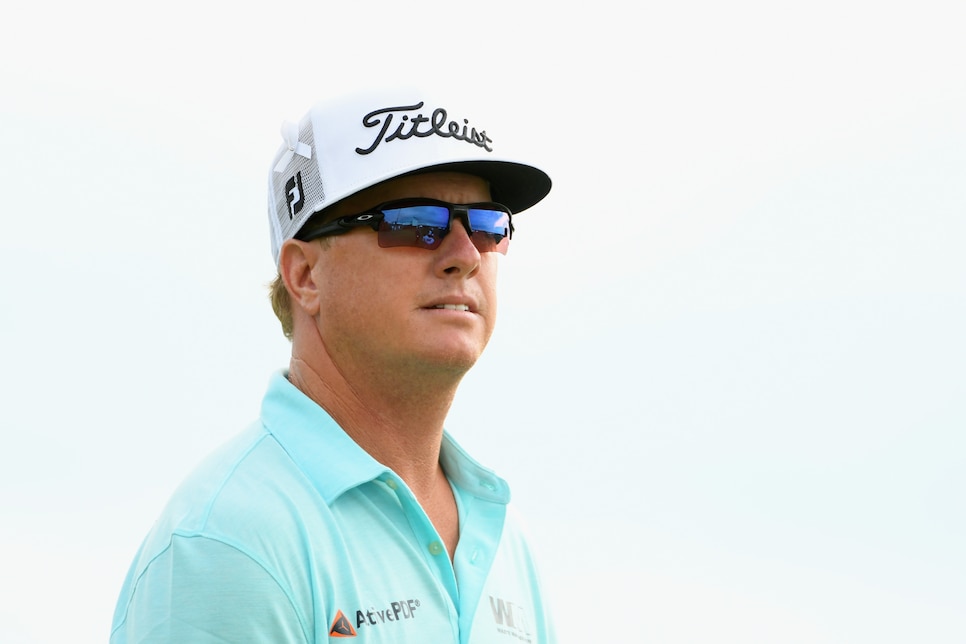 If you're watching the 2023 PGA Championship and you find yourself asking, "WHERE THE HELL IS CHARLEY HOFFMAN?!" (Thank you, Chris Vernon), we've got a bit of bad news. The four-time PGA Tour winner isn't at Oak Hill this week after undergoing a skin procedure a couple weeks ago. Actually, Hoffman, currently No. 377 in the Official world Golf Ranking, didn't qualify for the year's second major (nor did he qualify for the Masters), but that's not the point of this post.
The point is that Hoffman has a pretty gnarly scar from surgery on his left arm that he showed off on the eve of the PGA. Why would someone do that? Well, the 46-year-old used the opportunity to make an important PSA to golfers everywhere: Always put sunscreen on.
Basically, that's the gist, and as Hoffman points out, it's the perfect time for this reminder with May being Skin Cancer Awareness month. So have a look—that is, if you can stomach it.
Yikes. We don't use the word GNARLY lightly around here.
But again, a great PSA from Charley, and although he'll have to miss next week's Charles Schwab Challenge, we're glad to hear he plans to be back on the course (Nice job slipping in that Memorial sponsor invite ask!) pretty soon. Probably with extra sunscreen packed in his golf bag, of course. Stay safe out there, folks.