News
PGA Tour players, caddies and essential staff to receive WHOOP straps in attempt to detect signs of COVID-19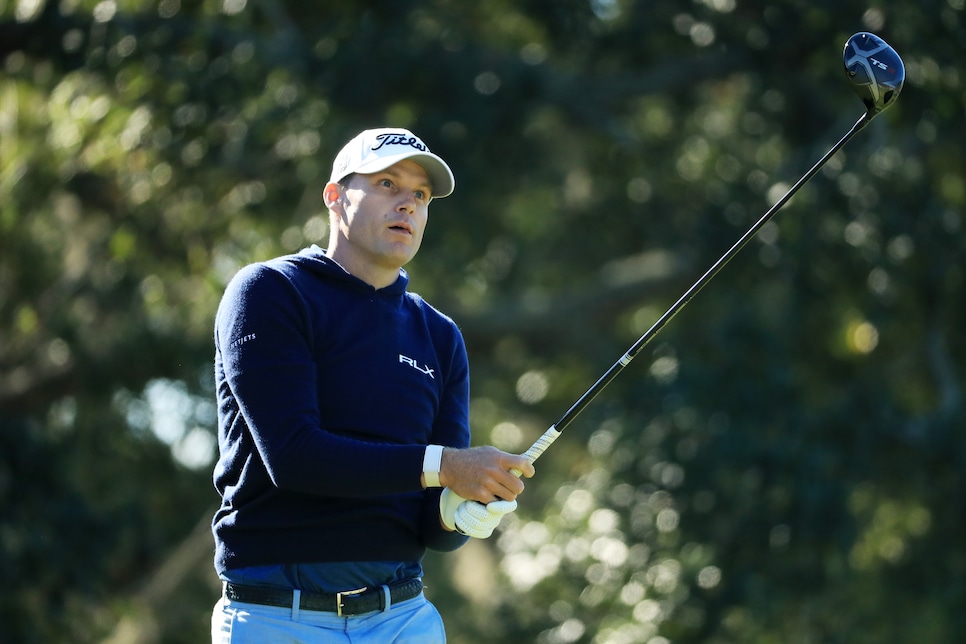 The PGA Tour will be giving all players, caddies and other essential personnel on the PGA Tour, Korn Ferry Tour and PGA Tour Champions WHOOP fitness straps in an effort to better detect early signs of COVID-19.
Players received an email Wednesday morning informing them that 1,000 devices—which come in the form of a bracelet or bicep band that monitors the wearer's heart rate, strain, sleep and recovery patterns—and the accompanying memberships for data recording will be distributed at this week's Travelers Championship and the Korn Fery Tour's Utah Championship. Justin Thomas confirmed the news in his pre-tournament press conference at TPC River Highlands on Wednesday, and WHOOP founder and CEO Will Ahmed did so as well in a statement to Golf Digest.
"We are rapidly onboarding everyone in the PGA Tour universe and respect the measures that they are taking to keep the Tour safe," Ahmed said.
The news comes one week after Nick Watney's WHOOP provided a key indicator that something might be wrong with his body while competing in the RBC Heritage. Watney noticed an increase in his breath rate in the middle of the night, which studies have shown could be a sign of COVID-19. Watney also developed other symptoms, and informed medical staff. He was tested for COVID-19 and became the first PGA Tour player to test positive on Friday morning, forcing him to withdraw fron the event and self-isolate for at least 10 days. Per PGA Tour protocol, he will need two negative tests after that period to return to competition.
"I've been wearing a WHOOP strap for more than a year now and I've learned to read and understand my data," Watney said in a statement. "On Friday morning of the RBC Heritage, I saw my respiratory rate had spiked on Thursday night. This was consistent with information shared by the WHOOP community, that it could be an early indication of COVID-19. This alerted me to ask the PGA Tour for a test even though I didn't have any other symptoms, and I unfortunately tested positive. I'm very grateful to have identified these signs early enough, and I am now following PGA Tour protocol."
Eleven people that Watney had direct contact with at the Heritage were given an additional test after his positive result, and all came back negative.
The distribution of WHOOP bands is one of a number of changes being discussed by PGA Tour personnel after this first wave of positive tests. Also on the table is additional testing, beyond the current system, which mandates a player get a negative test result before boarding the tour charter plane from tournament to tournament, and that all players get a negative test upon arriving at the event in order to compete.
In a press release, WHOOP announced a novel algorithm that has been shown to detect 20 percent of COVID-19 cases in the two days prior to the onset of symptoms, as well as 80 percent of cases by the third day a person is symptomatic. The study has been submitted to a medical journal for peer review and publication.
Ahmed joined the Golf Digest Podcast to discuss the situation more. Please listen here: