News
Did Nick Watney's WHOOP fitness tracker provide the key to coronavirus diagnosis?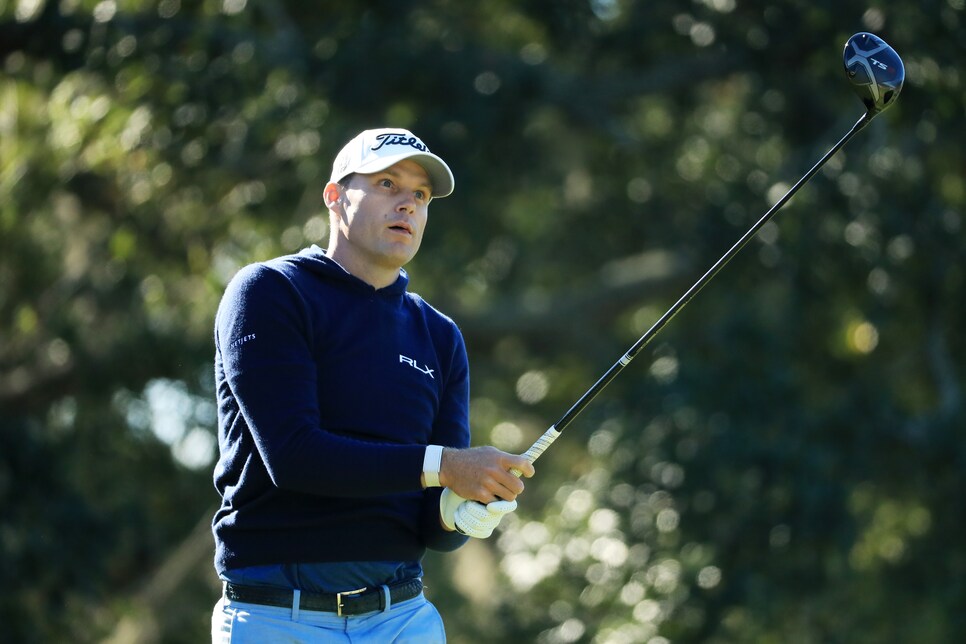 The first positive coronavirus diagnosis on the PGA Tour has brought with it a host of complicated questions, including what precisely led a player who tested negative earlier in the week to request a subsequent test Friday morning.
In Nick Watney's case, it might have come from an inconspicuous strap around his wrist.
Although the 39-year-old Watney tested negative for coronavirus prior to the start of the tournament, it's believed it was an alarming reading on his WHOOP fitness tracker Friday that suggested he needed to be tested again. Or that's what those who spoke to Watney reported on Saturday.
"Nick said the thing that got him yesterday morning was he wears a WHOOP strap," Rory McIlroy, who spoke to Watney on Friday, told reporters at Hilton Head. "A lot of us, we wear these WHOOP straps on the wrist or on the biceps. One of the big telltale signs that they've found over the last few weeks, they've done studies where, if your respiratory rate goes up during the night by more than two breaths per minute, that's sort of a tell tale sign that you might have something. So it was actually his WHOOP that told him his respiratory rate went up, and that's why he thought maybe I could have it.
WHOOP, a wearable technology used by a number of PGA Tour players including Watney, McIlroy and Justin Thomas, has always measured individuals' heart rates as well as their heart rate variability. But it's a new feature that tracks respiratory rate— essentially the number of breaths taken in a minute—that first indicated to Watney he should consult follow up on his condition.
Although requests to Watney for comment have not been returned, a second source close to Watney also said his WHOOP data is what prompted a new test.
WHOOP has already claimed to provide insights into a potential COVID diagnosis, outlining on its website how a WHOOP user was exposed to COVID-19 in March and began to report symptoms days later. During this period, the WHOOP user reported a 17-percent increase in their respiratory rate.
The company plans to release results from a new research study on COVID-19 detection this month.