News
Graeme McDowell withdraws from Travelers Championship after caddie tests positive for COVID-19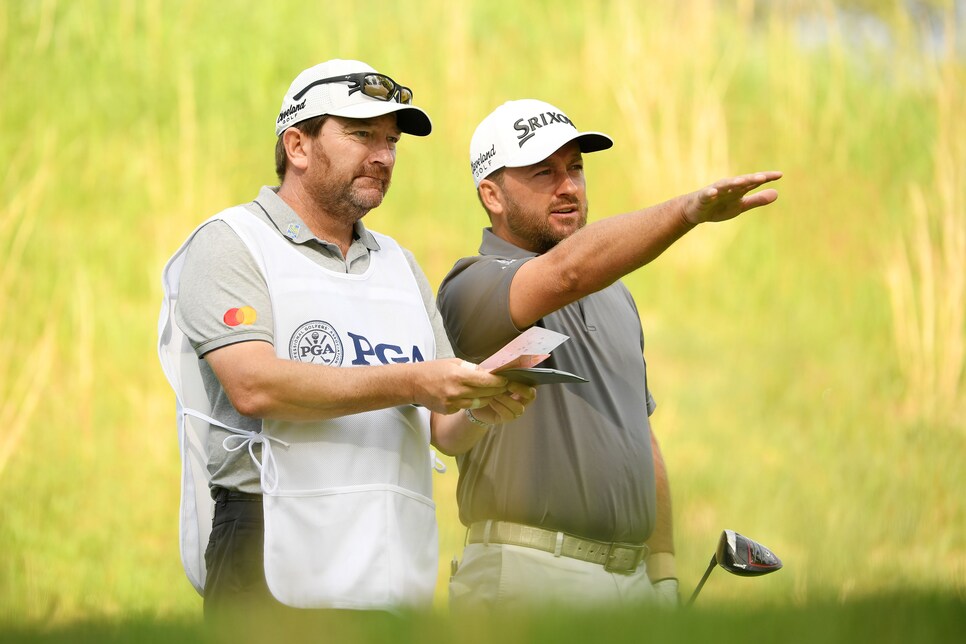 There are numerous procedures and protocols spelled out in the PGA Tour's health and safety plan, but it's a less specific understanding that binds them together: To make it work, players and caddies must be honest in assessing their own health and be willing to put personal interests aside to protect everyone involved in running tour events.
So it is that Graeme McDowell withdrew from this week's Travelers Championship on Wednesday after learning that his caddie, Ken Comboy, had tested positive for COVID-19.
McDowell outlined his intentions on Tuesday night in a Golfweek report, where he stated that he had gotten news that afternoon of his caddie's test result.
According to Golfweek, McDowell passed a COVID-19 test upon arrival at TPC River Highlands in Cromwell, Conn., on Monday. But Comboy, back home in Orlando, received a positive test result on Tuesday for a test he took over the weekend after beginning to feel COVID-19 symptoms. And given the numerous hours the two spent together the last few weeks, McDowell decided it was best that he pull out of the tournament in case he might be carrying the virus and keep from exposing other players, caddies and tournament officials to it.
"I'm just uncomfortable being here," McDowell told Golfweek.
McDowell was in a car for six hours with Comboy, driving from Orlando to Hilton Head last week, where they competed at the RBC Heritage. They roomed together in South Carolina, and then when McDowell missed the cut, they drove together back to Florida.
After returning to Orlando, Comboy filled out a daily questionnaire on Saturday mentioning a sore throat. A doctor reading the questionnaire advised the caddie to get tested again, so Comboy drove back to Hilton Head to take a test at the PGA Tour facility. This is the test, according to Golfweek, that returned the positive result.
Rather than travel to Connecticut, Comboy quarantined himself in Florida while waiting for the test result. McDowell did travel to TPC River Highlands, where Golfweek reported he played a practice round on Tuesday with Brooks Koepka, Chase Koepka and Shane Lowry.
McDowell said he will take another COVID test on Wednesday, and then fly on a private plane to Orlando, where he'll await the result.