News
PGA Tour, LPGA announce new $1 million prize (And it doesn't require much effort)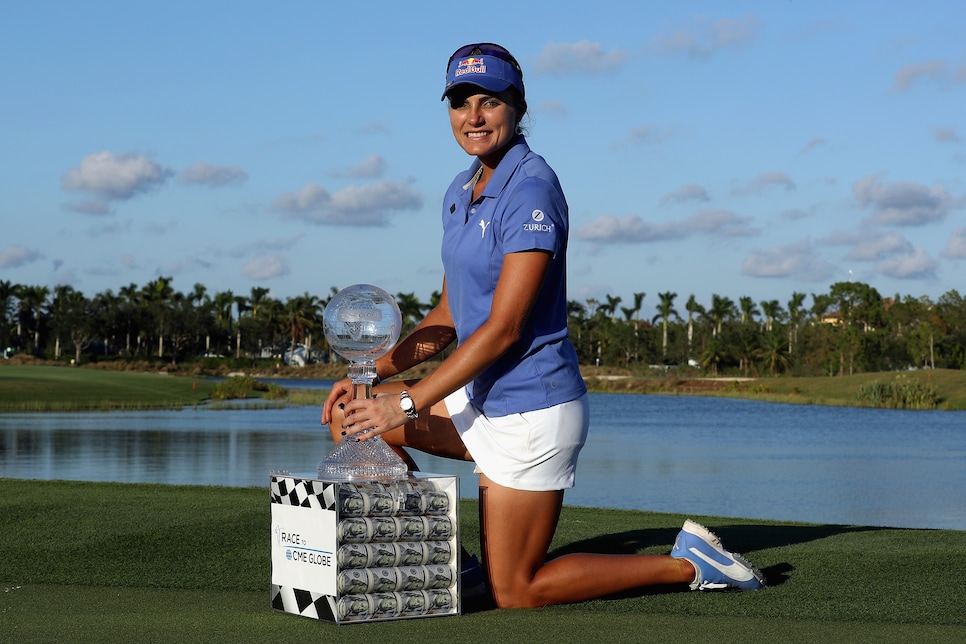 Attention tour pros looking for a fat bonus next season: The PGA Tour and LPGA have announced a new $1 million prize. And it doesn't require much effort on your part.
The two tours announced a season-long competition with Aon on Monday. Dubbed the Aon Risk Reward Challenge, the competition will award a player with the best cumulative score on "the most strategically challenging holes across both the PGA Tour and LPGA schedules" next season.
So basically, there will be a designated hole at 30 PGA Tour events and 28 LPGA tournaments that count toward the challenge, a similar setup to the Kodak Challenge, which existed on the PGA Tour from 2009 to 2011. So other than a tour pro potentially changing his/her schedule, essentially, you just play tournaments and hope to score well on the selected holes. And unlike with the Kodak Challenge, both the winner from the PGA Tour and LPGA will each receive $1 million.
"We are thrilled to welcome Aon to the LPGA family of partners," said LPGA Commissioner Mike Whan. "The Aon Risk Reward Challenge will bring an exciting new season-long competition to our Tour with a very significant $1 million prize for our winner. The fact that Aon is providing equal prize money for the men and women has made a huge statement to our players, and we couldn't be more appreciative."