News
PGA Tour partners with Facebook to stream tournament coverage starting at the Travelers Championship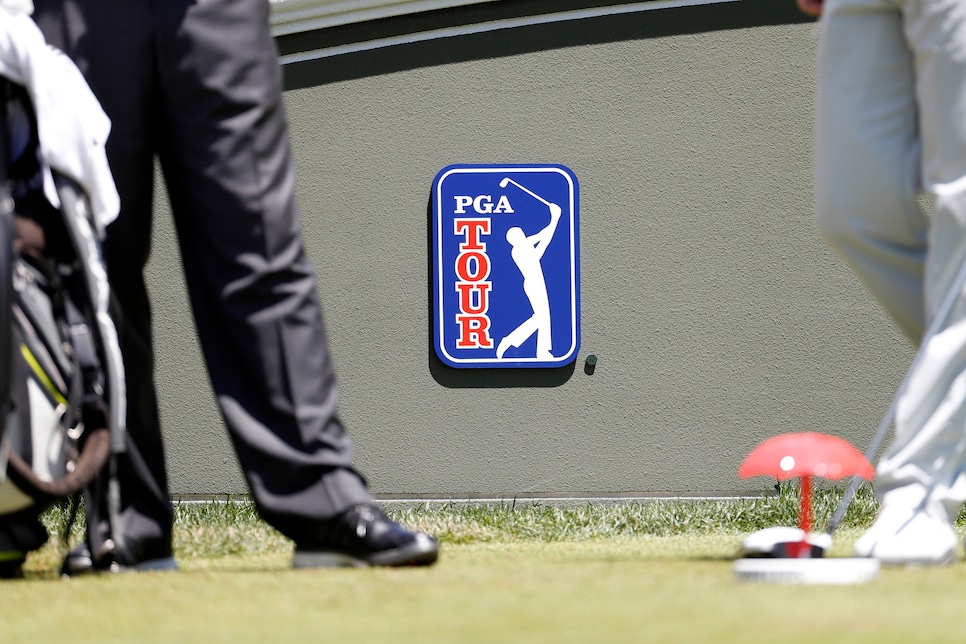 Starting with this week's Travelers Championship, there will be a new way to watch PGA Tour events on the weekend. The tour announced on Wednesday an agreement with Facebook to distribute Saturday and Sunday coverage on Facebook Watch for eight upcoming tournaments leading into the 2017-18 FedEx Cup Playoffs.
"We are thrilled to add Facebook to an already impressive lineup of global digital and broadcast partners," said Chris Wandell, VP Media Business Development of the PGA TOUR. "The PGA TOUR has put a premium on distributing exclusive content on emerging media platforms with a goal of reaching new and diverse audiences."
The Facebook Watch coverage is free and will be produced under the PGA Tour Live brand. It will start at approximately 8:30 a.m. on Saturday and Sunday and run until Golf Channel's lead-in coverage to the event that day.
This bonus coverage will begin at the Travelers Championship on Saturday, June 23, and Sunday, June 24. The remaining events in 2018 are the Quicken Loans National, Greenbrier Classic, John Deere Classic, RBC Canadian Open, World Golf Championships-Bridgestone Invitational, Wyndham Championship, and the Northern Trust.
"No matter if it's a weekend foursome or water-cooler conversation about a top moment on TOUR, golf brings people together," said Devi Mahadevia, Facebook's North America Live Sports Programming Lead. "So we're delighted to partner with the PGA TOUR to help it reach new fans and deliver interactive, live coverage on Facebook that taps into the social nature of the sport."
Fans will be able to watch two featured groups during the coverage window as well as on-demand programming, ranging from tournament previews to round recaps. To watch PGA TOUR's coverage on Facebook, users can follow the PGA TOUR LIVE show Page at www.facebook.com/pgatourlive.