PGA Tour
10 players who surprisingly have work to do to lock up spots in next year's designated events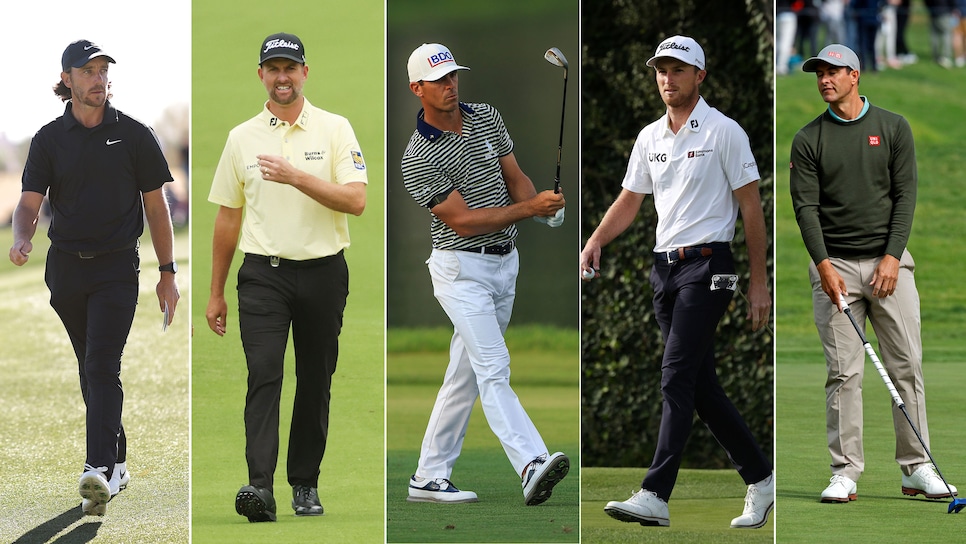 By now, you've likely read all about the changes for the PGA Tour next year—16 big money designated events, the majority of which will have smaller fields and no cuts, designed not just to create marquee tournaments with the tour's best players, but to strengthen the fields at "standard" tournaments. To qualify for the lucrative designated event, there are a few pathways. The first is to finish the previous year in the top 50 of the FedEx Cup standings. Fail that, and you can be saved if you're in the current top 10 of the standings, if you're top 30 in the World Ranking, if you win a tournament in the current year, or if you nab one of the small number of spots allotted for success in the most recent standard events.
Suffice it to say, the safest/cleanest route is to finish in the top 50 in the FedEx Cup, which gives this summer's race to that number—determined after the first FEC Playoff event, the FedEx St. Jude Championship—new meaning. It also has us looking at who might make it and who might fall short. As of the first week in March, there are several players on the outside looking who will raise an eyebrow. Two of those struggling in the FedEx Cup thus far in 2023, Justin Thomas (75th) and Matt Fitzpatrick (89th) are probably fine regardless; as recent major winners, they're unlikely to drop out of the top 30 in the World Ranking (but would still miss the last two FEC Playoff events if they don't find their games soon).
Others, though, are in a bit of a pickle. Here are seven high-profile players who have a surprising amount of work to do in order to secure their spots in next year's designated events.
Will Zalatoris (65th in FedEx Cup standings)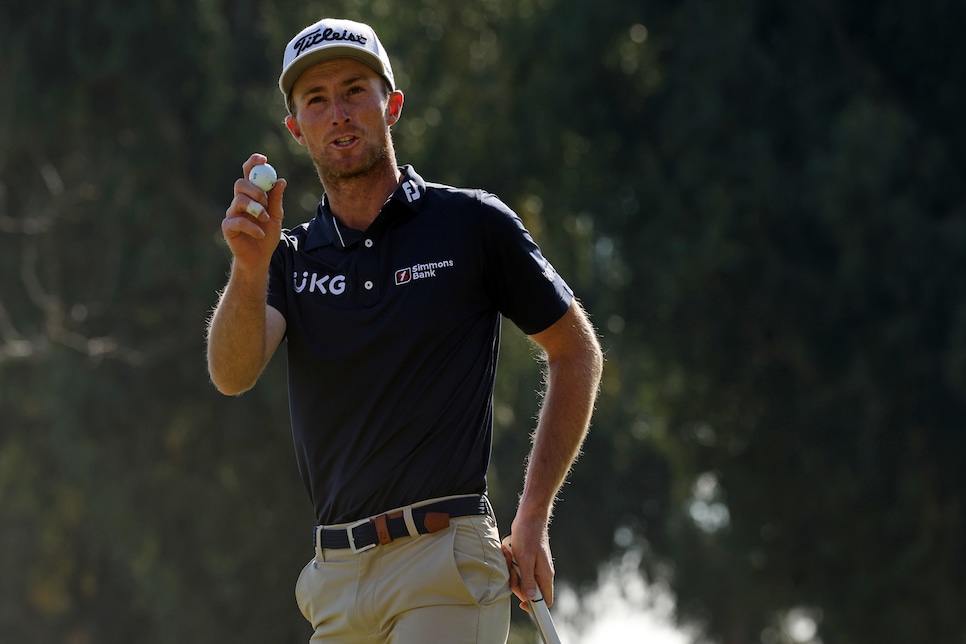 This year for the first time only 70 players instead of 125 will make the tour's FedEx Cup Playoffs altogether, and while Zalatoris is inside that cut line, he's not inside by much. The caveat to his play so far, like many on this list, is that the year is young. The 26-year-old also didn't start his season until January, sitting out the fall with a back injury. However, aside from a fourth-place finish at the Genesis, Zalatoris is looking for the form that saw him come close in two majors and win a playoff event last year. At seventh in the World Ranking, it would take a mighty struggle to see him fall past 30, and at the very least, he's the safest of anyone on this list.
We could have a healthy debate as to whether Kuchar, 44, is too old for anyone to label it a "surprise" if he misses out on 2024's elite events. But despite the fact he never claimed a major title, he's still one of the most recognizable figures in the sport, a likely future Ryder Cup captain, and the kind of player whose game would seem to translate well to old age. It would be at least a little odd if he was nowhere to be found among the game's best a year from now.
Here again, we see a guy who has started to assert himself among the game's top players, having won twice in 2022, and yet isn't as secure as you might think. He's still 14th in the world, but while Burns is not exactly struggling, he's been mostly treading water in the 2022-23 season, and will be in trouble if the most he can do is maintain this pace. It's hard to imagine a world where Burns, 26, misses out on the designated events in '24, but maybe not as hard as you might think.
This is someone who you have to imagine the PGA Tour really, really doesn't want to be absent from the designated events next year. But Matsuyama would be protected as things stand by his No. 22 World Ranking, that's not far above the No. 30 cutoff (in less than a year, he's gone from 12th to 22nd … do the math), and his FedEx Cup ranking is below the playoff line. With just one top-10 in his last 10 full field starts, Matsuyama seems to be legitimately at risk. Whether his status as a global star—one who the tour desperately doesn't want to lose to LIV—renders him likely to receive sponsor's exemptions is another story.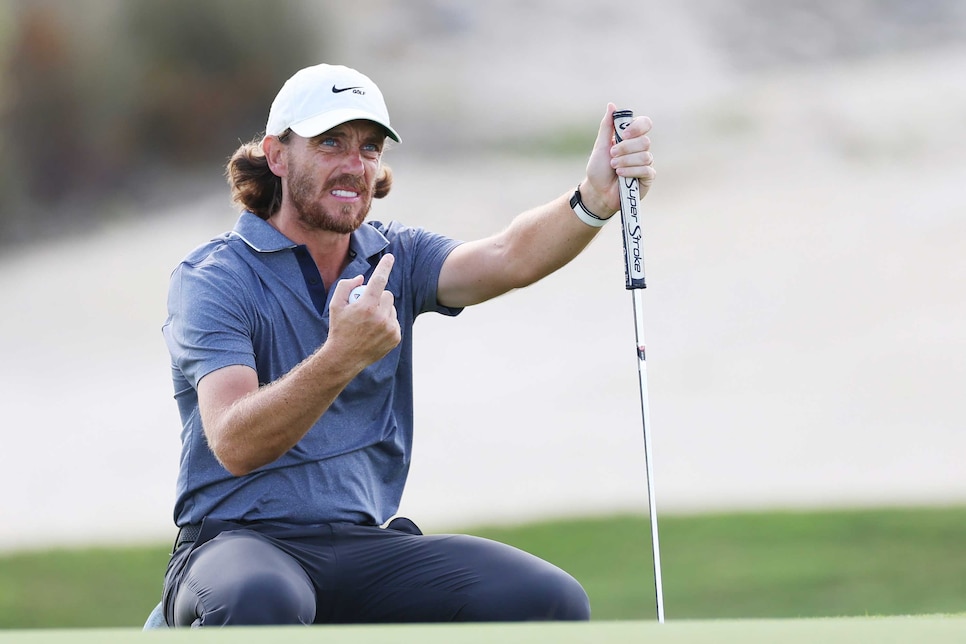 At the risk of incurring the wrath of every European in the larger golf world by following in Paul Azinger's footsteps, it remains a truth that Fleetwood has had a lot more success in Europe than America, and his World Ranking, while improved from a year ago, is still "just" 25th. After winning in the fall on the DP World Tour and finishing fifth in their championship, he struggled in Abu Dhabi and Dubai, missed the cut in Phoenix, and rebounded just slightly with a T-20 at Riviera. He's far outside the playoff picture for now, and with even a slightly rocky summer, he'll be outside the World Ranking qualifier and forced to find his way into the designated events by other means.
Horschel has become one of the most quietly successful players in American golf, sits at 20th in the World Ranking and has been consistent enough that no part of you expects him to remain this low in the season standings. And yet, there he is. The reigning Memorial champion has had a rough go in five events since the new year, missing two cuts and finishing no higher than T-30. It's not a good time for a single-season drop in form, and Horschel, 36, looks particularly vulnerable to bad timing as things stand.
Like Matsuyama, you can bet the tour really wants Scott in 2024's designated events. The Aussie was another high-profile LIV target with rumors swirling around him all last year. He stayed, even joining the tour's Policy Board and becoming its chairman, but he's super low in this season's standings and not protected by his World Ranking (35). The man hasn't missed a cut since the PGA Championship last May, but aside from a short hot streak in the playoffs (two top-five finishes), he hasn't been threatening to win anything either. The 42-year-old has plenty of work to do in order to qualify automatically, and if he manages to reach the winner's circle again, expect top secret celebration parties at tour headquarters.
We hate to throw around the hateful "o" word (old) willy-nilly, but this time next year Kisner will be 40 years old, and you have to go back to last summer to find a tour event where he finished higher than 20th. His World Rankings won't save him, and depending on how a few other players on this list far in 2023, he might find it hard to get a sponsor's exemption. Kisner is one guy who simply needs to play well, and soon.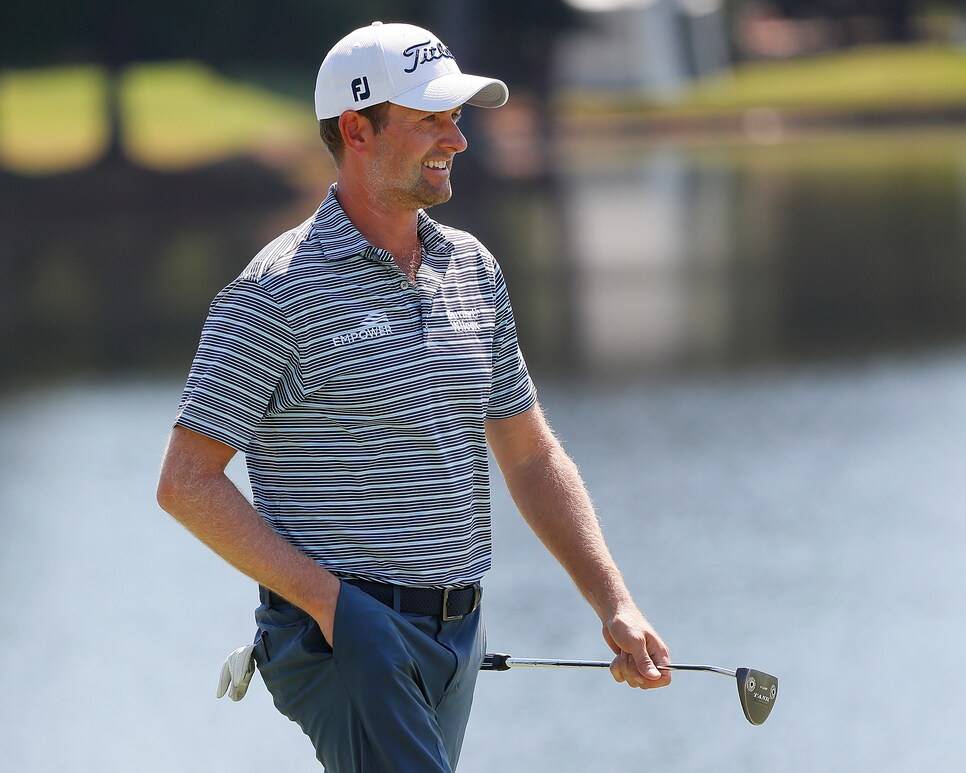 It's been a rough few months for Simpson, and maybe it's actually not very surprising to find him on this list. Still, it wasn't that long ago that he won two tournaments in a span of three months in 2020, and he's still just 37. Recent form aside, Simpson is someone you expect to see in the biggest tour events, and frankly, he's nowhere close right now. If the designated tournaments were good news for most top players, in Simpson you wouldn't be surprised if it was a source of further anxiety—and a reminder of how far he has to climb.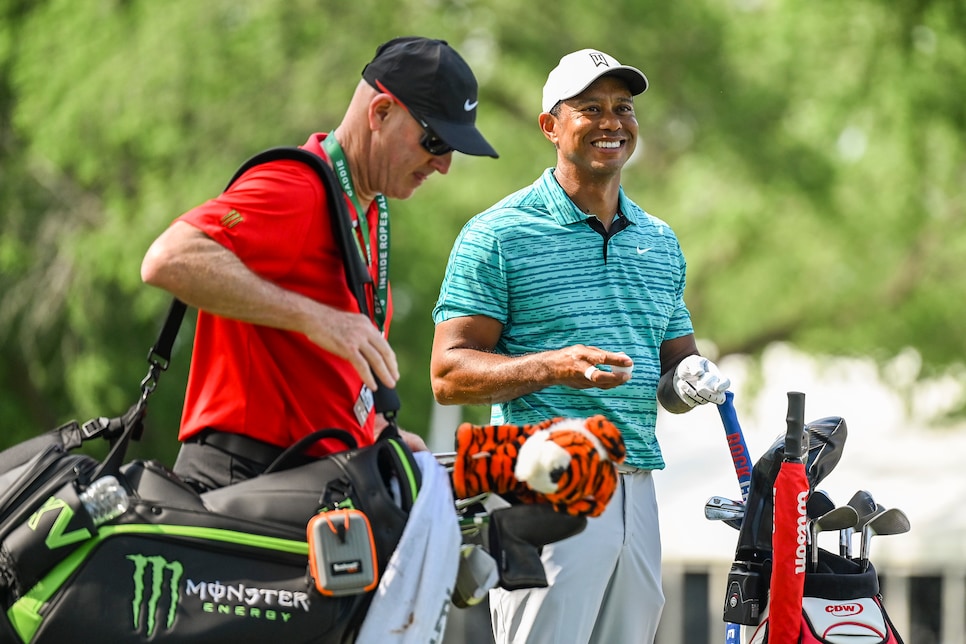 We just worry he's not a big enough star to get a sponsor's exemption.
But the others on this list? Let's just say the rest of 2023 got a little more interesting—and maybe a little more terrifying—for some pretty big names.