Editor's Note: This article first appeared in Fire Pit Collective, a Golf Digest content partner.
ORLANDO — Don't call them drills, Rory McIlroy reminded the congregants, the assembled reporters in the Doc Giffin Press Tent, here at the Club and Lodge that Arnold built. Tiger practice putts with a wall of tees defining his lane. Vijay used to put a headcover under his right armpit. Rory was talking about the drills (or should I say games?) he and Brad Faxon, his putting coach (or should I say putting buddy?) do in the name of holing more putts.
"There's a lot of like little fun games that we play," McIlroy said. "We both don't like to call them drills, because that seems like work, and golf is certainly not work. So play these little fun games on the putting green."
Nobody is going to argue with that. Golf is a game. Nobody has ever used the word work in conjunction with golf more often than Woods, but in moments of high reverence, he always referred to "the game of golf."
It causes me to wince when I hear Jay Monahan refer to golf as a product. Earlier this year, the commissioner, making a pitch for his PGA Tour over LIV Golf, said, "We're at a point now where it's product versus product."
On Wednesday, McIlroy referred to professional golf as a "really compelling product."
"At the end of the day, we're selling a product to people."
On Wednesday, Max Homa and Xander Schauffele also referred to the PGA Tour as a product. This cannot be a coincidence.
As Johnny Mac used to say, "You cannot be serious."
If you've ever been in a network trailer at the end of a golf broadcast, and I've been in a bunch, you often hear this phrase, "Good show, guys."
To the producers and the directors, golf on TV is a show.
To Tiger Woods, Curtis Strange, Greg Norman, Jack Nicklaus, Arnold Palmer, Ken Venturi, Ben Hogan and thousands of others, tournament golf was an athletic competition.
To the millions of fans who have followed professional golf over the past century or so—over the radio, on TV, in newspapers and magazines, on laptops and cellphones—tournament golf is an extension of the game we play. They play, we glean. We pay the bills, and we're happy to do so, because that's how much we love this game.
But this game, this professional game, is at a crossroads. When thoughtful people like McIlroy and Monahan start referring to golf as a product, it makes your skin crawl.
It's not just the word, it's the thought process behind it.
This came to mind on this gorgeous, still Wednesday night here because the PGA Tour, according to a Golfweek report, is making a move to appease the sponsors of some of its elevated events, starting next season. Instead of fields with 125 players or far more with a cut after 36 holes, there will be fields with 70 to 80 players, all of them playing all four rounds.
If you don't follow golf closely, you may be wondering: What's the big whoop?
Look at it this way. It's starting the 10th inning of a baseball game with a runner on second base. It's a rejection of all that we grew up on and all that we consider holy.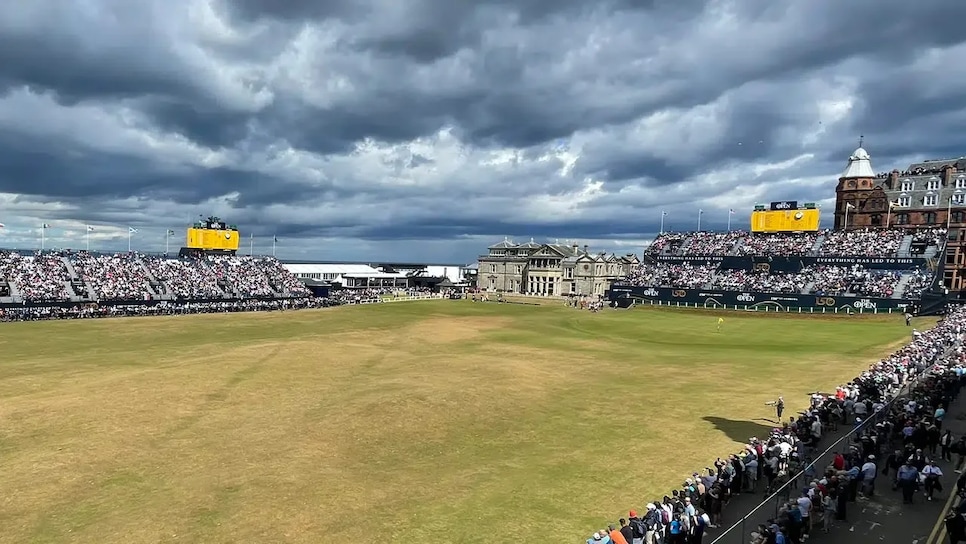 There are two truly elevated events: the U.S. Open and the British Open. There are a dozen or more ways into the fields of those events, including open qualifying. The greatness of the event comes from the size of the field (156 players) and the road to survival that is the 36-hole cut.
The World Golf Championship events were so boring, in part because they didn't have a cut. They had no grandeur. They weren't big. They were small. They were the rich getting richer.
LIV Golf is pretty much a series of WGC events, with Saudi oil money riches waiting for anybody who finishes somewhere from first to 48th, aka DFL.
The PGA Tour would do better to double down on what made it a great sports league in the first place.
Sports evolve as all things evolve, but no-cut golf in the name of making a "product" easier to sell is never going to make any fan want to watch more golf.
As dusk came to Orlando's old public course, Dubsdread, scores of people were on the driving range and the putting green. My afternoon green fee, walking, was about $40. The tee sheet was packed, all day long. People love golf. People love this game. Everything springs from that.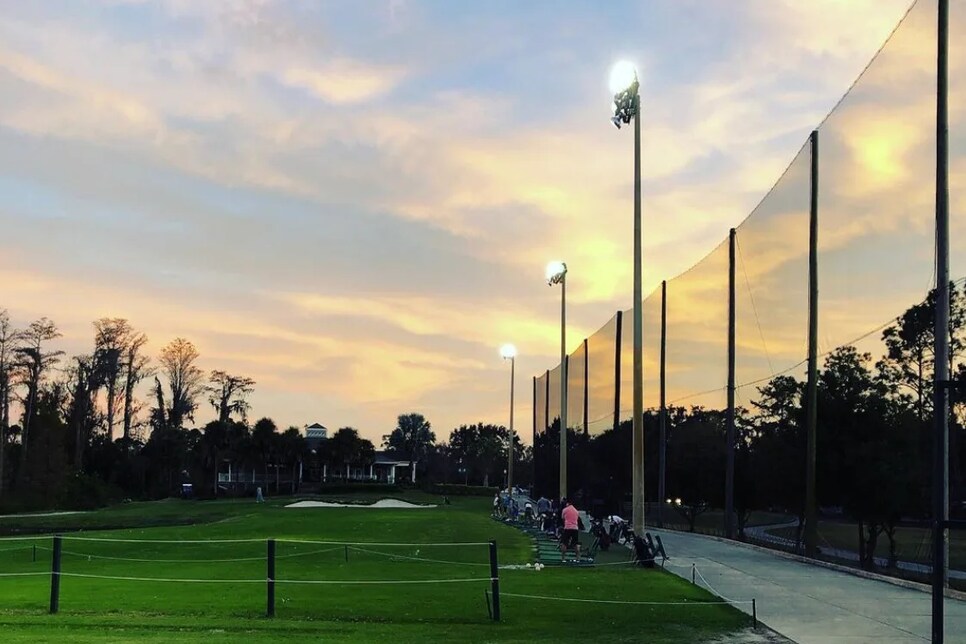 That's what drew us to Arnold. Nobody loved golf more. That's what draws us to the Ryder Cup: love of golf and love of country. That's what draws us to the U.S. and British Opens, the Masters and the PGA Championship, the original elevated events: the best players on the best courses with, now and again, a Jack Fleck or a Ben Curtis showing 'em how it's done.
The charm of Jordan Spieth is, for all his skill and talent, his public confusion about how to play certain shots.
We're drawn to the green jacket you get for winning the Masters, the red cardigan you get for winning Arnold's tournament, the tears Raymond Floyd shed when he won the U.S. Open. The human things we can relate to that come out of playing this trying game.
But it is a game. It's a game for them and a game for us. It is not a product. Product is a term of industry. It is a term of hair volume. The PGA Tour seems to think that a 70-player field will be a better product for consumers.
The sun at Dubsdread has set. The driving range is lighted. Two dozen people are still on it. They wouldn't be there if they didn't love golf. They are not customers of the PGA Tour. They are probably fans. Golf the game won't lose them. But the PGA Tour might.