News & Tours
Players at Arnold Palmer Invitational offer generally positive reviews of PGA Tour's big plans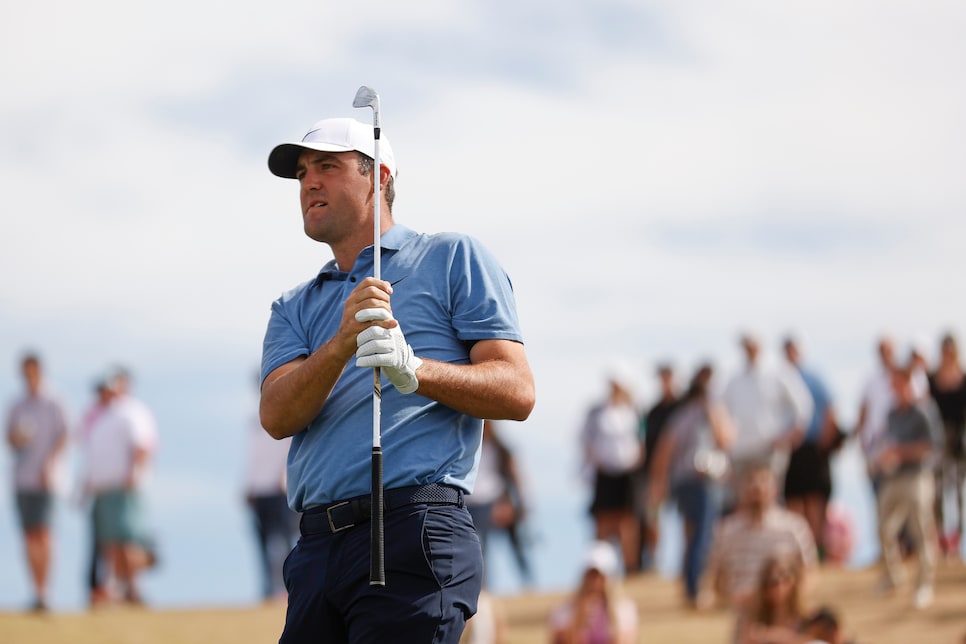 Scottie Scheffler says he believes there will be more money earning opportunities for those golfers who don't play in designated events.
Steph Chambers
ORLANDO — The drastic changes to the PGA Tour plans for its $20 million designated events announced on Wednesday were largely welcomed by stars such as Rory McIlroy and Adam Scott, and even last week's feel-good story at the Honda Classic, rookie Eric Cole. But there also were mixed feelings expressed about the exclusivity of the events and how quickly things are moving.
In 2024, at least some of the tour's designated $20 million events will feature limited fields of between 70 and 80 players and no 36-hole cut. On Tuesday, the Policy Board voted to approve a new structure before PGA Tour Commissioner Jay Monahan made the news official in a memo to members on Wednesday.
As first reported by Golfweek, fields in the elevated events are set to be filled by the top 50 players who qualified for the BMW Championship in the previous season's FedEx Cup Playoffs, plus the top 10 players in the current year's FedEx Cup standings not already exempt. Five places also will be available for top performers in non-designated events. Criteria will also consider the Official World Golf Ranking.
Scott, the Australian who was recently elected chairman of the Player Advisory Council (PAC), said the changes could help the tour when negotiating future TV and sponsorship deals.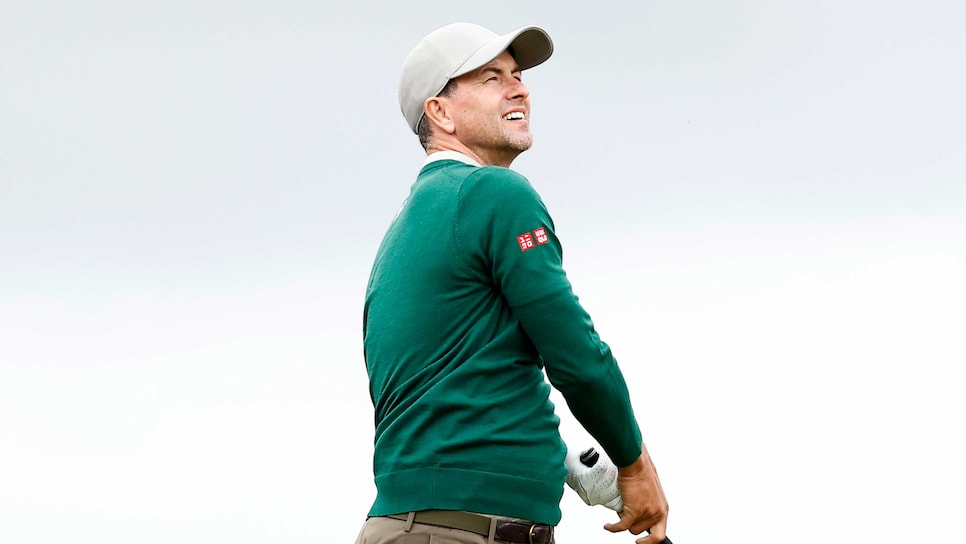 Adam Scott says there has to be a "give and take" from players on the changes made by the PGA Tour.
Darrian Traynor
"These are not overnight decisions made by the board," Scott told Golf Digest on Wednesday at Bay Hill. "A lot of things are taken into consideration. There are a lot of positive steps being made on the PGA Tour. You've also got to look at the big picture, not just what happens next year. What's best for the product for the next decade, as it moves beyond this TV contract and, and sponsorship period, and into the next one?"
Under these proposed changes, the tour could guarantee when and where the stars will play—but also that the big names will be there on the weekend because of no cut.
"That sounds pretty good to me," Scott said. "I think there certainly has to be some understanding from all the players that if we're going to maintain these kinds of prize funds, and think about having any growth, there's got to be some give and take. Things can't just stay the same."
Four-time major winner McIlroy, a player director on the PAC, said it hadn't been confirmed that all 12 designated events [those outside of the four majors and Players Championship] would do away with a cut. The Northern Irishman said a case could be made to keep a cut at the invitationals—the Arnold Palmer, Jack Nicklaus' Memorial Tournament in Ohio and Tiger Woods' Genesis in Los Angeles.
"They have got a ton of history behind them," McIlroy said Wednesday. "Is there an argument that because of that historical context we try to keep a cut in those events? Maybe. That's all to be decided."
There have been some questions and concerns raised about playing opportunities from lower-ranked golfers on the PGA Tour since news of the changes broke.
Kevin Chappell, a one-time PGA Tour winner in 271 starts who currently ranks 191st in the current FedEx Cup standings, tweeted, "The (carrot) sure has gotten bigger, but it seems to have been moved further away from the majority of those playing professional golf. I believe this could lead to shorter but more lucrative careers like tennis."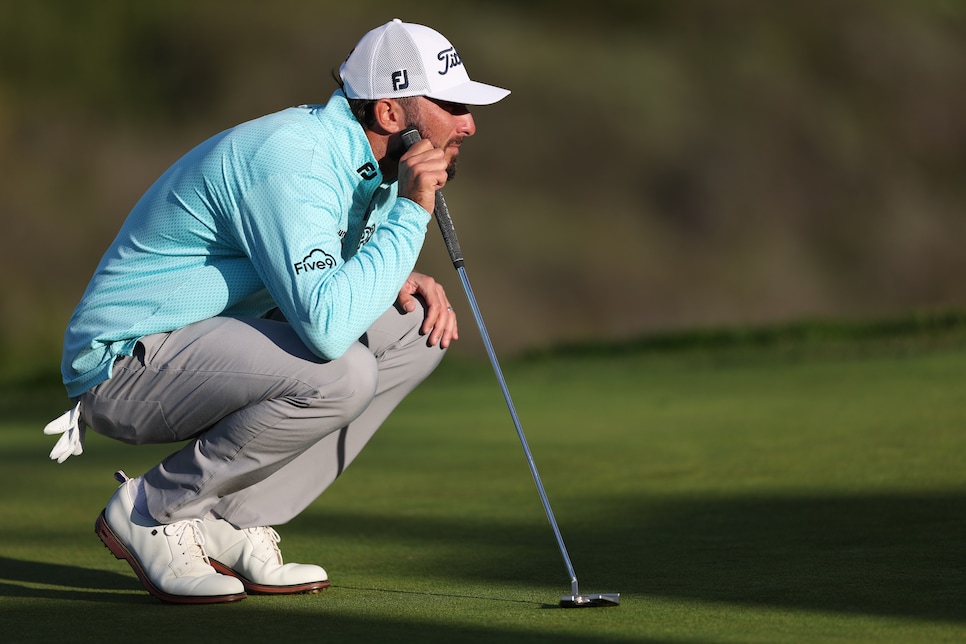 Max Homa says he "loves the changes" to the tour's elevated events.
Sean M. Haffey
Chappell, who has made $16.7 million on the PGA Tour, also tweeted, "If your LIV, it becomes easier recruit players. Look for players 51-70 on FedEx list to leave and go take the guarantee elsewhere."
World No 8 Max Homa finished his pro-am on Wednesday and said he saw mixed reaction.
"I understand the sentiment … about maybe the avenues getting smaller, but the prize is much larger. I'm not so sure I agree with the negative connotation," he said.
Homa is now a six-time PGA Tour winner and bona fide star. But the Californian lost his PGA Tour card twice and had to regain it through the secondary Korn Ferry Tour. He has seen every tier of pro golf.
"I love the new changes; I could rant on this for a while, which I might," Homa jokingly warned reporters. "I've seen all levels of professional golf. It's easy to frame these changes as [putting] more money in the top players' pockets … it's low-hanging fruit to [call] it a money grab. This is to make it better for the fans. It is a guarantee on who will be at events."
Brian Harman, who is a member of the PAC, felt the news had traveled fast. The two-time PGA Tour winner told Golf Digest on Wednesday that he found out about the changes via social media while he was playing his pro-am at Bay Hill. He said he needed to read further into the new structure in order to process them.
World No. 2 Scottie Scheffler, the defending Palmer champion this week, was playing on the Korn Ferry Tour in 2019. In January last year, he hadn't won a PGA Tour event. But the Texan caught fire, winning the WM Phoenix Open, API, WGC-Match Play and the Masters in six starts. He added another victory this year by repeating in Phoenix.
Scheffler made the point that regular tournaments will be more advantageous for some players who don't qualify for designated events. It has been reported the new-look 2024 schedule would see two designated events followed by three non-designated tournaments. The top five earners in points from the three non-designated stops would qualify for the next two designated events.
"[The] 120 guys in the field [in the Palmer] this year, those 50 additional guys … who may not be able to get into those 70-man fields are going to be playing a lot of other events where the purses aren't going down. I think it's going to benefit the membership as a whole."
Added McIlroy: "You don't have to wait an entire year for your good play to then get the opportunity; it presents itself straight away."
The changes were received positively from Cole, a PGA Tour rookie who has less certainty to be in the designated events in 2024. Cole has been a pro golfer 14 years and finally graduated to the PGA Tour for this season. The 34-year-old was a surprising and uplifting story at last week's Honda Classic, when, in just his 15th PGA Tour start, he took Chris Kirk into a sudden-death playoff before falling on the first hole.
"If you play good golf, you're gonna get rewarded," Cole told Golf Digest. "It seems like there's an opportunity for guys that aren't in that top 50 to end up being there. It seems like there's a decent opportunity for the guys who are playing really well right before the designated events to get into them. We'll just have to see how it ends up shaking out."