News
PGA Tour Champions event in South Dakota next week will be first to allow fans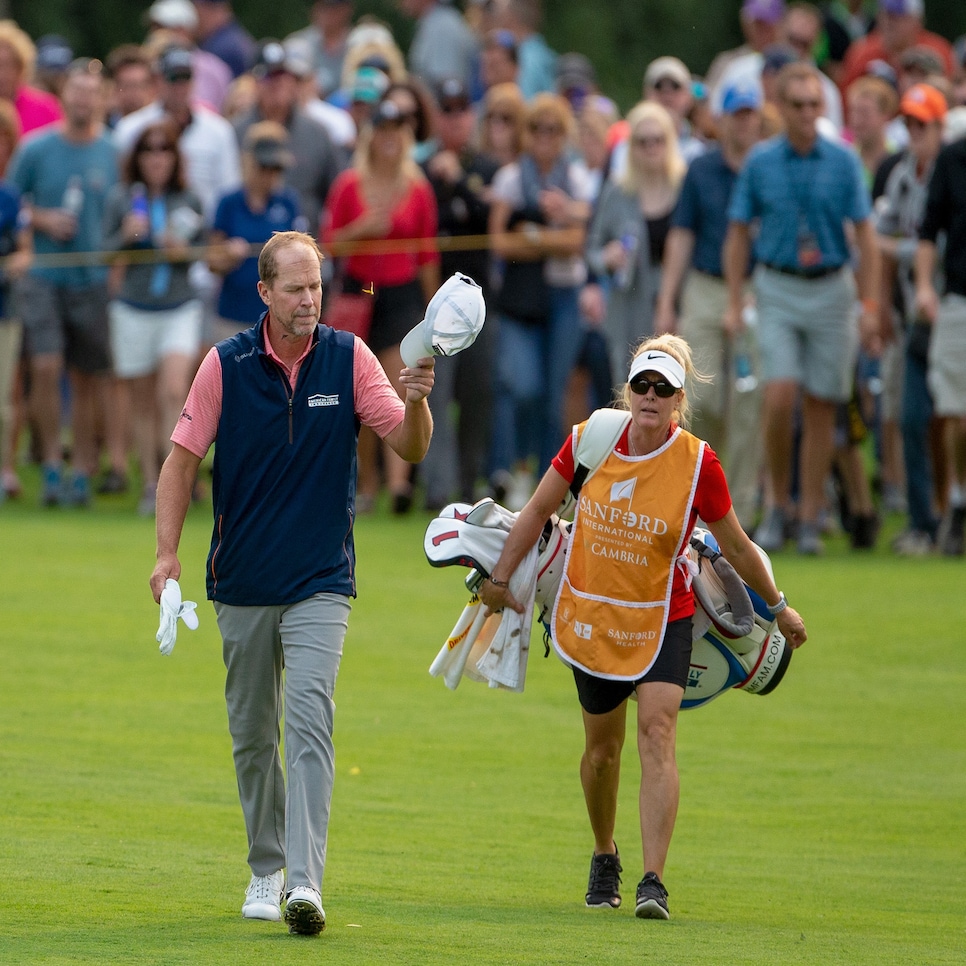 Steve Stricker won the inaugural Sanford International in 2018.
Tasos Katopodis
There hasn't been a top-level professional golf tournament staged in the world with fans in attendance since the beginning of the coronavirus pandemic. That is going to change next week for the PGA Tour Champions event in Sioux Falls, S.D.
The decision to allow fans at the tournament comes at a time when South Dakota is among the states experiencing the highest surge in COVID-19 cases. South Dakota has reported an average of more than 300 confirmed cases a day in the past week—187 percent more from two weeks ago, according to The New York Times COVID-19 database. As of Saturday, the South Dakota Department of Health reported 14,889 cases and 173 deaths.
For the tournament, temperature checks will be given in the parking lots where fans board shuttle buses and also at the main entrance for those who arrive by other means. Masks will be "strongly encouraged," but not required. Vendors are required to wear masks and concession food will be pre-packaged.
Sanford Health Executive Vice President Micah Aberson told the Argus Leader, "It's not a decision we entered into lightly or did with a cavalier mindset. We did it working closely with our team of clinicians and infectious disease doctors. We took their best clinical expertise and married it with common sense, and that allowed us to unveil a tournament plan we think is going to be extremely effective."
The tournament host is television golf commentator and two-time U.S. Open champion Andy North, who told the Argus Leader, "The one thing people have to understand about the people playing this sport is they love to show off. And it's not fun to show off if no one's there."
PGA Tour Champions re-started on July 31 at the Ally Challenge in Michigan, and player Brandt Jobe tested positive and had to withdraw. In the three tournaments since, no player has tested positive.
Steve Stricker won the inaugural Sanford International in 2018 and Rocco Mediate was the champion last year.