Stats
The PGA Tour just achieved this notable financial milestone, courtesy of Tommy Fleetwood and Branden Grace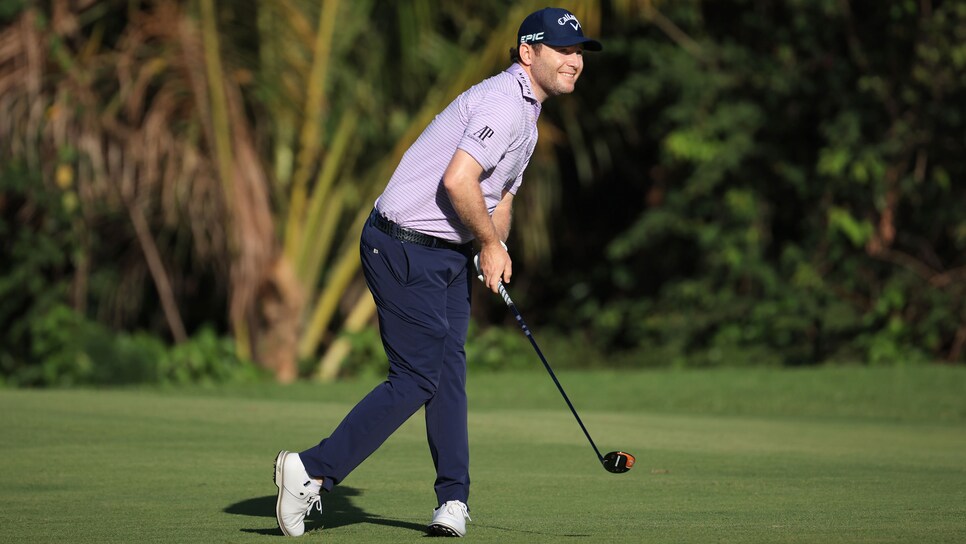 Branden Grace plays his second shot on the 18th hole during the final round of the Puerto Rico Open at the Grand Reserve Country Club.
Andy Lyons
It's unclear exactly when the money earned this past weekend at the WGC-Workday Championship and the Puerto Rico Open hit the bank accounts of the PGA Tour pros. But on Sunday night, Tommy Fleetwood and Branden Grace earned paychecks at the respective tour events to share in achieving a curious financial milestone.
In some order, the pair became the 199th and 200th players to break the $10 million mark in career earnings on the PGA Tour.
Fleetwood had been just shy of $10M—$765 to be exact—since his last PGA Tour start at the RSM Classic in November. So long as he finished all four rounds at The Concession Golf Club in Bradenton, Fla., he was going to earn enough to put him into eight figures in prize money earned. A T-44 finish did the trick then, $47,500 going into Fleetwood's account.
Meanwhile, Grace had been roughly $448,000 shy of $10M (sitting at 208th on the all-time money list). But when he finished eagle-birdie at Grand Reserve in Rio Grande to take the Puerto Rico Open title, and its accompanying $540,000 first-place winnings, it pushed him over the top.
Grace now sits 196th all time, Fleetwood 199th. Craig Stadler is No. 200 at $10.021 million.
And who's the next most likely to join the $10 million club? Cameron Beckman is next closest at ($9.87 million) but isn't a tour regular any more. Sung Kang is 207th on the money list with ($9.586 million). But the player to watch has to be another young elite golfer rising quickly on tour. With his victory at the WGC-Workday Championship on Sunday (and the $1.85 million he earned for the effort), Collin Morikawa jumped from 250th in the all-time ranking to 209, finding himself less than $500,000 shy of the mark with $9.95 million in the bank.