News
PGA Championship morning rundown: Uneven starts for Spieth and McIlroy, Beef's shaky future and the Tiger movie you don't want to see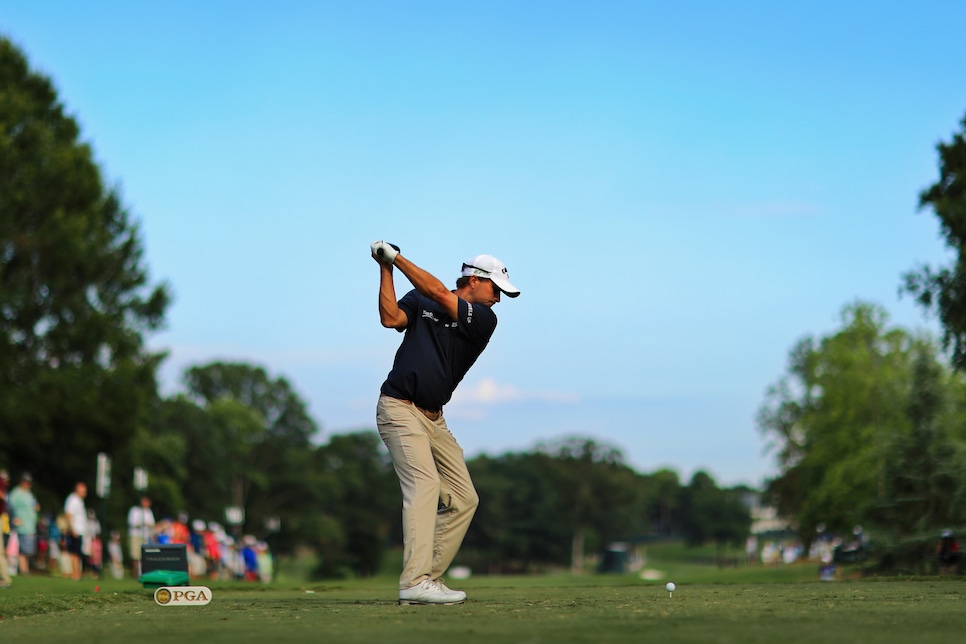 Welcome to the Dew Sweeper's PGA Championship rundown, your one-stop shop to catch up on the weekend action from the golf world. From the professional tours, trending news, social media headlines and upcoming events, here's every golf-related thing you need to know for the morning of Aug. 11.
Kisner's creative course for Quail Hollow
It's become bylaw that, when breaking down the layout of Quail Hollow, one must use some variation of "bomber's paradise" in their analysis. With big hitters like Brooks Koepka, Gary Woodland and Grayson Murray gracing the score board, it's an opinion hard to argue. But, as Kevin Kisner countered on Thursday, there's more than one way to tour a golf course.
Kisner, one of the shorter hitters in the game, held a simply strategy: keep it in the fairway. The game plan sounds elementary, but the new wave of thought on tour, evidenced in the strokes-gained movement, states that it's better to be closer to the green and in the rough rather than farther back in the short stuff. However, Kisner's old-school strategy worked, as his tee-ball accuracy setup plenty of attack opportunities in approach. The result was six birdies and a share of the first-round lead at four under.
"I'm going to say every course we play is a bomber's course, anymore," Kisner said afterwards, regarding Quail Hollow's arrangement. But to him, the gnarly Bermuda rough puts a paramount on precision. "It's brutal. I don't care how far they hit it," he said.
It will be an endeavor to keep pace with the big boys, especially if the expected rain comes this weekend. But, at least for one day, Kisner proved the paradigm wrong.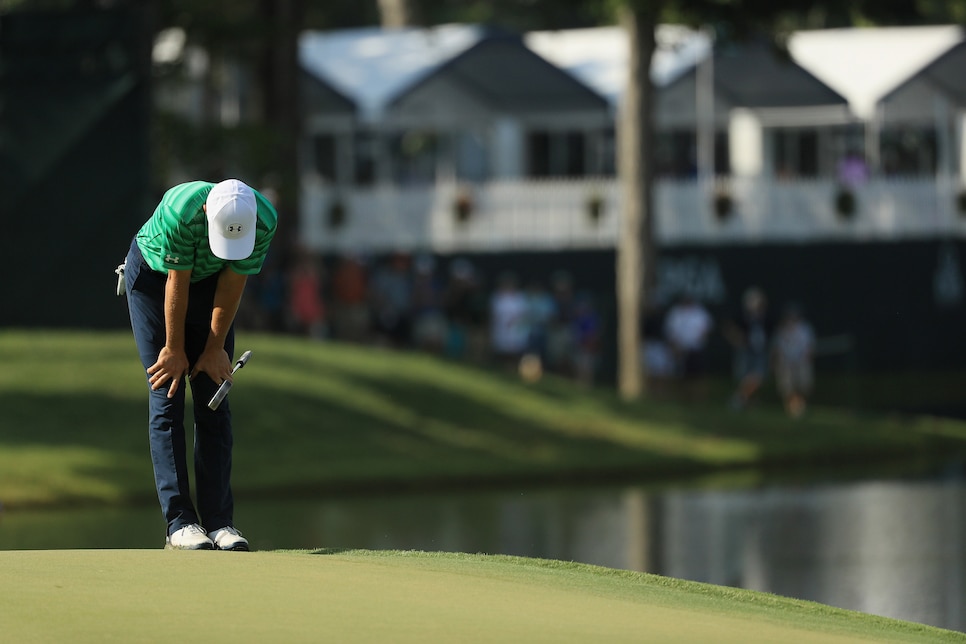 Uneven starts for Spieth, McIlroy
Tournaments are lost, not won, on Thursdays. In the regard, the one-over scores of Jordan Spieth and Rory McIlroy are suitable. Of greater concern: both players' shortcomings manifesting in a week where minimizing mistakes is key.
For Spieth, it was the putter, the once-vaunted Excalibur that's turned into a fickle tool. Spieth had a whopping 32 putts on Thursday, failing to convert anything of the mid-range.
"I can't putt any worse than I did today," said Spieth, who finished the day 124th in sg: putting."I didn't make the one-out-of-five. Instead I missed the 10-out-of-10 from that kind of range. If I grabbed a couple of those then I would be pleased."
In McIlroy's case, his long-ball prowess (324.6 yards, second in the field) was wasted with poor iron play, hitting just 10 greens on the day. Worse, on the short par-4 14th, McIlroy dumped his drive in the drink and proceeded to duff his chip, leading to a unsightly six. It was the type of inconsistency that's become frighteningly the norm.
Nevertheless, the superstars remain in shouting distance of the lead. And though they're not in the proverbial pace car, they both have the capability to set the weekend tone on Friday.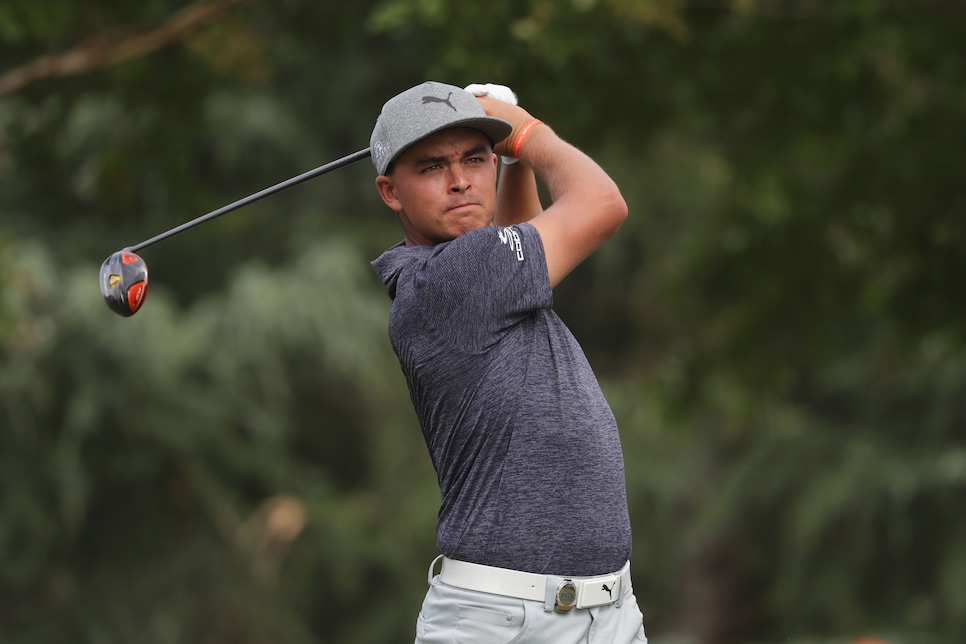 It was only Thursday, but the formidability displayed by Rickie Fowler gives hope that this could be his long-awaited major attainment.
The young gun threw away his two-under start with a triple at the brutal par-4 fifth. Given his past struggles with adversity, Fowler's tournament was suddenly in the crucible. Fowler answered in brilliant fashion with three birdies in the next six holes, managing to post a strong two-under 69 in tough conditions.
"Just have to put that behind me and move on," Fowler said about the fifth. "It would be nice not to have it."
Fowler has a stout track record at Quail Hollow, with a win and two other top-six finishes. And he clearly has his share of reps in the major spotlight. While those previous excursions fell short, Fowler showed on Thursday he has the mettle to put those failings in the past.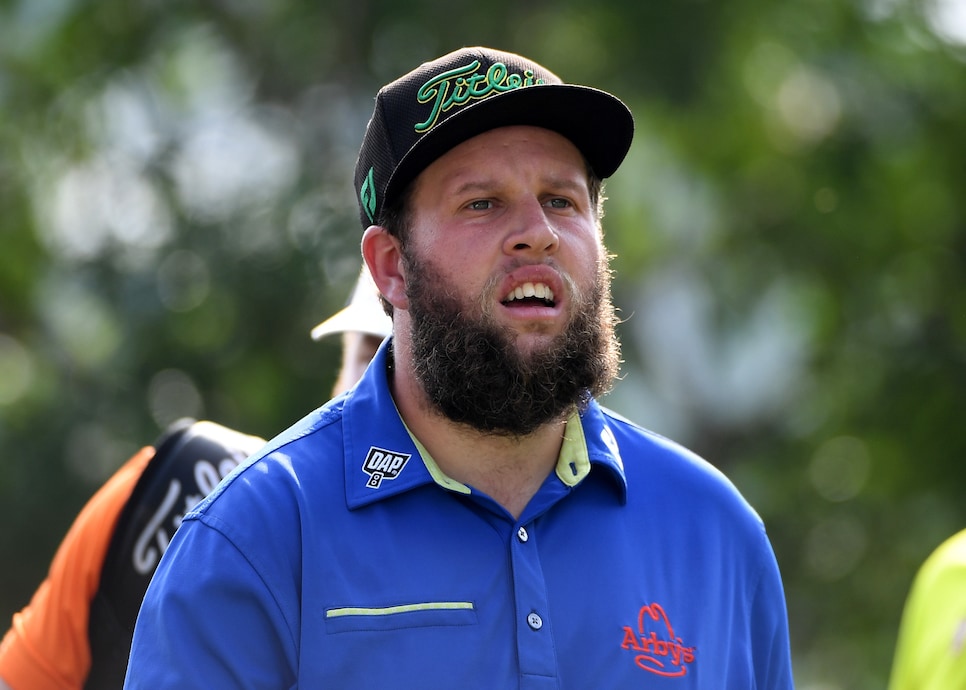 Golf loves its Beef Johnston, and rightfully so: the man relishes his time inside the ropes. Unfortunately, that time may be coming to an end, at least in the States. A poor season got worse on Thursday as a shoulder injury caused the 28-year-old to withdraw after firing a 78.
Johnston's currently ranked 188th in the FedEx Cup, and the injury likely means he won't be competing in next week's Wyndham Championship. He will now be forced to head to the Web.com Tour Finals Series to retain his card.
We'd venture to make an expiration date pun, but our hearts are too heavy at the thought of a beefless landscape. Godspeed, you noble warrior.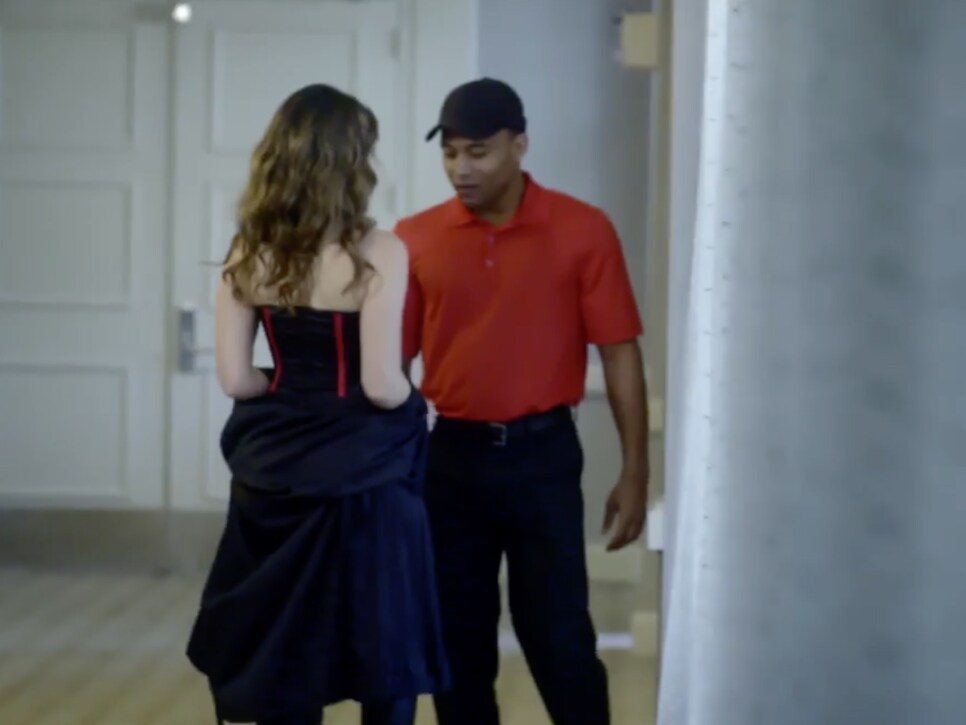 The Tiger movie you didn't need
First, why? In 2010, okay, but this relationship took place eight years ago. Did they run out of Jennifer Anniston-Brad Pitt material? Also, we know Tiger loves his Sunday red, but pretty confident that didn't spill over to his rendezvouses. (Although the same couldn't be said for Ron Swanson, so who knows.) Does actor Tiger unleash a fist pump at some point? And what is the Reelz Channel? Does the "z" mean it's an edgy station, or was it formed by a group of burnt-out SoCal skaters?
While we're usually fans of "so bad it's good films," we're going with the hard pass on this abomination.