No Ordinary Rookie
PGA Championship 2023: Ockie Strydom has the coolest name at Oak Hill, and his story's pretty good, too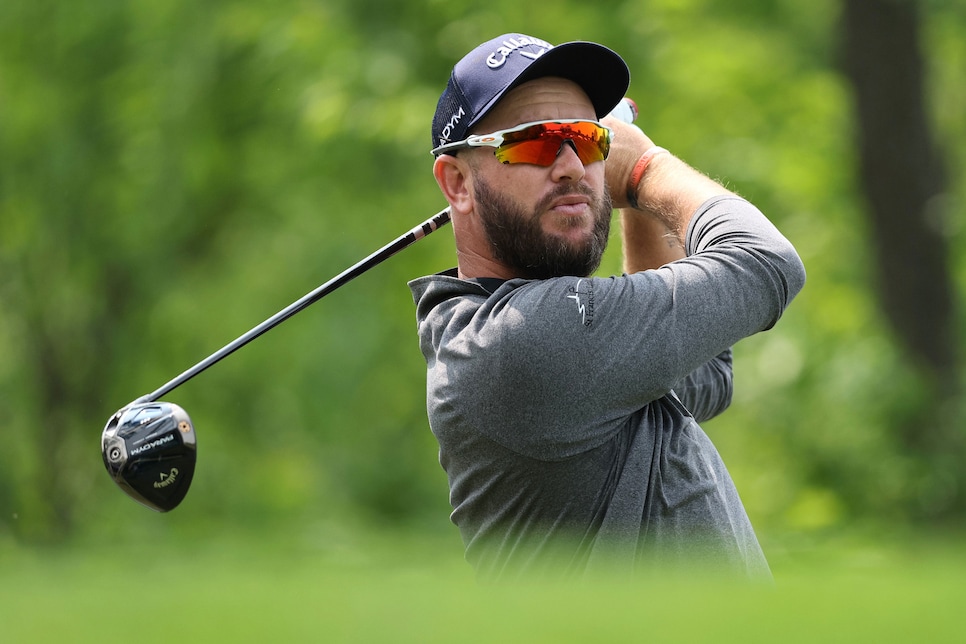 ROCHESTER, N.Y. — At age 38, World No. 144 Ockie Strydom of Johannesburg, South Africa, is playing in his first major this week at the PGA Championship, and he came to Oak Hill the hard way. This isn't a club pro who won a qualifying event, or the recipient of any other kind of special exemption; this is a lifelong tour pro who has been grinding in Africa and Europe for the better part of two decades, waiting for this kind of breakthrough. If you knew him before now—and you probably didn't—it's because last December, he won his first event on the DP Would Tour at the Alfred Dunhill Championship after a whopping 19 second-place finishes in his career. This is a man who has almost been there more times than he would like to remember—and who spent a long part of his career wondering if he would ever arrive.
About that name: Ockie is short for Ockert, which is also his father's name. When his mother wanted to distinguish between them, she would shout "Ockie," and the son would know it was meant for him. Strydom is an Afrikaans name, a derivative form of the Flemish Strijdonk, meaning there are likely Belgian roots there. It was Afrikaans he spoke to his wife and two children after playing his Tuesday practice round and spending time on the range, and it's an Afrikaans accent that colors his English when he speaks through a thin beard and a pair of reflective sunglasses.
"There was a time when I was like 31, 32, when I thought, 'this is not going to work anymore,'" he said. "You're trying and you're trying, but there's nothing, no results. The harder I worked, the more I tried to be a perfectionist, and you can't do that in this game. And luckily my wife Marizanne said to me, 'You're good enough. Just grind it out.'"
That support—Marizanne is there when he needs her, but she will also tell him when he's screwing up, he admitted—along with the physical and mental coaching from Doug Wood, kept him afloat. Still, it would be many years before the big breakthrough came at the Alfred Dunhill Championship, when he set the course record with a third-round 63, and held on to defeat Adrian Otaegui by two. Three months later, he intended to skip the DP World Tour's Singapore Classic when Marizannne once again intervened and almost insisted that he should go—"it could be your week." Once again, she was right, and this time his 63 came in the final round of a one-shot win over Sami Valimaki.
That propelled him inside the top three on the International Federation Official World Golf Ranking List, a new exempt category that landed him here in upstate New York. He is also exempt into the Open Championship in July, with an outside chance of qualifying for the U.S. Open, too. He's ninth on the DP World Tour Race to Dubai standings, with a PGA Tour card dangling in front of him if he were to stay among the top 10 players on that list who aren't already PGA Tour members as well.
When asked how he found the resilience to keep playing despite years in the wilderness, he could only laugh. "Like my dad said to me, he didn't raise quitters," Strydom said. "And he told me, he worked his entire life for me to be here."
Now the elder Ockert, who ran his own engineering business and introduced his son to golf just shy of his 40th birthday in Cape Town, will get to watch him fulfill a dream and play in a major championship. You wouldn't necessarily know it to talk to his son—he's just a normal guy who likes fishing and has finally fulfilled his potential—but there's a deep-lying resilience that brought him to the big show at last.