DP World Tour
Journeyman with 19(!) runner-up finishes claims breakthrough DP World Tour victory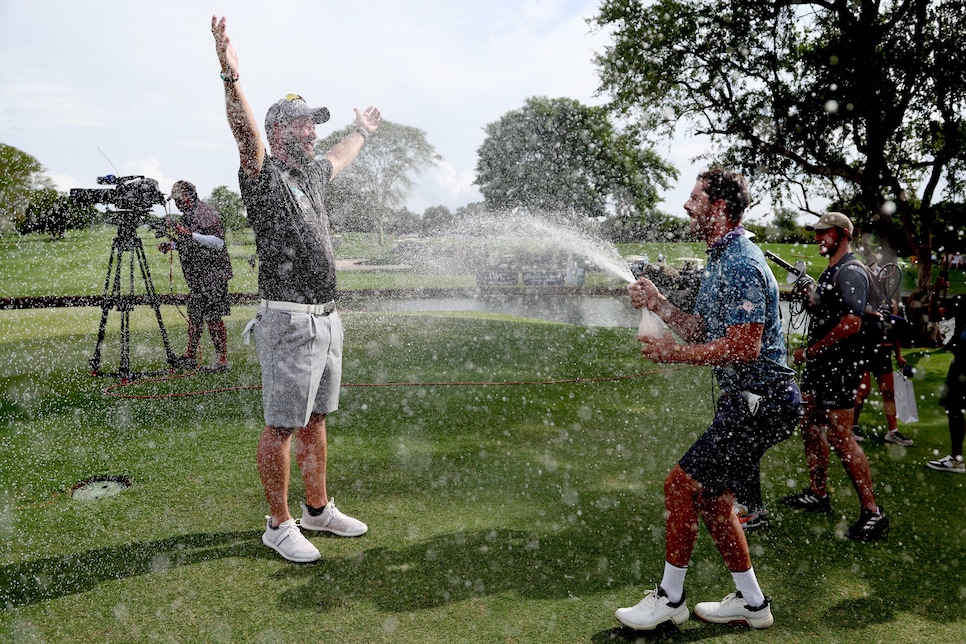 If there were moments in Ockie Strydom's career where he wondered if this was as good as it gets—a regular gig on the Sunshine Tour while making the odd start on other mini-tours and an occasional appearance on the DP World Tour—he kept them to himself. The burly 37-year-old South African put on a brave face in the wake of runner-up finish after runner-up finish. Nineteen times he had walked away from a tournament as a professional having be beaten by just one golfer, the saving grace being a victory in August 2019 at the Vodacom Origins Sishen.
But on Sunday at the Alfred Dunhill Championship, a co-sanction event between the DP World Tour and Sunshine Tour, there was no more stoicism needed. A course-record tying 63 the day before at Leopard Creek Country Club in Malelane, South Africa, had the 384th golfer in the World Ranking in a share of the 54-hole lead. Making the turn in one over after a double bogey on the ninth hole, Strydom bounced back with four birdies over a five-hole stretch on the back nine, pulling away from the field with a three-shot lead. A final-round 69 left him at 18-under 270 overall, two shots clear of runner-up Adrian Otaegui.
Interestingly, Strydom's emotions were kept in check in his post-round interview. "It's nice. I am sure my wife and parents are at home crying," he said, soaked with champagne rather than tears. He lone sign of nerves came from long drags on his vape walking up the 18th hole.
The win earned Strydom €255,000 (his biggest previous DP World Tour payday was €53,200) as well as full membership on the DP World Tour. "I think my plans just changed a little bit," he joked, noting the need now to start looking for flights to the Middle East, there the tour plays a handful of events in January to restart the 2022-23 season.
Strydom had played in 38 previous DP World Tour events, making the cut just 19 times. He had two top-10 finishes, including a T-3 showing at the South Africa Open in 2011, two years after turning pro.
Ockie Strydom now has DP World Tour status for two years thanks to his Alfred Dunhill Championship win.
Warren Little
"I'm just happy," he said, noting that the victory came in a part of South Africa, 4½ from his home in Kempton Park, where he's comfortable.
"It's the bush. I'm calm in the bush. My first win was in the bush and now we're back in the bush."