Nice Win
PGA Championship 2023: Jason Day's congratulatory text from Tiger was predictably NSFW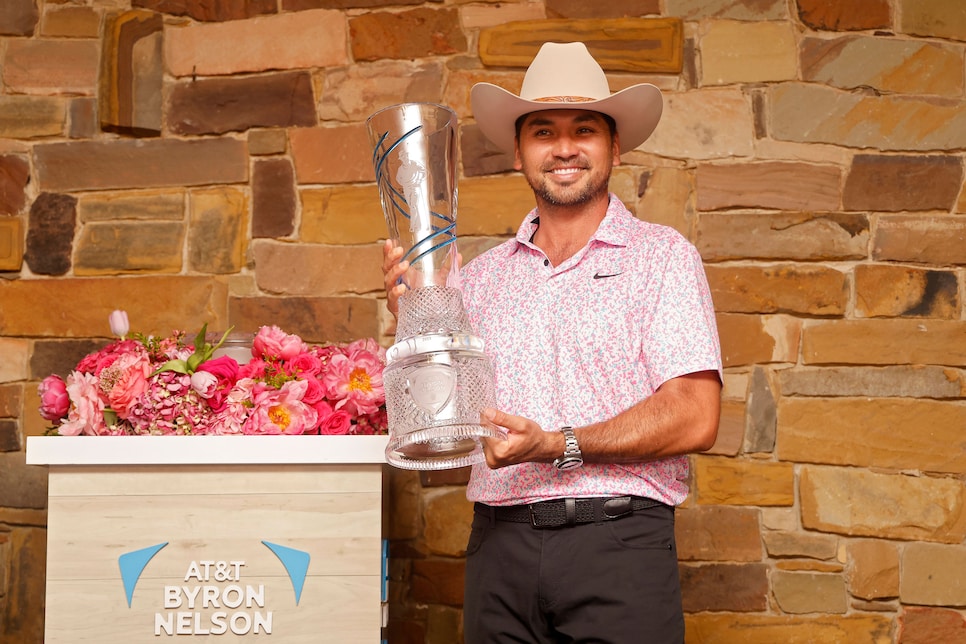 ROCHESTER, N.Y. — Did Tiger Woods send Jason Day a congratulatory text after his remarkable victory at the Byron Nelson last week? Absolutely.
Is Jason Day going to tell you what that text said? Absolutely not … but it's not because he likes keeping secrets.
"I can't say what he said because a lot of it was like, F-words in it," he said, laughing.
Day's win was the 13th of his career but the first in five years as he went through injury issues and some self-doubt that included wondering if he should give up the game. He was ranked as low as 175th in the World Ranking at the start of the year before jumping to No. 20 with the victory.
Day and Woods have been friends for about a decade now, and as Evin Priest wrote this week, Day even once helped Tiger with his chipping issues in 2015 … a favor that was returned.
"Essentially, Tiger was going through the chipping yips," Day said Wednesday. "At that moment I was one of the better players in the world, and my short game was kind of at its height. He just wanted to kind of pick my brain. We were going back and forth. I actually probably learned more coming out of that little meeting with Tiger than he learned off me, because back then I didn't really understand how he could feel every joint, every piece of his body move the way that he wanted it to....I'm like, man, I just have straight arms, and I just rock it through; you know what I mean?"
Since he entered his long slump, Day said that he and Tiger have texted each other often, trying to push each other as both recovered from injuries. Those messages were inspirational for both, and it seems like the one Tiger sent to Day after the Byron Nelson was also inspirational in its own way … but not fit to be read aloud.
MORE FROM GOLF DIGEST @ THE PGA CHAMPIONSHIP