Social Distancing
PGA Championship 2022: Tiger asks cameraman for 'breathing space,' promptly birdies first hole, Golf Twitter loses its mind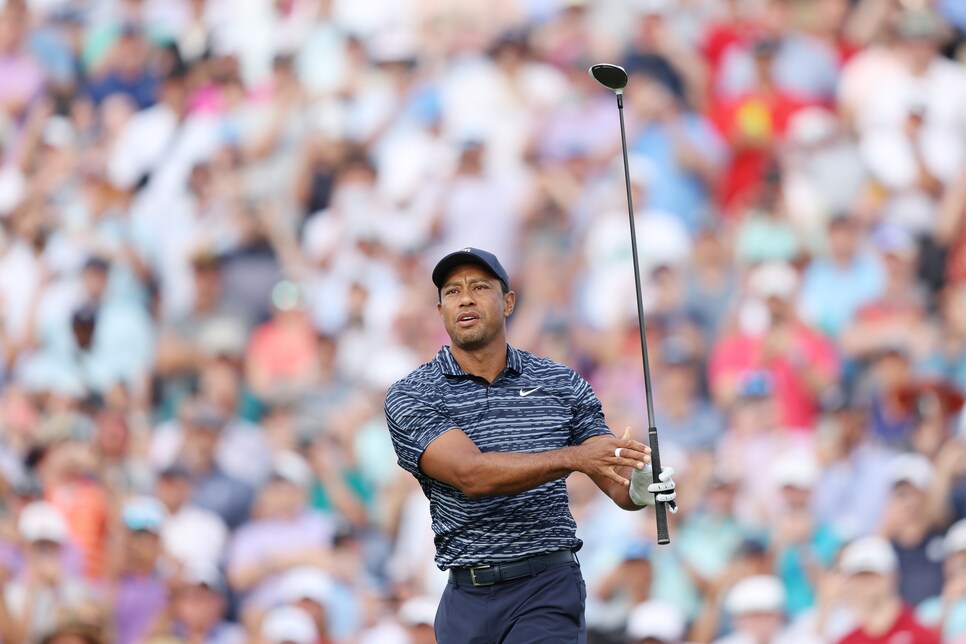 It's fair to say we're all pretty excited for Tiger Woods' return this week, as the Big Cat is making his second start post-accident, his first since the Masters. One ESPN cameraman got a little too excited, though, and Woods had to put him in his place.
After ripping a 3-wood past his playing partners Rory McIlroy and Jordan Spieth at Southern Hills' par-4 10th, Woods began the walk to his ball. As is tradition, a camera locked on the 15-time major winner for the entire stroll, and Woods was a bit irked by it, asking the guy to give him "some breathing space" multiple times:
Testy Tiger! Hey, he's getting older and it is early in the morning. Give the man some damn breathing space.
Fortunately for Woods, and moreso for the cameraman, he remained focused, proceeding to throw a dart into the 10th green that left him with about three feet for birdie. Had he went on to mak bogey, that poor cameraman would have had to sleep with one eye open tonight:
Bang, bang. What a start for Woods, who birdied the par-4 10th each of the first two rounds during his two-stroke win 15 years ago at the 2007 PGA Championship. As of now, he's on pace to birdie it all four days (#math).
To the surprise of no one, Golf Twitter lost its damn mind when Woods instantly moved into red figures:
Deep breaths, folks. Give each other some breathing space.