PGA Championship
PGA Championship 2022: Shane Lowry gave the answer you'd expect on Beergate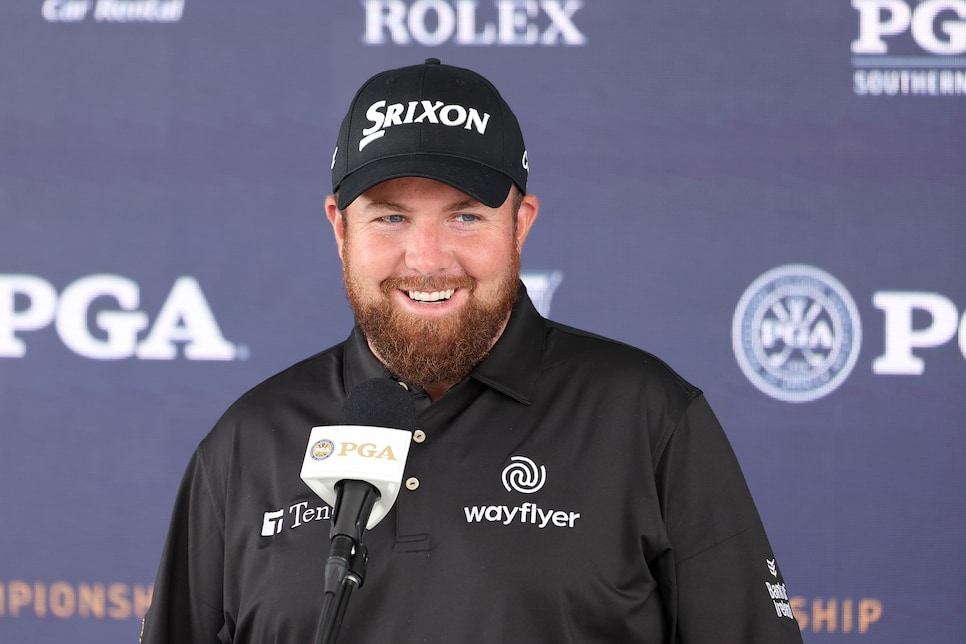 Maddie Meyer/PGA of America
TULSA—With a deft short game and reputation for navigating the wind, Shane Lowry is such a popular pick among the cognoscenti gathered at Southern Hills that he no longer qualifies as a dark horse. Staying with the equestrian theme, Lowry is more than a horse-for-course pick; he enters the PGA Championship ranked sixth in strokes gained and third in scoring and boasts a runner-up and two bronze medals (highlighted by a T-3 at the Masters) in 2022. Throw in the fact that Lowry has a major championship to his name, it's not too hard to envision the Irishman atop the leaderboard Sunday evening.
But we're not here to discuss Lowry's prospects; we'll find those out in the upcoming days. Instead we're here because Lowry delivered the final verdict on Beergate, hopefully putting this beautifully stupid controversy to bed.
Beergate, for those of you with lives, started when a photo of the concession prices at Southern Hills went viral. Those prices include $15 for a Kona Golden Ale, $18 for Michelob Ultra and $19 for Stella Artois. Wine is a steal for $13 but a seltzer or cocktail will run you $19. Essentially, trendy Tribeca bar prices for a golf event in Tulsa. Justin Thomas ripped the price gouge, with the PGA of America brass defending the charges, citing them as comparable to stadium prices.
Yet the matter was settled by Lowry, a man who's taking care of a pint or two in his day, when he was asked about the beer prices Wednesday morning.
"It wouldn't bother me," Lowry said. "I'd probably still buy them."
We know, we're just as surprised as you are.
Should Lowry ultimately win this week, we're going to hold him to that promise. Although, given the winner will take home over $2 million this year, it seems like Lowry would have no problem filling the Wanamaker with $20 brews.