Random Daggers
PGA Championship 2022: Rory McIlroy hilariously roasts himself over majors drought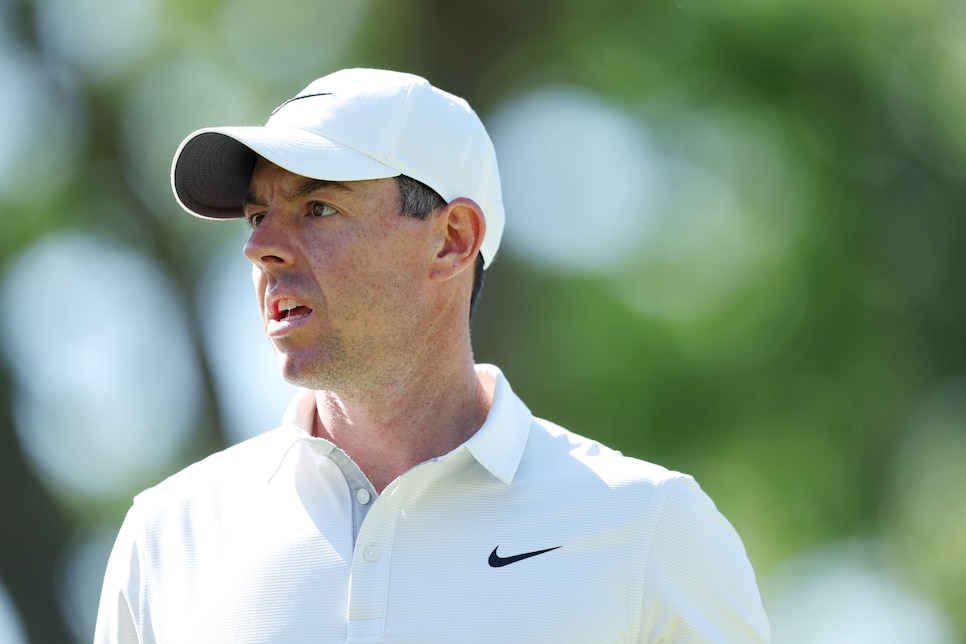 Incredibly, we're coming up on the eight-year anniversary of Rory McIlroy winning his most recent major. It's a stunning stat considering McIlroy won four majors over the previous three years—and because it's not like he's stopped hoisting trophies since.
"I haven't won a Major in the last seven years but I've basically won everything else there is to win in golf," McIlroy said during a recent appearance on BBC 5 Live Sports' All About: The Open podcast. "I've won the Players Championship, I've won FedEx Cups, I've won Race to Dubai titles, World Golf Championships, I've won national Opens. I've done a lot in the last seven years."
You have, Rory, and you should be proud. In fact, you should make sure your infant daughter, Poppy, knows all about them. Instead, while holding her on the eve of the 2022 PGA Championship in front of a mural celebrating his past success, McIlroy did the exact opposite in a funny moment captured by golf writer Gary Van Sickle:
"That's when daddy was good." LOL.
If McIlroy keeps up the form that saw him shoot a Sunday 64 at the Masters last month, Poppy will get a better idea this week that daddy is still good. Really, really good. At the very least, we already have a runaway leader in strokes gained: self-deprecating humor.