News
PGA Championship 2020: Two stats to keep Day 1 leaders Jason Day and Brendon Todd from getting cocky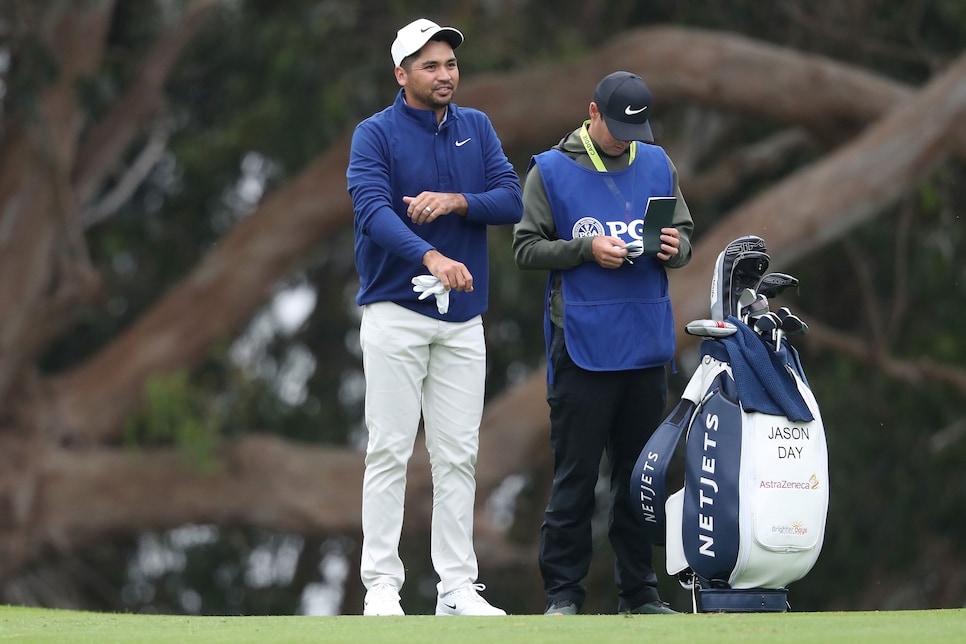 Jason Day and caddie Luke Reardon wait during the first round of the 2020 PGA Championship.
Jamie Squire
Jason Day and Brendon Todd no doubt slept comfortably on Thursday night, the pair sharing the first-round lead after opening-round 65s at the 102nd PGA Championship. Given the highs and lows both golfers have experienced in their games in recent years, grabbing the Day 1 lead in a major is no small feat.
Interestingly enough, given his solid record in major championships (one win, 15 top 10s), Day's opening 65 was the lowest score he's shot in the first round of a major, eclipsing his 66 in the first round of the Open Championship at St. Andrews in 2015. It also marked the eight straight year that the 32-year-old Aussie has posted a sub-par score in the first round of the PGA, the longest active streak in the championship.
As for Todd, whose career renaissance during the 2019-'20 season has been one of golf's most heartwarming stories, this is the first time that the 35-year-old has ever held a first-round lead in a PGA Tour event, let alone a major championship.
That's not to say they don't have work to do at TPC Harding Park over the course of the next few days. Indeed, there are two stats that should keep the pair from getting too cocky about where they stand.
Since 2000, only four golfers who held a share of or had the outright Day 1 lead at the PGA have gone on to claim the Wanamaker Trophy: Tiger Woods in 2000, Phil Mickelson in 2005, Jimmy Walker in 2016, Brooks Koepka in 2019. Meanwhile, in 31 PGA Tour events in the 2019-'20 season, only three first-round leaders/co-leaders have gone on to win, most recently Collin Morikawa at the Workday Charity Open.