News
PGA Championship 2020: Why all 17 players within 4 shots of the lead can win the Wanamaker Trophy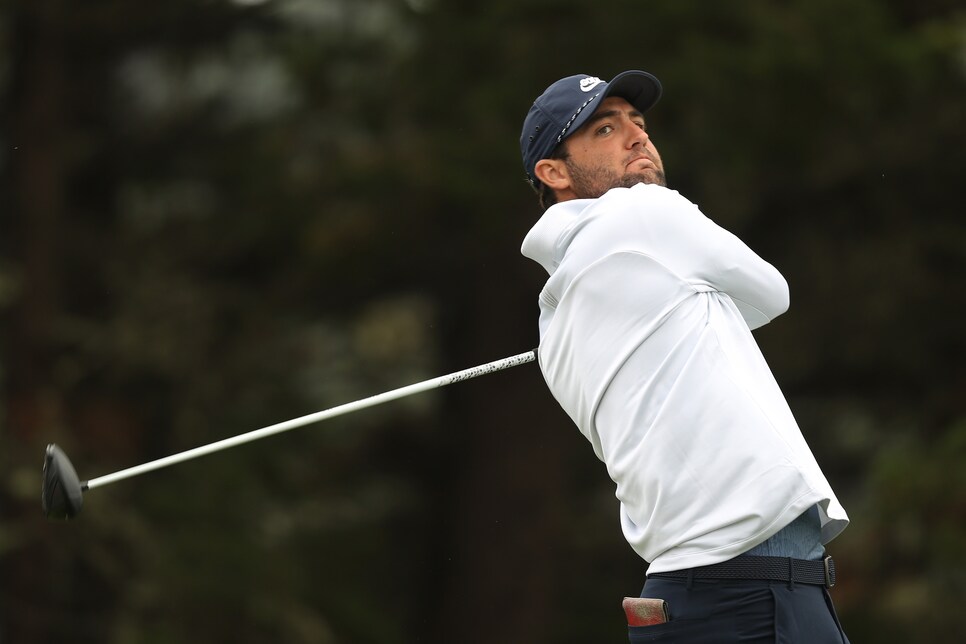 Scottie Scheffler has succeeded at every level and has a shot to win his first major.
Jamie Squire
SAN FRANCISCO — Everyone has a chance. Even the people who don't have a chance, kind of have a chance.
Such is the reality at this peculiarly quiet PGA Championship. Still, it's a major championship all the same, and the stage is set for a breakneck final round of action in the Bay Area. Sixteen players will go to sleep within four shots of Dustin Johnson's lead. There are major champions and newcomers, 40-somethings and barely legal drinkers, bombers and … well, it's mostly all bombers.
In this most depressing year, few things are as precious as a dose of good ol' fashioned optimism. So here is one reason why each of those 16 players (plus DJ himself) is capable of hoisting the Wanamaker Trophy come Sunday evening. We'll start from the bottom.
He's driving it like a stallion, and that's an absolute prerequisite to shooting a low one on Sunday. Wolff—who despite being on our collective radar for what feels like years is playing in his first major—ranks second in the field in strokes gained/off the tee. He's just four back despite being 67th in strokes gained/putting. And when you talk to this kid, one thing is unmistakably clear: There is no shortage of bravado.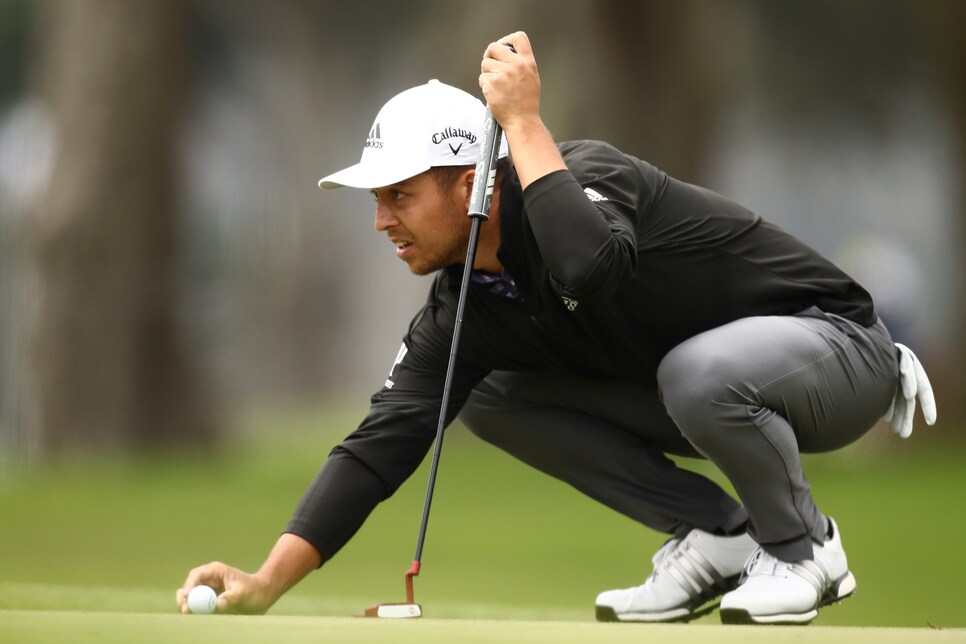 Xander Schauffle has four top-10 finishes in his last seven major starts.
Doug Pensinger
He lives on the first page of major leader boards. This is nothing new for the 26-year-old. He has four finishes of T-6 or better in his last seven major starts. His game holds up in the biggest events, on the hardest courses, against the best competition. He's been forgotten by most all week, but you get the sense he prefers it that way. It'd be the opposite of surprising to see him make a few early birdies and get himself right in the mix.
He's pulled off a wild upset before. A 21-year-old Kim won the 2017 Players Championship out of absolutely nowhere, becoming the youngest champion of that event. Now ranked No. 133 in the world, this would be an even bigger surprise. But hey, it's happened before.
He leads the field in proximity on approaches. The easiest way to make birdies in the final round of a major—or any round of any tournament—is to hit it close. You don't want to rely on holing 20-footers when you're trying to make a charge. Clearly, Dahmen's iron game is dialed in.
The universe is random? It doesn't look great for Li, who fought a gnarly push-fade on Saturday and played his last six holes in four over par. He doesn't have a top 10 on any major tour since April 2019, and he beat just three players in a no-cut event last year. The odds say he's more likely to finish outside the top 30 than win. But hey, 2020 has been weird …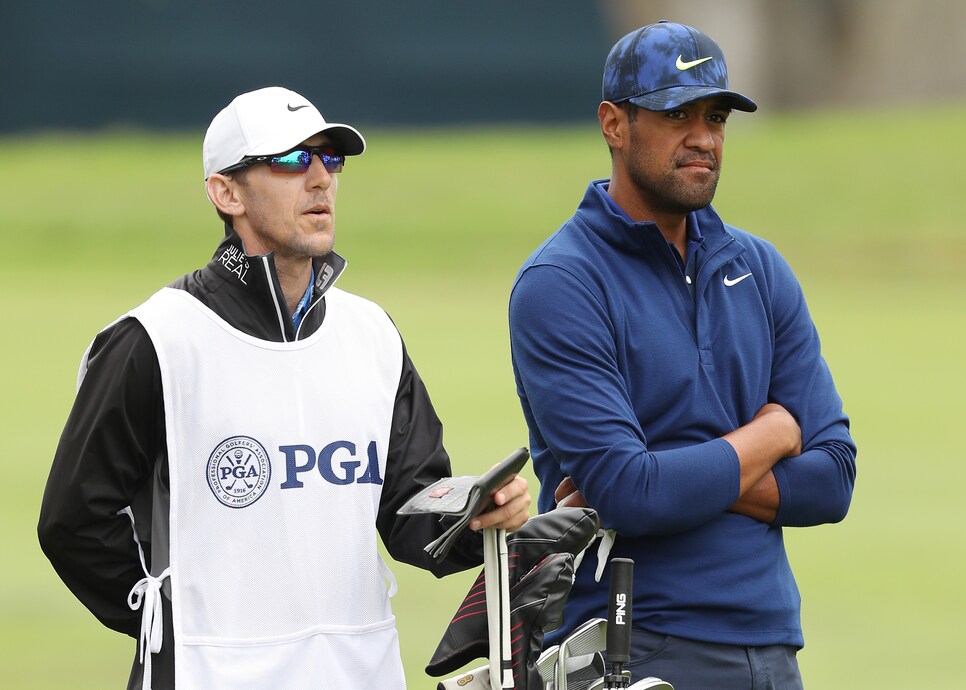 Tony Finau is trying to win second PGA Tour event and first major.
Jamie Squire
It's going to happen at some point. The it in that sentence, of course, refers to Tony Finau's second PGA Tour win, as he's still stuck on just that 2016 Puerto Rico Open. The law of averages says Finau is disgustingly overdue—he has 30 top 10s since his last victory. It's going to happen soon, so why not make it a major?
He's at peace with himself. Day made a significant change recently by parting with Colin Swatton, his longtime coach [and former caddie] who he'd worked with for more than 20 years. That was the result of some serious soul searching for Day, who dropped outside the top 60 in the world in July before three straight top 10s. In his own words: "I finally had enough of feeling sorry for myself, and it's easy to do that in this game because it is so mentally tough. You can start blaming everything else but yourself. Sometimes, you've got to pull your pants up and just move on." I'm sold.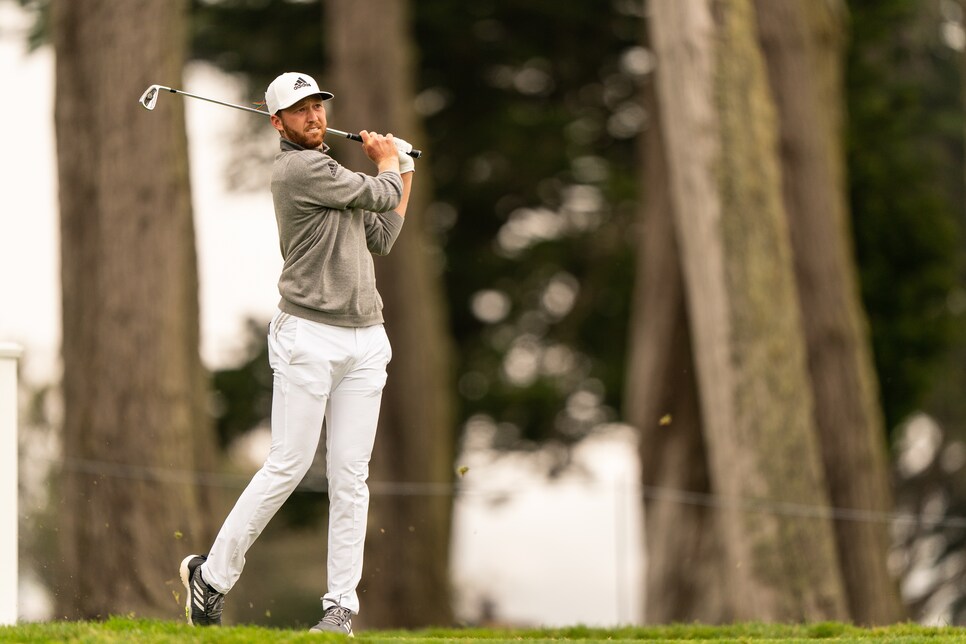 Daniel Berger has been among the top players after the coronavirus break.
Darren Carroll/PGA of America
He is one confident kid, and few have played better since the restart. Berger's reputation on tour is one of extreme assuredness—of himself and of his game. He believes he's one of the best players in the world, that he's destined for multiple major championships. His game might not look pretty, but he trusts it, and few manage their way around a course better. Plus, his post-COVID results speak for themselves: WIN, T-3, MC, T-2. Yeah, he's ready.
It doesn't even feel like he's playing well, and he's three back going into Sunday of a major. He's only hit 20 of 42 fairways this week—if he hits, say, nine on Sunday are you betting against him? So, so, so much has been written about Bryson 2.0. The beef-up, the rules imbroglios, the strange interviews. None of this is new information. He's been the story in professional golf for the past two months, and it would be only fitting for him to hoist the first major trophy of the post-COVID era.
He has momentum. On Saturday, Fleetwood was two over through 15 holes with no birdies on the round. He then birdied 16 and 18 to salvage an even-par 70 and keep him squarely in the mix. Make no mistake: Not all even-par rounds are created equal. He'll feel much better about his chances having made two late birdies than had it been two late bogeys.
He's found a way to hang around despite poor ball striking, and historically, he's a great ball striker. This feels a lot like last year's U.S. Open, where Rose manufactured a T-3 despite fighting his swing all week. Rose is fighting a two-way miss with the driver—he's lost strokes to the field for the week—seems to always be scrambling and yet enters Sunday with a chance. Who knows? Maybe he finds something on the range in the morning, and stays putting and chipping as well as he has already.
If not now, when? Casey has had a wonderful career, winning 14 tournaments around the world and three in America. But as his graying hair and sage-like aura suggest, he's running out of time to win the big one. At 43, you wonder if he'll ever get a better chance to win his first major championship.
Uh … have you watched a major championship in the last two years? Koepka feasts on these big events with a Bryson-level appetite. In his last seven majors, he has three wins, two runner-ups and a T-4. No other player will be as confident as he on Sunday. Just when you thought he was fading from contention with three straight bogeys on the back nine on Saturday, he grit his teeth and birdied two of his last three to get within two. He has a Tiger-like ability to summon birdies when he most needs them. Hell, you could argue he's the favorite now. It sounds preposterous, but that's exactly what he's been in the majors. Preposterous.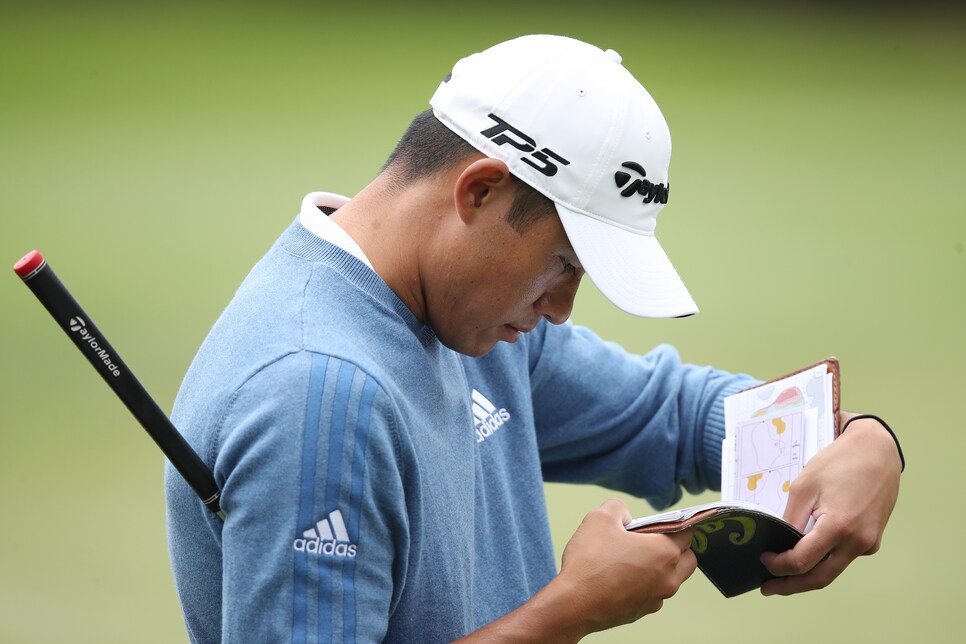 Collin Morikawa has a familiarity with Harding Park, having played practice rounds there while attending Cal.
Christian Petersen/PGA of Americ
He exudes a calmness that should take longer than just a year on tour to develop. It makes sense, though, when you consider a few things. First, the year he's had—the 23-year-old still missed just one cut in his career, has two victories and is already world No. 12. Second, where he is. Morikawa, who grew up down the coast near Los Angeles, played his college ball at Cal and frequently played TPC Harding Park in practice rounds. The final round will be his first taste of a major Sunday, and he thinks having no one around will play into his hands: "I think if there were fans, I'd feel a little bit more of that major, big crowds. But you know, what's the difference between tomorrow? Tomorrow's obviously 18 holes … I feel very comfortable."
He's the only player in the field with two rounds of 66 or better this week. And while the 24-year-old doesn't have a PGA Tour victory yet, this is a guy who has excelled at every level—he won the 2013 U.S. Junior, was freshman of the year at Texas, played on the 2017 Walker Cup team and was the Korn Ferry Tour player of the year last year. Stud.
When he's on, he's on. Champ only has four top 10s in his PGA Tour career, but two of those are victories. Simply put, his good weeks are often good enough for a trophy. Champ was sending balls roaring off his face at more than 190 miles per hour before it was cool, and his speed comes remarkably easy. He leads the field in strokes gained off the tee and driving distance, and he possesses a top-level gear that only a handful of guys do. Should he have another great day off the tee, he's going to have plenty of birdie looks.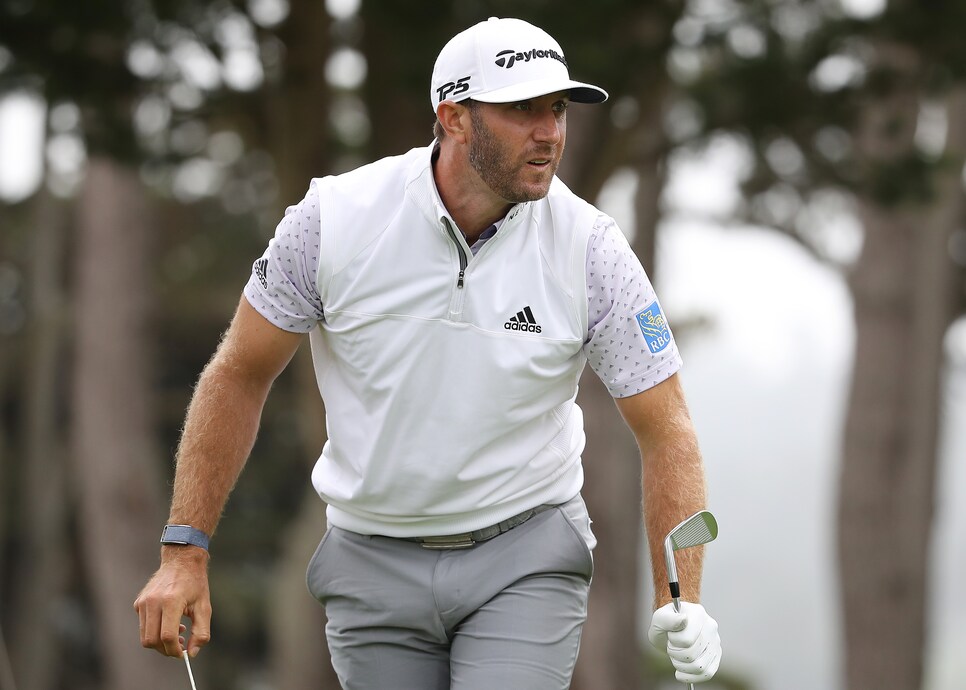 Dustin Johnson is trying to get to worldwide wins and two major titles.
Sean M. Haffey
He's closed out 21 PGA Tour events before. Yes, yes, we know that only one of those has been a major. But unless he's an all-time actor, DJ doesn't seem like a guy plagued by past scar tissue. He's too chill, too comfortable, too sure of himself. At 36 years old, he's putting better than he has maybe ever in his career, and he knows what it takes to win big golf tournaments. The knock on DJ—the only knock on DJ, who is a no-doubt Hall of Famer—is that he should have more majors. The funny thing about narratives in golf is that one round can shatter them. With a victory tomorrow, DJ can put to bed any talk that he's an "underachiever," and further cash in on his generational talent.