News
PGA Championship 2020: Dustin Johnson has become philosophical about trying to win a second major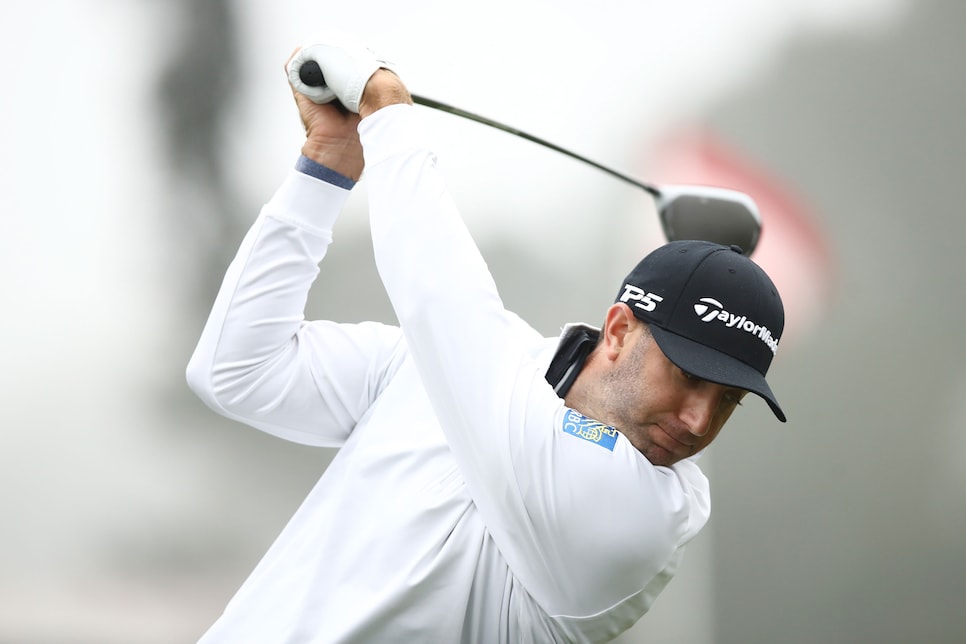 Dustin Johnson believes how he plays off the tee at Harding Park will have a big impact on his success in the 2020 PGA. "If I can drive it well, I think I'll have a good chance to win."
Ezra Shaw
An uncharacteristically abysmal stretch of golf behind him, Dustin Johnson appears ready to vie for another major championship. It is because of his recent struggles that he comes to TPC Harding Park in San Francisco less talked—relative to recent years—as a contender for the PGA Championship, but no one should overlook the naturally gifted golfer armed with long-driving skills and a short memory.
Johnson clearly was not himself a few weeks ago when he posted a pair of 80s to miss the cut at the Memorial Tournament and followed that with a first-round 78 at the 3M Open, where he subsequently withdrew with a back tightness. Weirder still was that all this came on the heels of his victory in the Travelers Championship for his 21st PGA Tour title.
"I just got into a bad habit," Johnson, 36, explained on Wednesday at Harding Park. "I think hitting the range at Muirfield [Village] was straight into the wind, and it was on an up slope, so I was just hanging on my left side real bad and just aggravated my back, that's all."
After treatment and a bit of rest, Johnson seemed more like himself at last week's WGC-FedEx St. Jude Invitational in Memphis, where he posted four rounds in the 60s to end up T-12. Good timing, because in the chilly San Francisco air, and on a long course lined with some sturdy rough, he's going to need to be limber. And accurate.
Just like last year at Bethpage Black, where he finished runner-up to Brooks Koepka, driving accuracy is going to be paramount for the South Carolina native on the hard par-70 Harding Park. Putting well is important—unless you're putting for pars and bogeys after hacking out of the rough. Johnson, who ranks 20th on the PGA Tour in driving distance and 11th in strokes gained/off the tee, pounded on the theme of pounding it straight.
"I think to play this golf course well, you've got to drive it well. I think that's a big key for me," said Johnson, paired in the first two rounds with Justin Rose and Jordan Spieth. "The course is long. Rough is deep. It's cold. Ball is not going very far. If I can drive it well, I think I'll have a good chance to win."
Ranked fifth in the world, Johnson has had a bushelful of good chances to win majors in his career. Seventeen times he's finished in the top 10, including second place at last year's Masters as well as the PGA. He is a perennial contender. But he does know the process of finishing on top, dominating the final round of the 2016 U.S. Open at Oakmont for the almost inevitable breakthrough.
A follow-up victory in the majors seemed inevitable, too. Still does, actually.
"I've felt almost getting the second one has been harder than the first one."
Johnson didn't say that. Newly minted World No. 1 Justin Thomas did yesterday. Thomas won the 2017 PGA Championship, so his first major is more recent than Johnson's. If JT's frustrated, imagine how Johnson must feel?
"I don't want to say anybody can win one, but it's definitely harder to win two than it is one," Thomas said. "To kind of get into that level, that other level, and to be getting up into the double digits in majors for a career, you need to get going a little bit or you need to start winning some, and when you're stuck on one, it's pretty hard to get there because you've got to get to two first."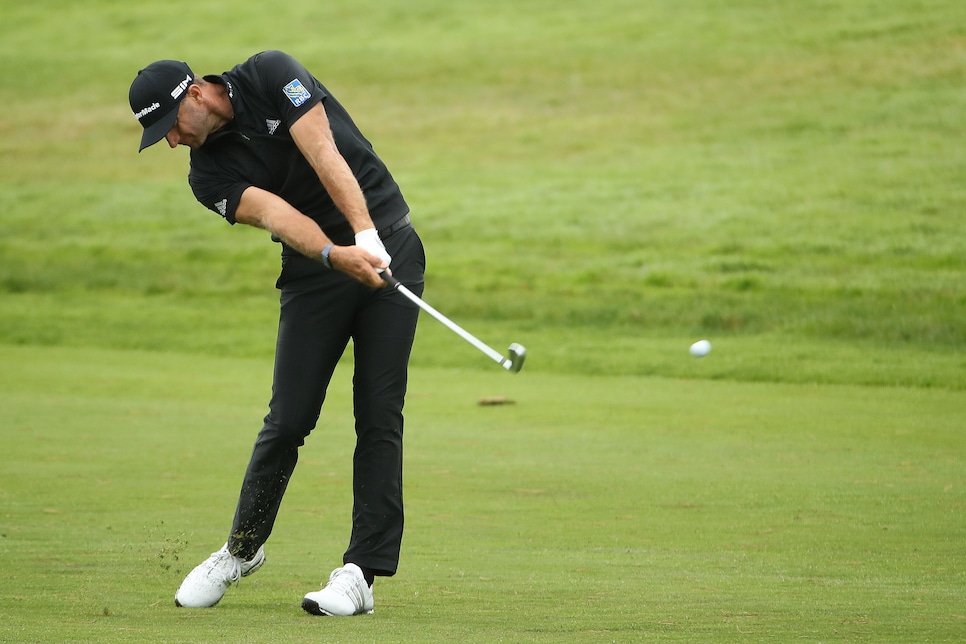 Dustin Johnson hits an approach shot during his Tuesday practice round prior ahead of the 2020 PGA at Harding Park.
Christian Petersen/PGA of America
Thomas is lucky in that he hasn't had to weather all of the close calls and disappointments Johnson has absorbed. How many players could have bounced back from the 2010 PGA at Whistling Straits when Johnson missed out on a playoff after taking a two-stroke penalty on the 72nd hole? And that came two months after he held the 54-hole lead in the U.S. Open at Pebble Beach only to shoot a final-round 82.
So, naturally, Johnson was a bit more philosophical about it.
"I had a really rough time winning that first one. It seemed like it was never going to happen. I was so close so many times," Johnson said when asked about Thomas' remark. "Yeah, winning a major is just tough, period. You know, as far as the number, I don't think that really matters how many. Getting that first one I feel like is definitely the hardest. But then, too, after you win the first one … you know you can do it, so it definitely makes it easier, but it's never easy to win a major. Everything has got to go well. Every part of your game needs to be on point, and that's the difficult part about winning a major."
This week's major will be no different. It will be hard. A lot of players are capable of winning, Dustin Johnson, naturally, among them.