News
PGA Championship 2020: Inside a major championship bubble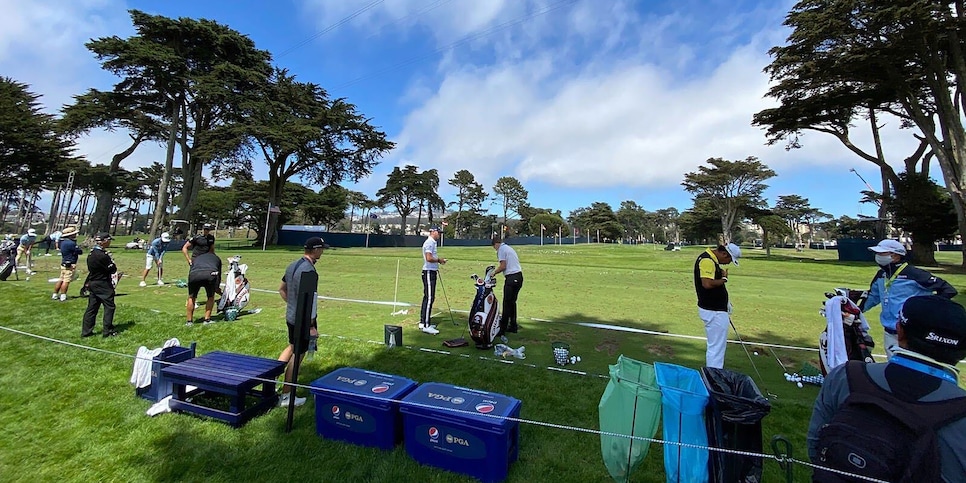 SAN FRANCISCO — Golf's first major championship in the COVID-19 era, the PGA Championship, is underway at TPC Harding Park.
A tournament like this—one of golf's big four, in a major city, with all the game's biggest stars playing—would normally draw tens of thousands of fans per day. But normal is a distant concept. Grandstands and roars have been replaced by hand sanitizer and facemasks.
This is golf in the age of COVID. And here are some images that tell the story.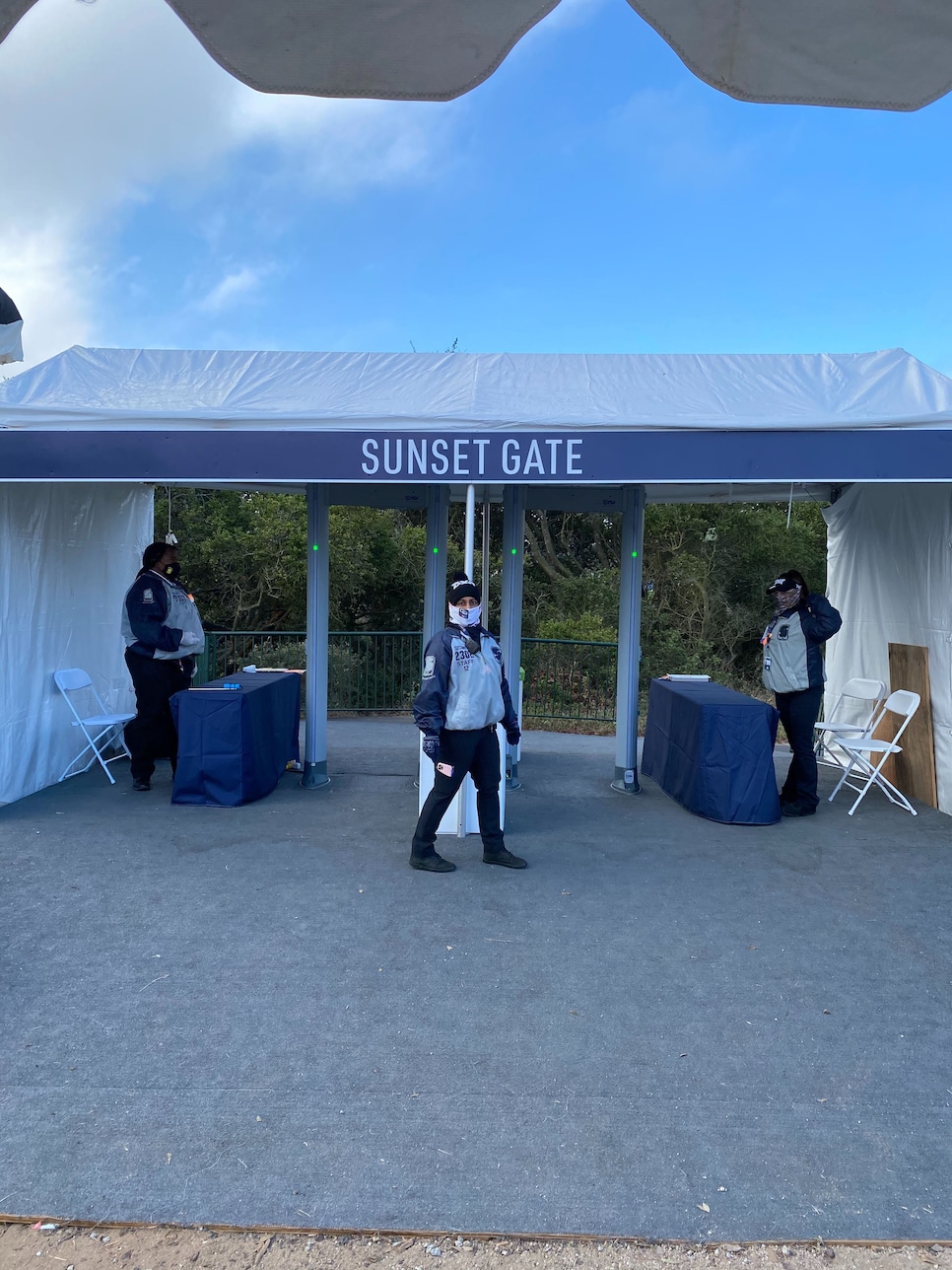 The entrance to the grounds from the media parking lot, located just off Lake Merced Boulevard in the Sunset Circle Lot. All security guards wear masks and gloves at all times. California Governor Gavin Newsom issued a mandate on June 18 requiring people to wear a mask while in public.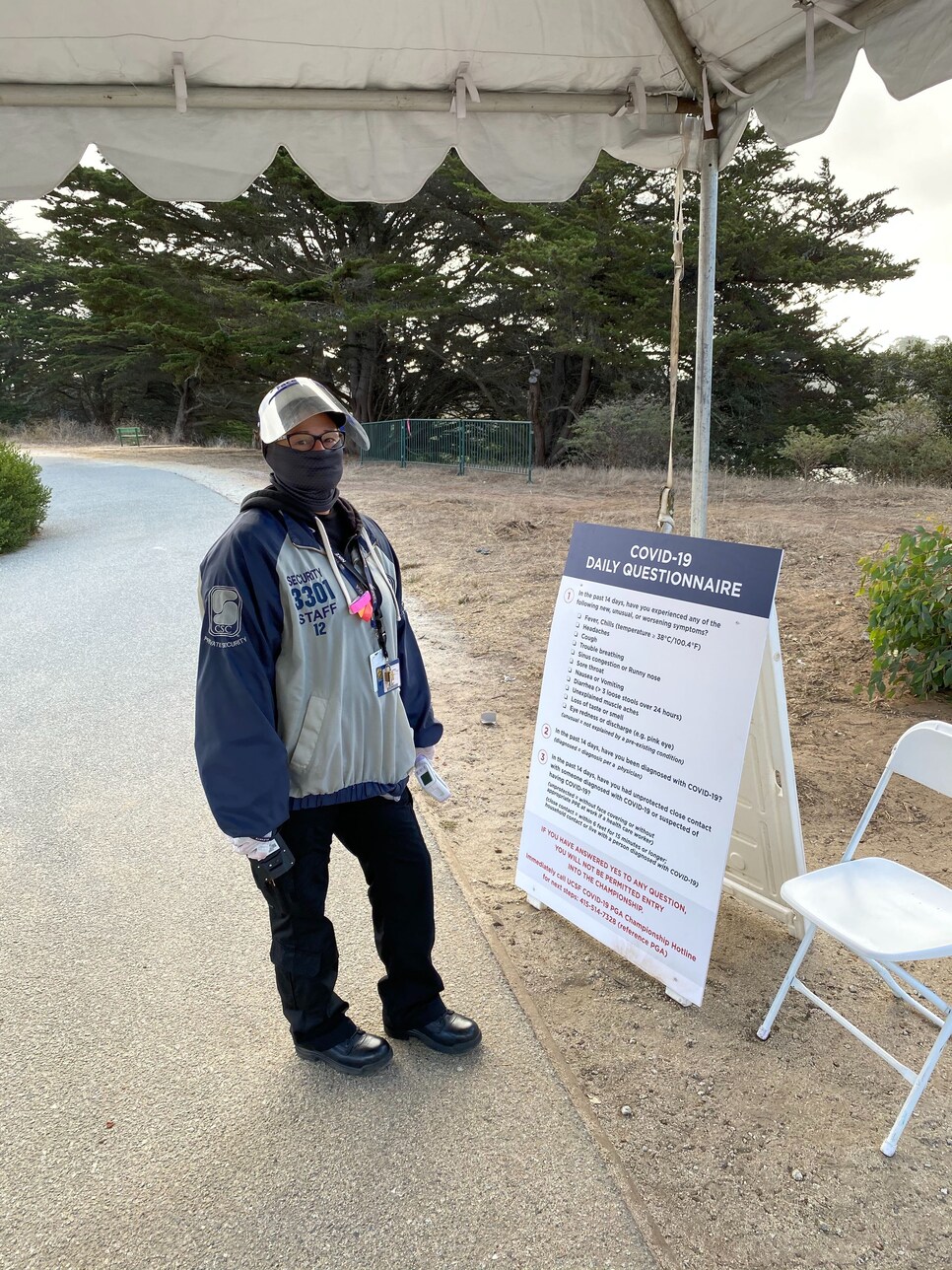 All players, caddies, coaches and trainers were tested for COVID-19 before being allowed to enter the grounds. Media were not tested, but were subjected to temperature checks and a COVID-19 questionnaire every day upon entry. Here, one the security guards—wearing a face-covering, eye shield and gloves—prepares to give a temperature check.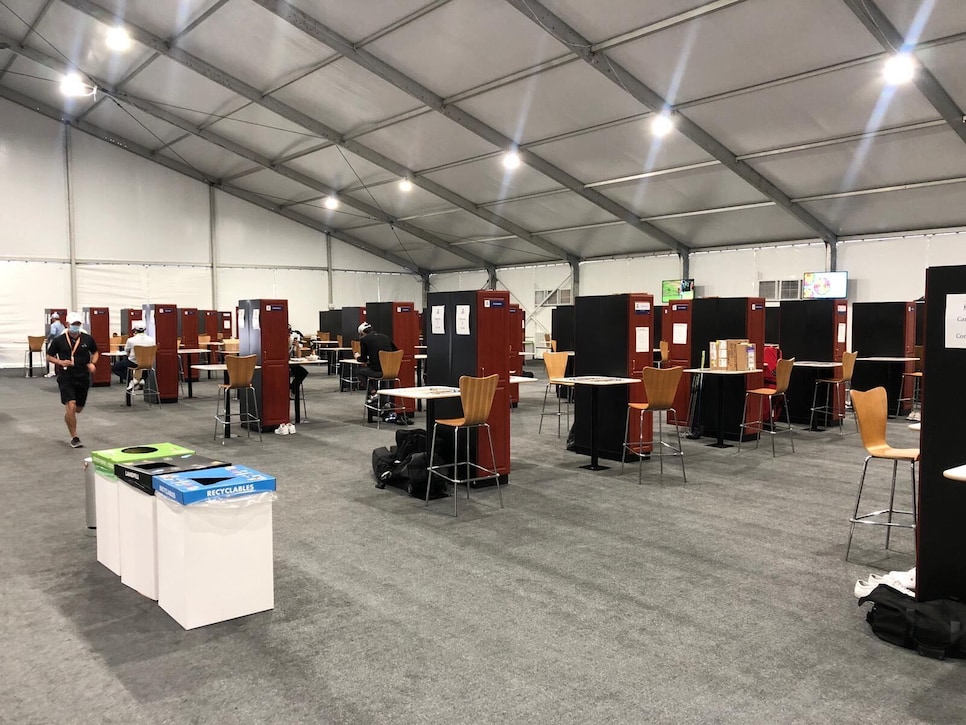 Not your average locker room. This tent, which is more than 30,000 square feet, was supposed to be the main merchandise pavilion but was converted into a makeshift, socially distant locker room. It could easily double as a place to take a standardized school exam.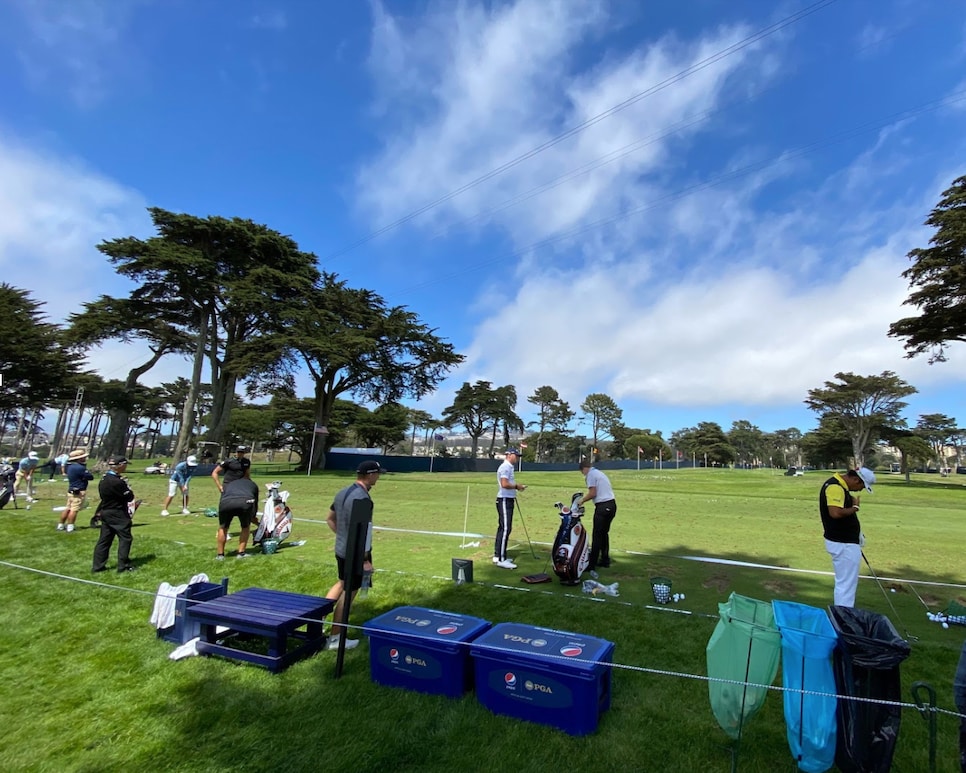 The driving range during Wednesday's practice round. Under normal circumstances, the range is a popular spot for fans to get a close look at a number of the world's best honing their craft. Coaches and trainers were allowed inside the ropes on the range, but must stay outside the ropes on the actual golf course.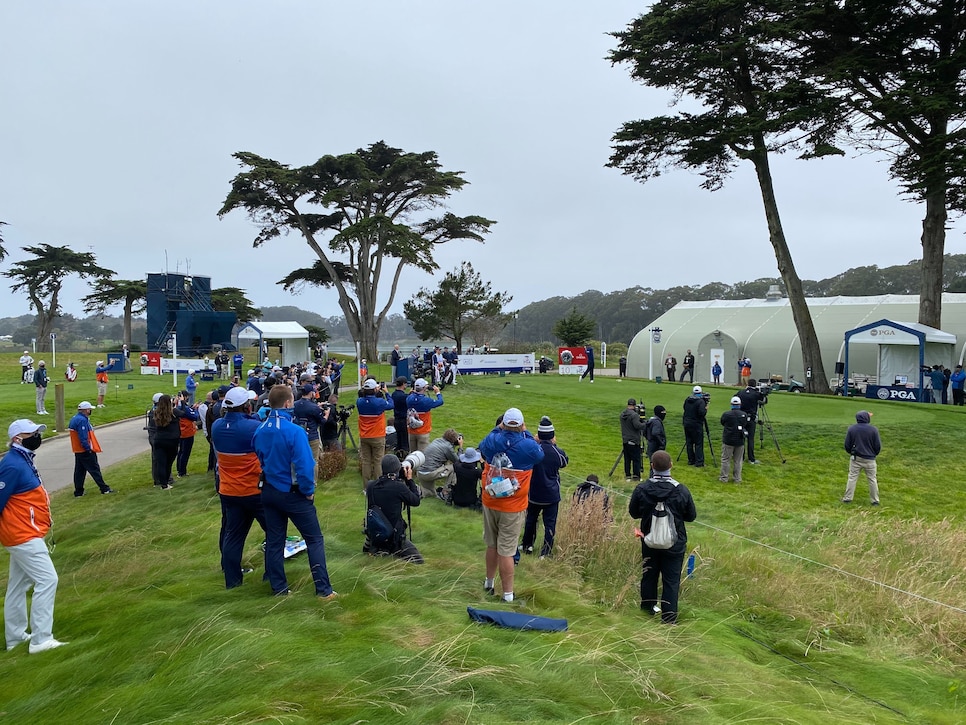 There were no fans allowed on site, but that does not mean there were not people following the supergroup of Tiger Woods, Rory McIlroy and Justin Thomas. Here, Woods hits his first tee shot of the championship off the 10th tee in front of 60-or-so volunteers, writers, photographers, cameramen and tournament officials.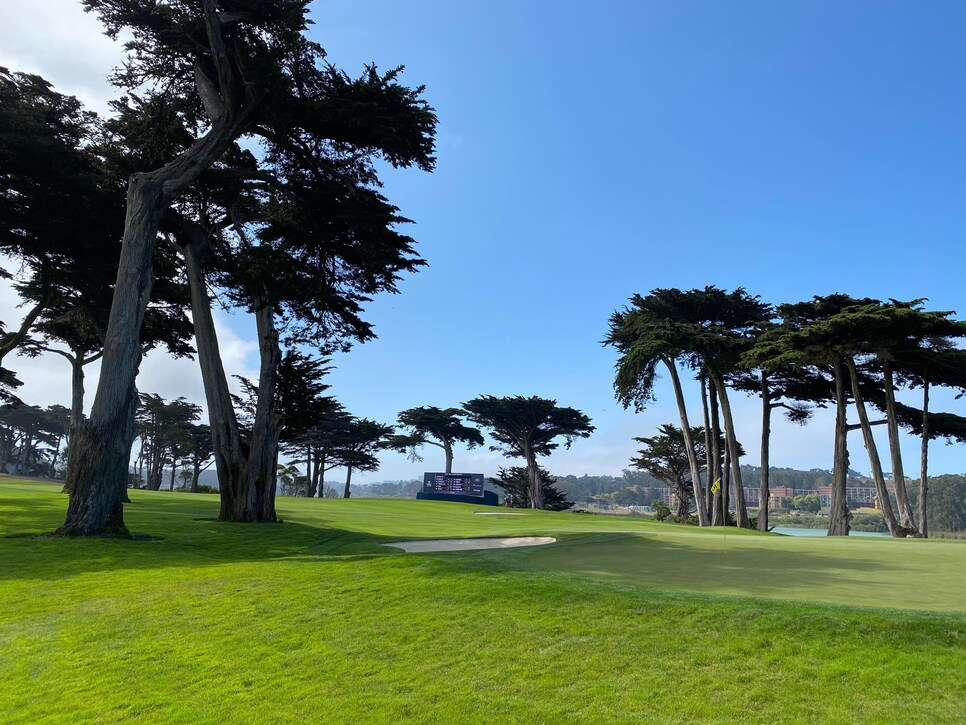 The par-4 16th hole during Thursday's opening round, with not a soul in sight. In the distance, the PGA Tour's digital leader board is visible, with Lake Merced in the distance behind it. While these leader boards are mainly intended for fans, players frequently look at them to gain information on how they're faring and what the leaders are doing.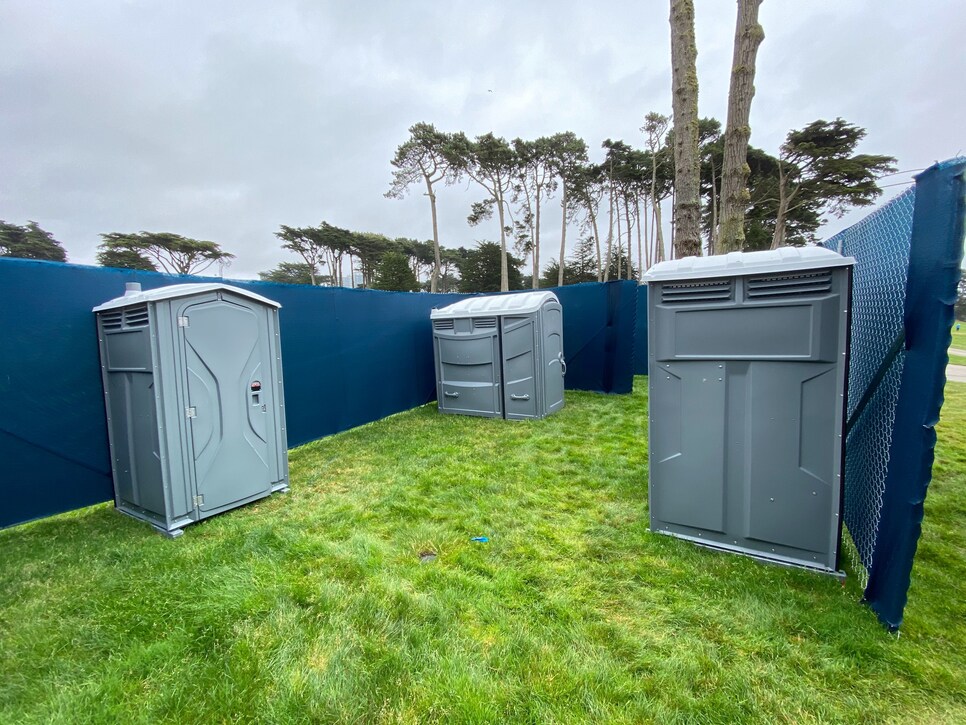 2020: When even the porta-potties are socially distant.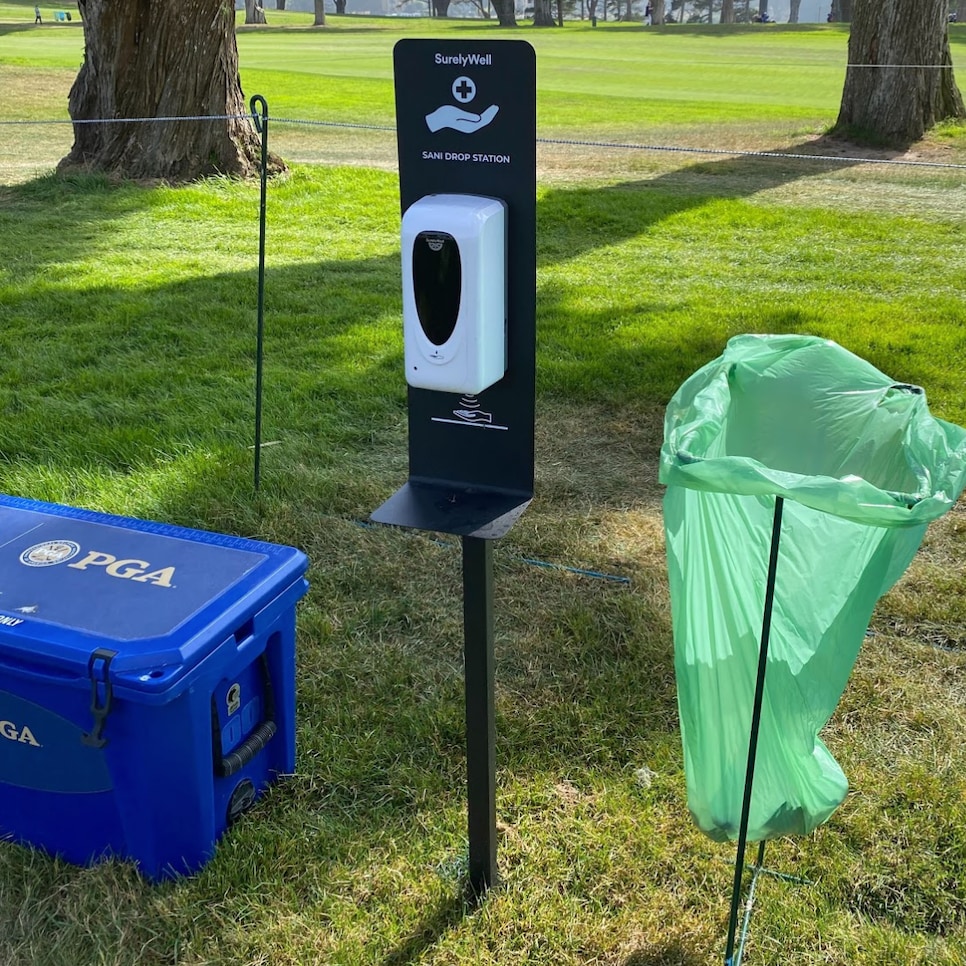 Dispensers like this one are positioned adjacent to every single tee box, offering players and caddies an opportunity to sanitize before and after grabbing refreshments.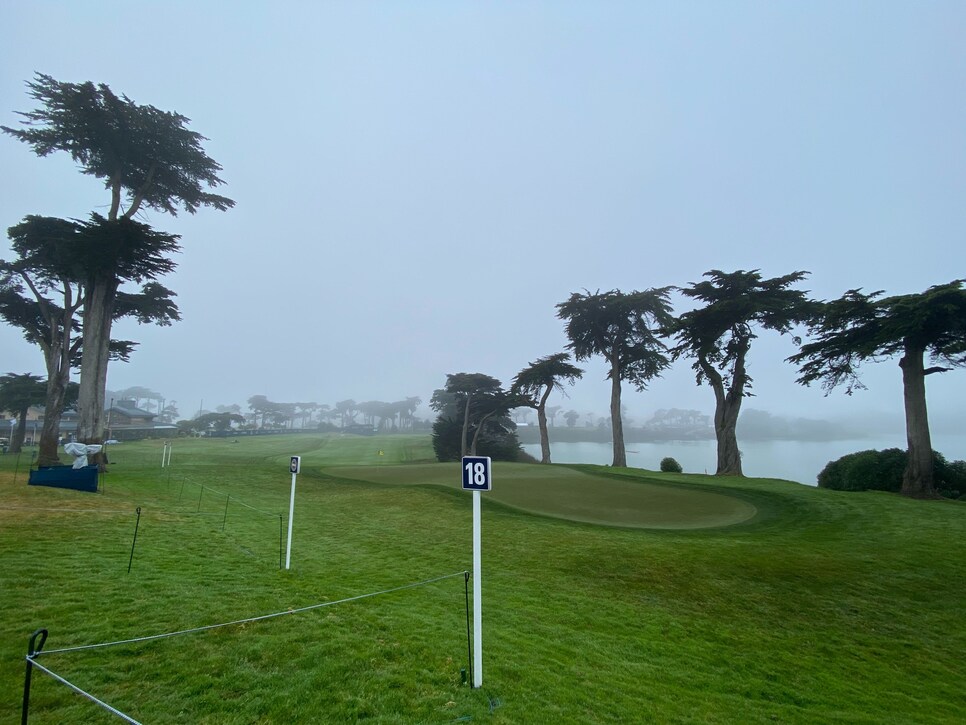 The 18th green during Wednesday's practice round. Under normal circumstances, the green would be framed by a massive grandstand, allowing fans an up-close-and-personal look at the tournament's finish.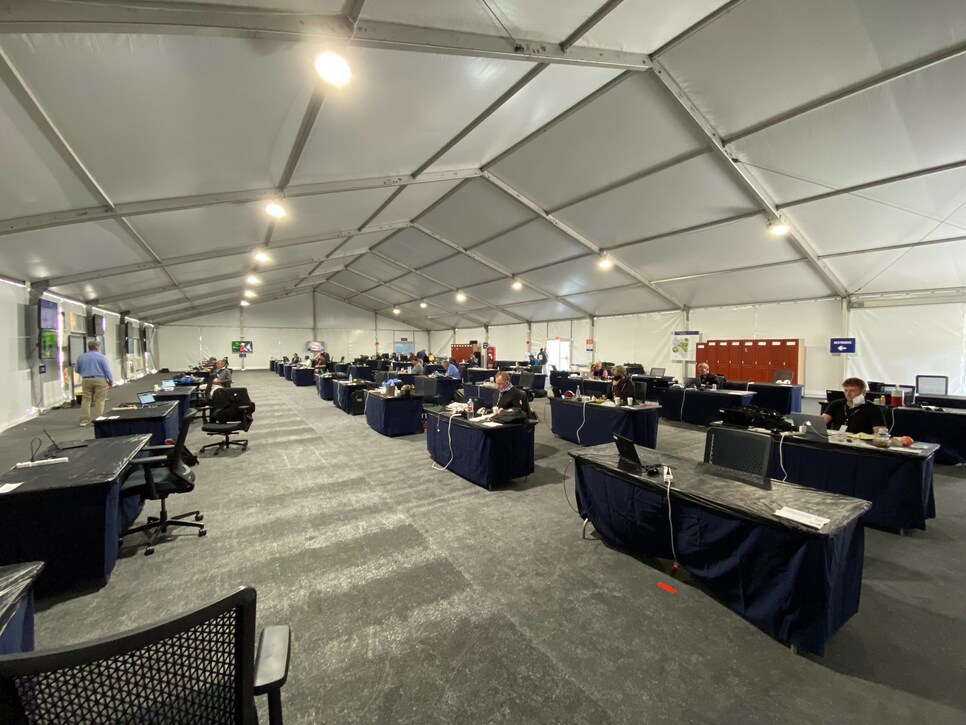 The socially distant media center. This tent was initially set to function as the locker room, but there was not enough room to accommodate all 156 players in a responsible way. There were only 50 credentialed media on site this week—half press, half photographers—down from more than 1,000 last year at Bethpage Black.