The Loop
PGA Championship 2018: Tony Finau might have just had the craziest front nine in major championship history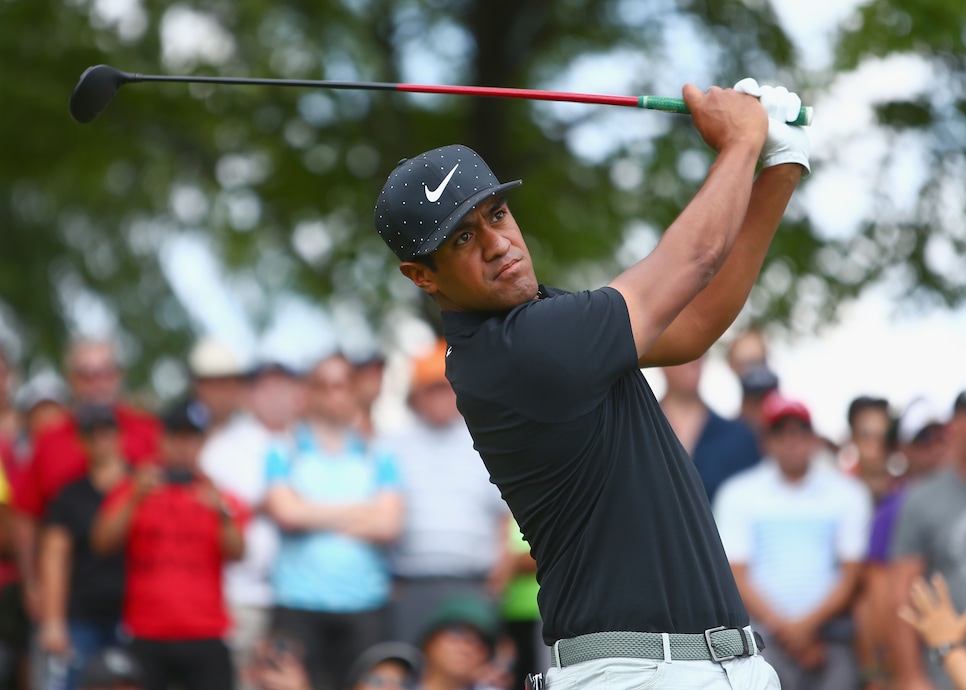 (Photo by Vaughn Ridley/Getty Images)
The conditions are ripe for scoring on Friday at the PGA Championship. Two rounds of 63 were recorded by the morning wave, from Brooks Koepka and Charl Schwartzel, plus an opening-nine 29 from Kevin Kisner—but their scorecards have nothing on the front nine Tony Finau put together at Bellerive Country Club.
Sure, there have been tons of birdies poured in on Day 2. How about five of them in a row to start your round? That's an incredible way to get your day going. The big-hitting Utah native shot a pedestrian four-over 74 in his opening round, but he is putting on quite the display with this run of birdies on Friday.
Take a look at this amazing scorecard:

No pars, seven birdies, one bogey and a triple bogey. Without a doubt, one of the craziest scorecards we can remember seeing. Unfortunately, TNT didn't show one shot of Finau's front nine. The announcers didn't even mention Finau's name until he was playing his third shot on the 10th hole.
Sure, Finau's not in the mix—the 28-year-old is currently fighting to make the cut at 1-over. So we can understand network executives more concerned with showing every shot Tiger Woods hits. That's what people want to see. We're here to appreciate Finau's unique scoring display on Friday at Bellerive.