News
PGA Championship 2018: Viewers furious they're unable to watch record-low scoring at Bellerive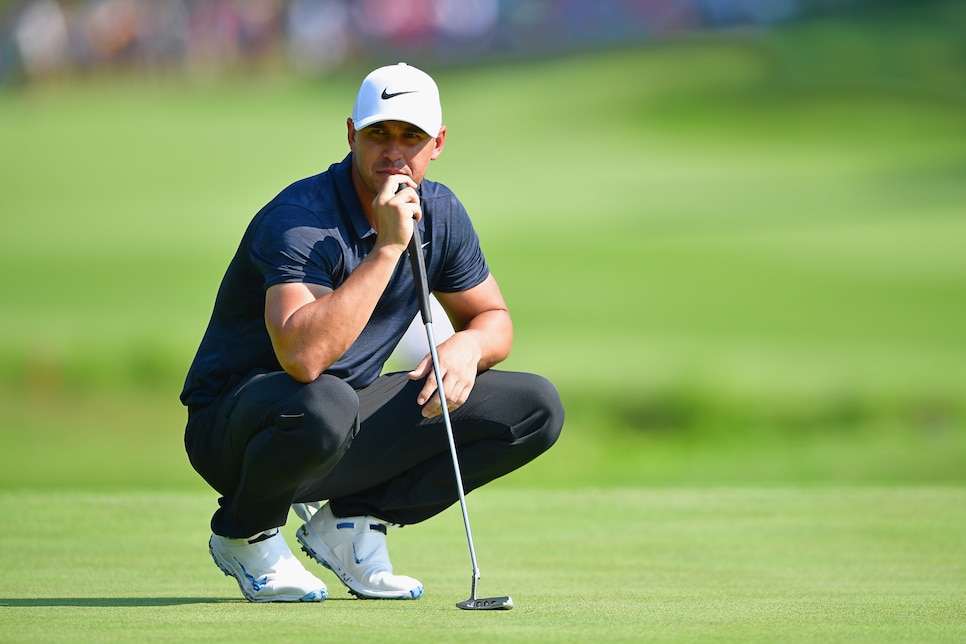 ST. LOUIS — The PGA Championship answered the physical experiment, "If a tree falls in a forest and no one is around to hear it, does it make a sound?" on Friday morning. The answer, for the record, is a resounding "yes." And people are furious they weren't able to hear it.
Or should we say "see." A host of players—including Brooks Koepka, Charl Schwartzel and Kevin Kisner—mounted charges at both tournament and major championship records, with a good ol' "59 Watch" pursuit added for good measure. It was the scoring many expected on Thursday, the fireworks that PGA of America officials promised fans they'd see.
Except they didn't. Not unless they were on the grounds at Bellerive Country Club. Due to the terms of the PGA Championship's television contract, viewers were only able to stream two featured groups from the morning wave of action. This meant the rounds of Kisner, Koepka and Charl Schwartzel—the latter two shooting 63 and tying a PGA record—were in the dark to those watching from the friendly confines of their home.
And, judging by the outcry on social media, they were none too pleased with it.
Worse, the online portal for International viewers went down, meaning they got to see bupkis from Bellerive.
The PGA of America's rights with CBS/TNT expire in 2019, meaning hope is on the horizon. In the moment, however, that's little consolation for a lost moment.