News
PGA Championship 2017: Rory McIlroy wows on tee box, not on score board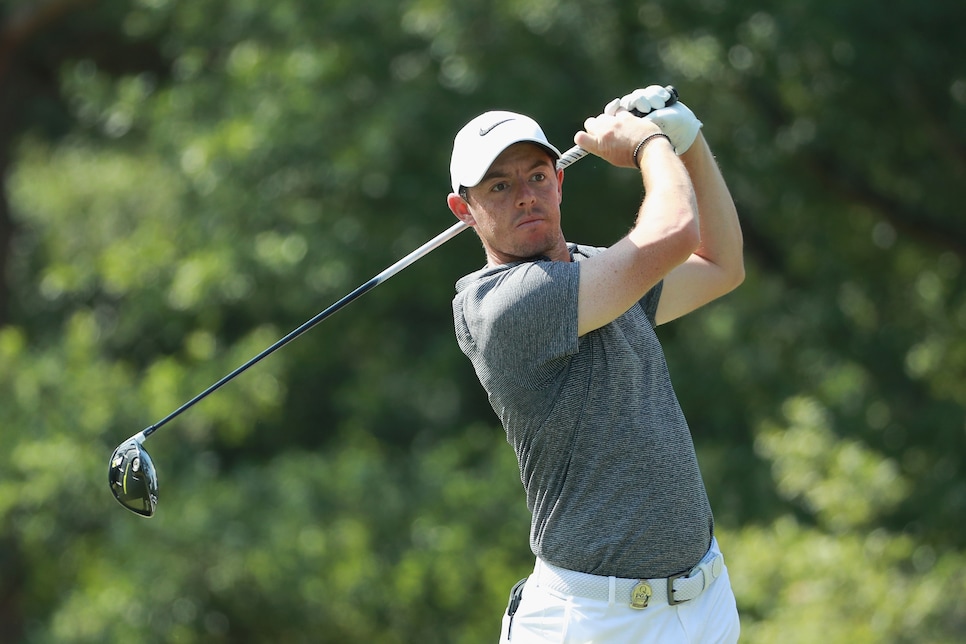 CHARLOTTE — Golf's "Drive for show, putt for dough" proverb has taken a punch in recent years. Advanced statistics have proven the long ball superior to the short game, and a rundown of the world's top 10 reflects this notion.
But, as we're so often told, majors are a different animal, and -- at least with the American majors -- what you do on the dance floor still means something. Which partially explains the current plight of Rory McIlroy.
This was supposed to be McIlroy's PGA to lose. Two wins at Quail Hollow with a runner-up to boot. The layout -- open, long and wet -- is the setup the 28-year-old has historically dominated. Throw in recent top-fives at Birkdale and Firestone, and planets seemed aligned for Rory to raise his third Wanamaker Trophy.
Instead, McIlroy should consider himself fortunate to make the weekend, needing birdies on his 16th and 17th holes to give him some breathing room from the cut line. He heads to Saturday two over for the tournament, 10 strokes back of clubhouse leader Kevin Kisner.
Not that you'd know it by Twitter. Social media works itself up in a frenzy over McIlroy's drives, his shots seemingly out of scope of a rangefinder. On Wednesday's PGA preview, Golf Channel caught Rory carrying his 3-wood over 300 yards; during tournament play, McIlroy has nuked a handful of shots over 350 yards. Projectiles that make grown men swoon, his competitors shake their head in wonderment. Along with an engaging personality, it's what makes McIlroy -- when he's feeling it -- one of the most exciting players in the game.
But Rory had plenty of head-shaking moments of his own, albeit in different connotation. Those gestures were directed at his putter.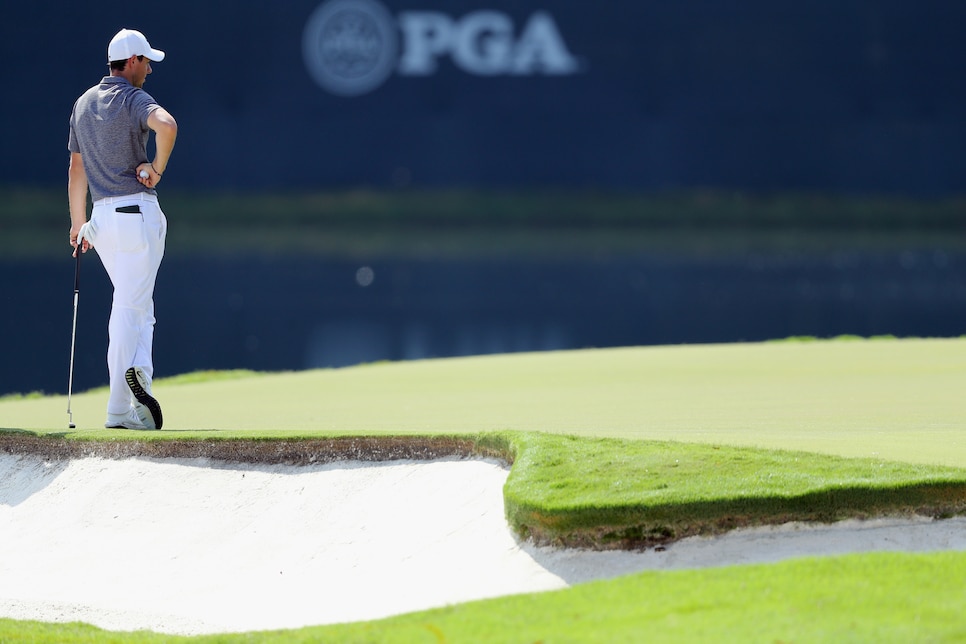 Even at the height of his powers, McIlroy was never known for his putting prowess. But the current state of his short game, a condition he has been in for well over a year, isn't improving. A sentiment seen at Quail Hollow, where McIlroy ranked 132nd in the field in strokes gained: putting after his second round.
To be fair, the flat stick isn't the only issue. Since making an equipment switch in May, McIlroy has been mediocre at best with his irons; in a field of less than 80 last week, McIlroy finished T-58 in approach. The results have been the same in Charlotte, where he has hit just 20 greens in regulation and ranks 91st in approach. It's hard to record birdies when you're not giving yourself a chance.
Surprisingly, from McIlroy's vantage point, it's his driving accuracy that's the problem.
"I probably didn't quite hit it as well off the tee as I did yesterday, and wasn't putting myself in positions where I could go at a lot of pins," he said. "But greens are firm. Some of the pin positions are really tricky."
He's not totally wrong; McIlroy hit just half of his fairways in Round 2, and Quail Hollow's new bermuda rough can take its toll on errant shots.
Moreover, there are whispers that McIlroy's rib injury continues to hamper him. It certainly doesn't appear to be an issue on his 365-yard drives, so give as much credence to that as you deem appropriate. Conversely, anyone who has dealt with that ailment knows consistency can be a struggle.
What is clear: Save for a miraculous comeback, McIlroy's about to extend his major drought to three years. What he does off the tee box continues to wow fans. But his performance on the score boards leaves much to be desired.