The Loop
Is putting on the PGA Tour overrated? This incredible chart seems to suggest so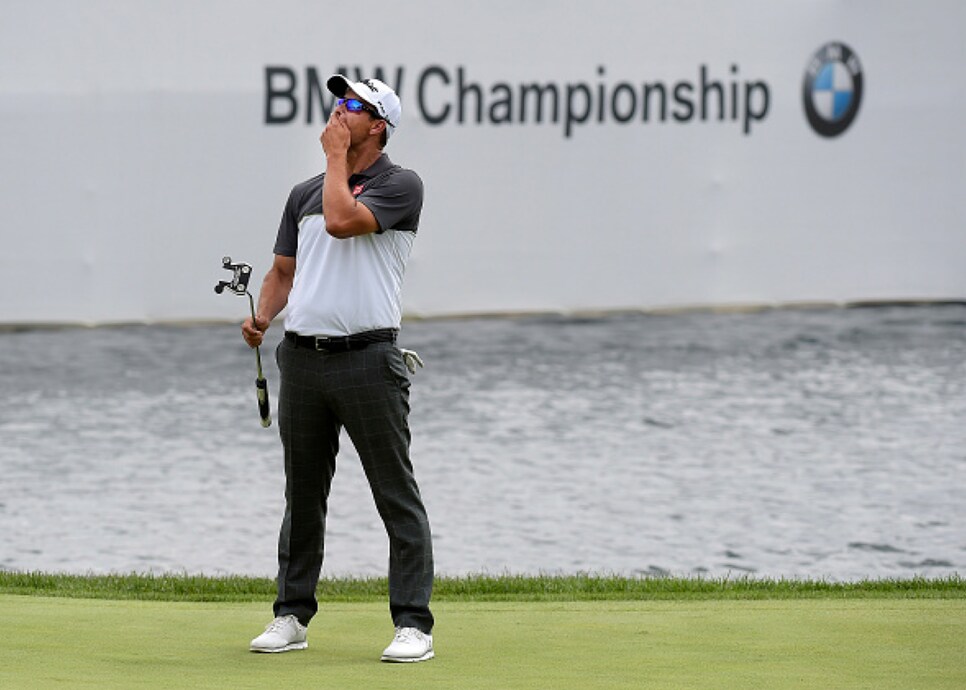 With the advent of advanced PGA Tour statistics, putting has lost some of its perceived importance. Of course, during a week in which a tour pro wins, odds are he's putting well. But as a whole, even the relatively new strokes gained/putting metric has taken a backseat to all other (and newer) strokes-gained statistics. Essentially, it's most important to consistently give yourself good birdie opportunities, because eventually, you're bound to convert some.
Columbia professor Mark Broadie, who conceived of the strokes gained concept -- stats that measure a golfer's performance by comparing him to his competition -- was one of the first people to write about the long game's clear importance over putting. And this week, he produced this incredible chart that backs up that assertion even more. Check it out:
First off, Dustin Johnson made $426,000 PER EVENT last season?!
OK, but back to the purpose of this post. As Broadie points out, seven of the top 15 last year in terms of money earned per event actually had a negative strokes gained/putting. That means that on average during each event in which they played, they lost strokes to the rest of the field on the greens. And yet they cleaned up thanks to strong tee-to-green and short-game (Looking at you, Patrick Reed) numbers.
Broadie states that the biggest difference for these players came on their approach shots, an area where he calculates they gained 39 percent of their scoring average. Broadie also points out that none of the top 15 had a negative strokes gained from approach shots.
As you can see, the glaring exception to putting not mattering as much is World No. 1 Jason Day, who had a historically good putting season (1.20 SGP) and made $402,000 per event. Not too shabby.
Not surprisingly, Jordan Spieth also came in with a high SGP, while Johnson, who won the PGA Tour Player of the Year Award, had the best putting season of his career. So yes, putting still matters. But check out some of those other big names like Adam Scott, Rory McIlroy and Henrik Stenson, who all had great seasons despite being well below average putters on tour. (To be fair to Stenson, SGP isn't charted at the British Open, where he made putts from all over Scotland to hold off Phil Mickelson.)
Speaking of Mickelson, he managed his bounceback season despite shaky driving with a 0.00 strokes gained/off-the-tee. That might not seem so bad, but considering how important distance is in that stat -- and considering how far Mickelson is still capable of hitting a golf ball -- to not have a positive number suggests a lot of crooked tee shots. But Mickelson made up for that with a strokes gained/approach-the-green that's fourth-best among those on this list and the second-best SGP of his career since the stat was created in 2004.
In other words, you can still putt for a lot of dough. You just don't have to make nearly as many if your long game is in top form.