News
PGA Championship 2017: Quail Hollow member Webb Simpson says "setup has been too tough for a PGA"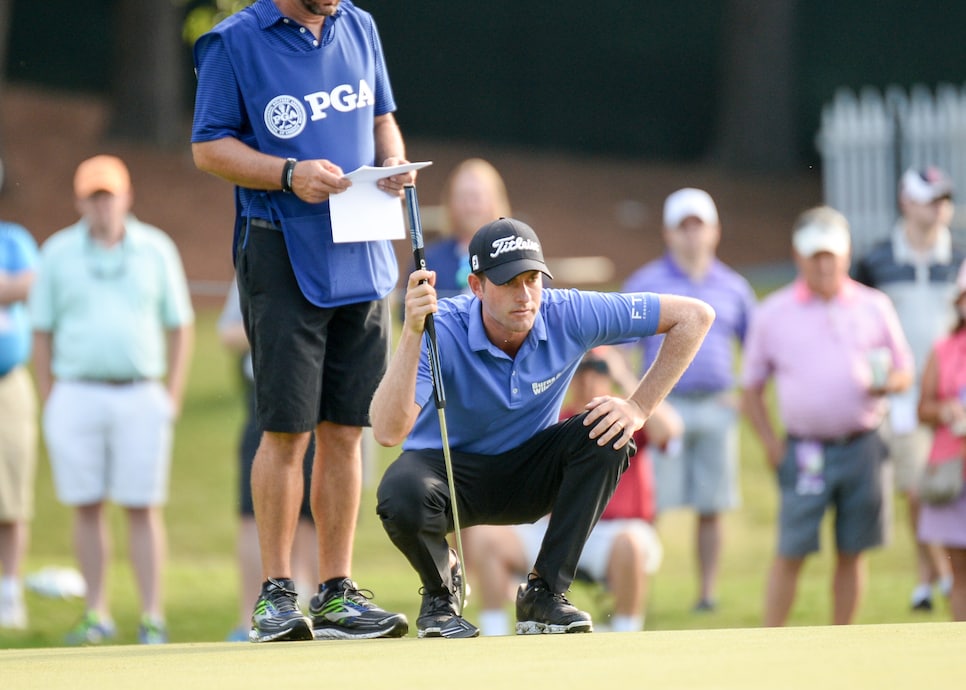 Firmed up greens, thick rough, and difficult pin positions turned moving day at the 99th PGA Championship into more of a stalemate. And Quail Hollow member Webb Simpson, for one, questioned his home course's setup for the year's final major.
"The setup has been too tough for a PGA, to be honest," Simpson said following a third-round 72 that left him at five over for the tournament.
Simpson's quote was part of a series of comments in which he explained that this year's PGA felt more like a U.S. Open. Here's what else the four-time PGA Tour winner had to say.
"I could tell starting a few weeks back they were growing the rough up. I don't know if the intent to make it this difficult, but it's really hard. I mean, I told the scorer in there I felt like really all week, but especially today with some of the pins and tees and length of the course, it feels like a U.S. Open. We are dealing with a long golf course, tons of rough, and crazy fast greens," Simpson I don't think historically that's what the PGA -- I don't think that's the stereotype of a PGA Championship. I feel like I'm out there trying to survive. Similar feelings to how when I play a U.S. Open. You shoot even par, you have done really well. In past PGAs even par is not that good. It's definitely something to get used to."
To be clear, nothing that Simpson said was particularly inflammatory, and if anyone has the right to voice his opinion on this week's setup, it's the longtime Quail Hollow member. But you'd also think that Simpson, a U.S. Open winner, would enjoy these types of scoring conditions. In any event, he further explained, mentioning the renovation Quail Hollow underwent last year in preparation of hosting its first major championship.
"I think we are seeing a trend in golf when courses are redone, they are 99 percent of the time harder," Simpson added. "The players I've talked to this year, they love coming to Charlotte, they love Quail Hollow, they love our club. I think the big vote is it's maybe a little too difficult. But again, I say that, it's up to whoever sets up the golf course each day. They can set it up however they want. A hole like 18 is 500 yards, over six yards over the back of the tee and the pin is front left. I'm not complaining, it's really difficult. You are going to have some guys play well today. My game is not quite there to play well on a golf course like this. Just got to keep plugging along."