The Loop
PETA responds to Kelly Kraft's bird incident by kicking the man while he's down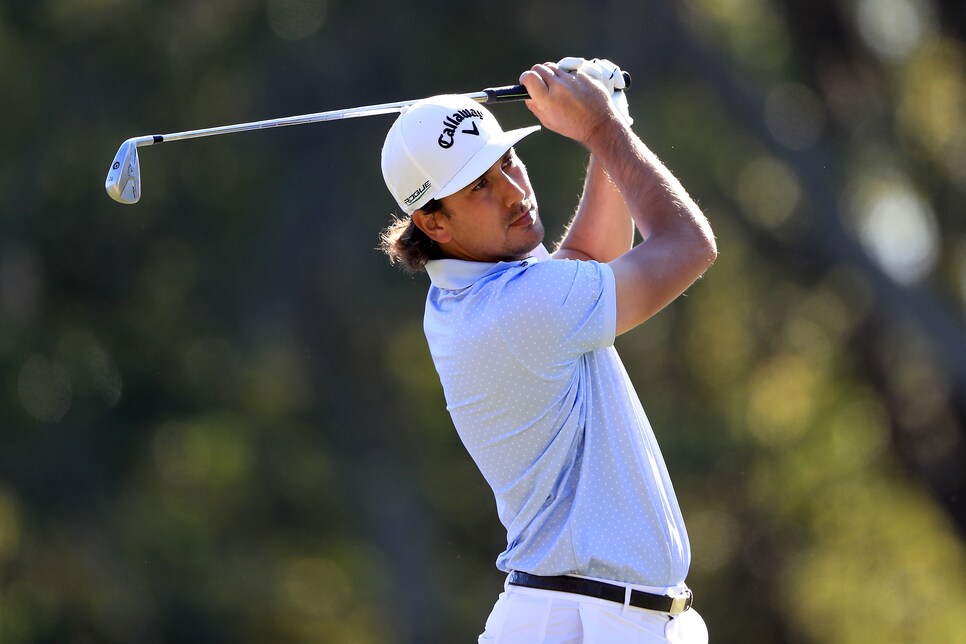 Got to feel for Kelly Kraft. Not only did he miss the RBC Heritage cut in bizarre fashion, he now has PETA kicking him while he's down.
If you missed the news on Friday, the 2011 U.S. Amateur champ's tee shot on Harbour Town's par-3 14th tee struck a bird, causing his ball to drop into a water hazard. Kraft walked away with a double bogey. An incident noteworthy in itself, particularly so given Kraft missed the cut by...one shot.
"Dang bird, shouldn't of been flying there!'' Kraft tweeted. "Only on freaky Friday the 13th I suppose. Oh well, onto the next.''
A missed weekend—and more importantly, missed paycheck—is punishment enough for the accident. Except in the eyes of PETA, which relished the opportunity to do what it does best: act as a giant buzzkill.
"PETA is glad the bird is OK and sorry Kelly Kraft didn't advance, but that's not the bird's fault,'' PETA senior vice president Lisa Lange told USA Today. "Of course, he would have advanced if he'd played better on other holes—so practice, practice, practice."
A good time to remind you that PETA is the same organization that tried unsuccessfully to file charges on MLB pitcher Randy Johnson after a Big Unit fastball obliterated a bird in a spring training game, and had the audacity to call for Rangers' arm Martin Perez to go vegan after he defended himself from a freakin' bull. Basically, PETA is the friend that says they have a great sense of humor but bristles when anything remotely offensive is said.
Here's hoping Kraft bounces back. And, in an ideal scenario, wins the Sanderson Farms Championship and its Chaunticleer trophy...and celebrates by grilling that bird for all to see.