News
Rahm keeps on rolling, Henderson wins for Humboldt, and one of the worst bad breaks you'll see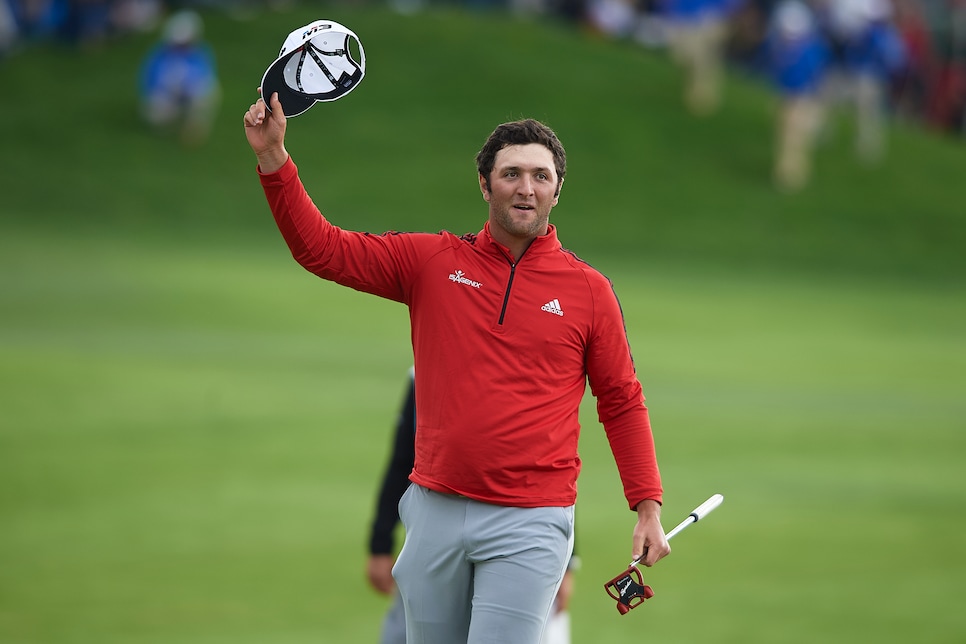 Welcome to the Dew Sweeper, your one-stop shop to catch up on the weekend action from the golf world. From the professional tours, trending news, social media headlines and upcoming events, here's every golf-related thing you need to know for the morning of April 16.
Satoshi Kodaira is a name unknown to most fans. He entered last week ranked inside the top 50 in the world, yet had just 14 career appearances on the PGA Tour, his best finish a T-28. However, even if you missed Sunday's tape-delayed action from Hilton Head, Kodaira won't be a stranger for long. The 28-year-old from Japan overcame a five-shot deficit to earn his way into a playoff, where he defeated Si Woo Kim to capture the RBC Heritage.
Kodaira started his day with three straight birdies, adding four more throughout his round. His surge, coupled with Kim's stumble down the stretch and Ian Poulter's back-nine 40, earned Kodaira a spot in sudden death (the 10th playoff on the tour this season). On the third playoff hole, Kodaira dropped a 25-foot birdie on the par-3 17th to claim victory.
"I didn't think it would come this quickly," Kodaira said. "I was nervous going into the playoff. But I'm very very happy to make that putt."
The win earns him a two-year tour exemption, and invites to the Players Championship, PGA Championship and next year's Masters. With a OWGR points boost, Kodaira will also earn entry to the U.S. Open.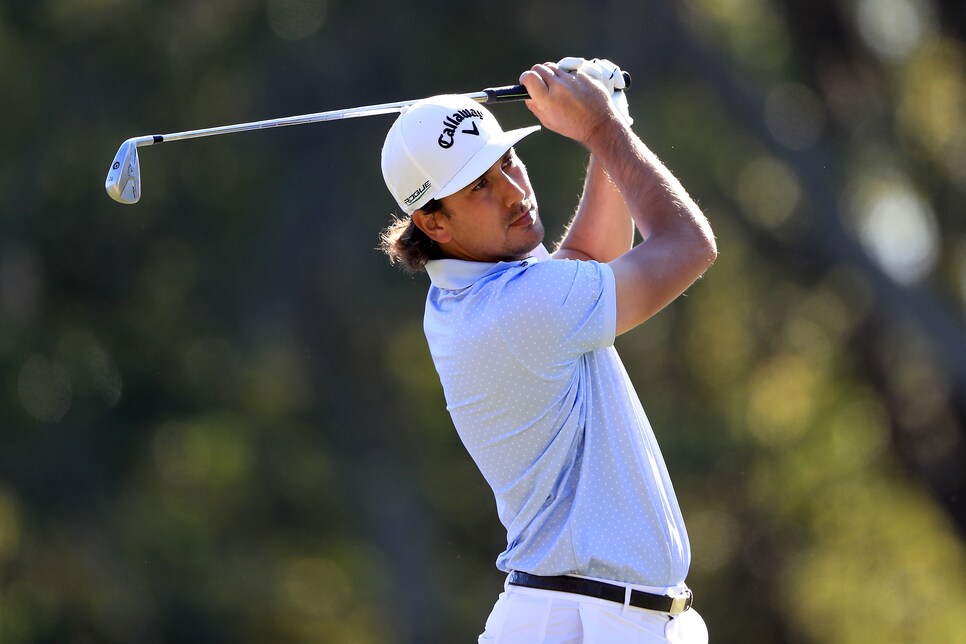 Friday the 13th strikes Kraft
Every golfer has a story of misfortune. Good luck topping Kelly Kraft's bad break.
During the second round of the Heritage, Kraft's tee shot on Harbour Town's par-3 14th tee struck a bird, causing his ball to drop into a water hazard. Kraft walked away with a double bogey. An incident noteworthy in itself, particularly so given Kraft missed the cut by...one shot.
"There was a helping wind, and I hit a 7-iron, caught it perfect," Kraft said. "It was probably 30 yards off the tee box and this giant, black bird swooped in front of it and hit it and the ball fell 20 yards short in the water. It would've been in the middle of the green. It might have been close. I got screwed."
If you're wondering why Kraft wasn't awarded a break—after all, if a ball strikes a power line, a player has to replay the stroke without penalty—chalk it up to the eccentricity of the rules of golf.
"The big difference is a bird is a God-made object," said PGA Tour rules official Dillard Pruitt. "Whereas a telephone wire is man-made. It's just a stroke of bad luck. It doesn't happen very often, but today is Friday the 13th. Freaky Friday."
Keep this in mind the next time you proclaim your lip-out as the "worst break ever."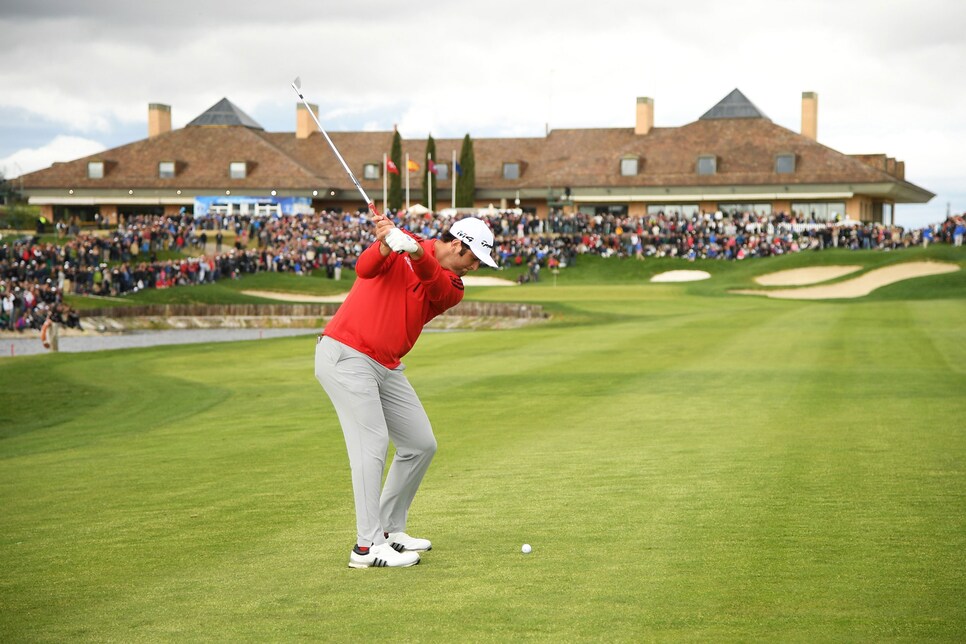 Ross Kinnaird/Getty Images
Patrick Reed's triumph, Rory McIlroy's convulsion and charges from Jordan Spieth and Rickie Fowler grabbed the Sunday headlines at Augusta National. Lost in the madness was Jon Rahm, who quietly posted a fourth-place finish, his first top 10 at a major. The fledgling superstar continued to show his firepower, this time in his homeland, as Rahm won the Open de España.
Starting the day two back of Paul Dunne, Rahm was tied with countryman Nacho Elvira on the par-3 17th hole at Centro Nacional de Golf. Rahm's tee shot appeared headed for water but stayed up on a bank, where he was able to get up-and-down. Elvira hit a similar approach but was not as luck, his ball finding a watery grave. Coupled with uneven play from Dunne, it was enough for a Rahm two-shot victory.
"This is hard to describe," an emotional Rahm said. "The feeling of pride and satisfaction is amazing. This is the hardest Sunday I have ever had to play. Everyone seemed to want me to win. I felt that. And it was hard to deal with. I tried to isolate myself, but I could feel it. So to win here is great."
It is Rahm's third European Tour win since July, and fifth professional win in the last 16 months. Might want to hop on Rahm's 18/1 U.S. Open odds while you can.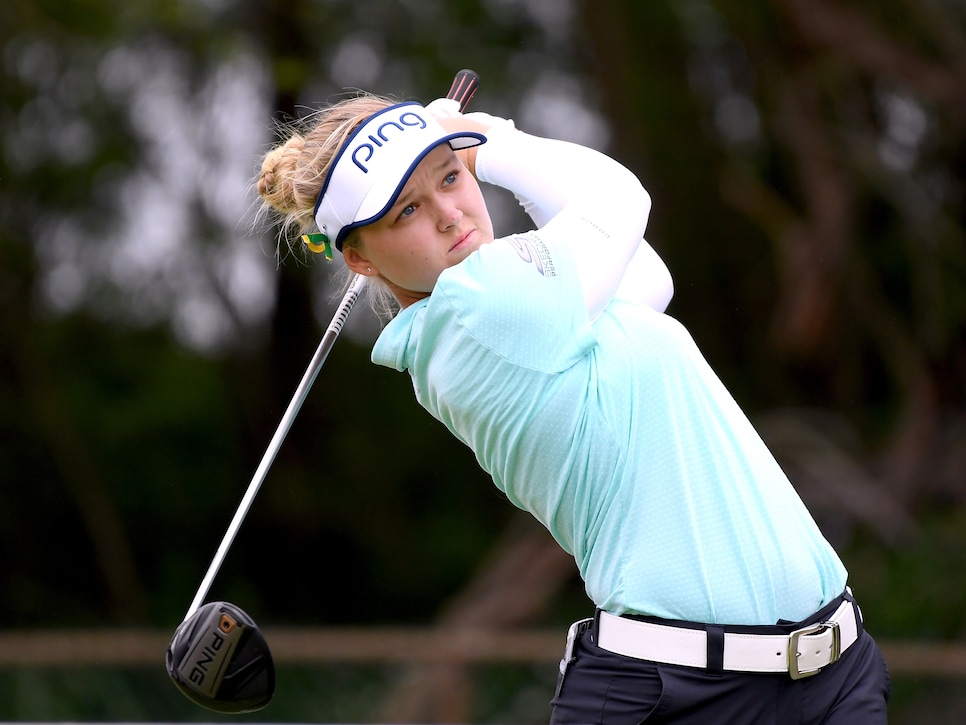 Henderson wins for Humboldt
While wind swept away most of the Lotte Championship field, Brooke Henderson was unruffled. She turned in a final-round 67, one of just three rounds in the 60s on the day, for a four-shot victory in Hawaii.
Of greater note, however, was the meaning behind Henderson's play, as she dedicated her performance to those involved in the Humboldt Broncos hockey team bus tragedy.
"It's extremely sad, a terrible tragedy what happened up there," Henderson said. "I know it kind of affected my whole country. Everybody really took it kind of personally.
"For all the survivors that are still fighting through it and all the ones that have passed away, I want to show them that we're here for them and we're supporting them. They're always going to be in our thoughts and prayers."
It was the 20-year-old's sixth career win, two away from tying Sandra Post for most LPGA victories by a Canadian.
Golf's version of the Rat Pack reunited, albeit under slightly different circumstances.
Jordan Spieth, Justin Thomas, Rickie Fowler and Smylie Kaufman blew up social media feeds again this weekend. But Birmingham subbed in for Baker's Bay, as the group was together for Kaufman's wedding.
Sadly, shirts were (mostly) kept on.
With Kaufman tied down and Spieth recently engaged, the Spring Break endeavors might be coming to a close. Don't cry that those tank-top, shoeless golf rounds are ending; smile because they happened.